So you've probably asked yourself before, "Should my brand offer a subscription or membership model?"
During our virtual DTC Grow Beauty talk of 2021, we hosted Kim Lewis, CEO and founder of CurlMix; Derrick Dinglasan, Founder and Chief Product & Growth Officer at Opte; and Britanny Carter, Head of Digital Product at Vegamour.
Each of these brands uses a different kind of subscription program, and we talked to them about why they chose the subscription model they did, how they view acquisition through it, and their thoughts on value proposition and retention.
This recap doesn't include everything they discussed, so if you want access to all the details, which we highly recommend, we've put together a full guide as part of a DTC strategy bundle.
Before we dive into these tips, let's briefly go over each brand.
Founded by Kim and her husband Tim, CurlMix is all about making clean beauty simple with a four-step system for those ready to embrace their natural, curly hair. All their products are made in-house, which makes it possible to develop cost-effective, small-batch products.
Derrick is the founder of Opte as well as their Chief Product & Growth Officer. Opte is making the first product of its kind: a skincare device for hyperpigmentation that scans, detects, and corrects hyperpigmentation in real time, correcting the dark spots it recognizes and fading them with continued use.
Essentially, this device acts as a mini printer for the face, depositing serum onto uneven skin from a replaceable cartridge.
Brittany is the Head of Digital Product at Vegamour, an all-natural hair wellness company, one intent on opening up the conversation about women's hair loss as well as helping people achieve longer hair and lashes.
Subscription: make it convenient
So, why get a subscription?
Well, one big reason for adding a subscription model to your company is to make the shopping experience as easy and convenient for your customers as possible.
CurlMix, Opte and Vegamour all make products that need to be used consistently in order to see results, meaning all of their customers need to repurchase products frequently.
Adding in a subscription element to the business makes that process automatic for the customer and consistent for the business, mutually benefiting both.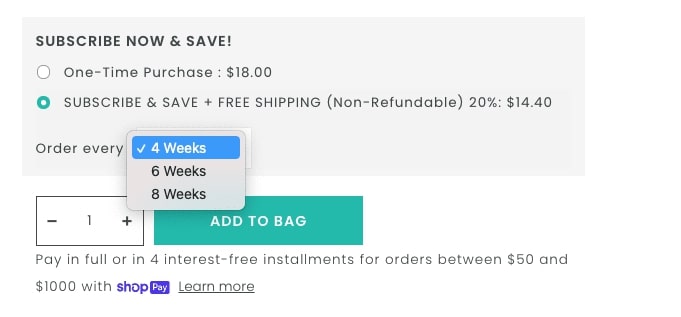 Source: Curlmix
Additionally, the lifetime value (LTV) of a subscription customer is much higher than that of a regular customer, which allows brands the flexibility to put more special services or free offerings in place for their subscribers than they can afford to do with their first-time or one-time customers.
While all three of these brands have some form of subscription service that makes their customers' lives easier and more convenient, they all execute it slightly differently.
Source: OPTE
---
Related read: Founders Share 6 Tips to Successfully Grow Your Subscription Brand
---

Different ways to implement a subscription
CurlMix offers two kinds of subscriptions: one is a standard replenishment program for the products they sell on their site every four, six or eight weeks. These are discounted at 20%, so the customer gets a deal on the product. The other is a box subscription program with limited edition items that aren't available anywhere else on the site.
The box generates about a million dollars annually and is a way for CurlMix to try out small batches of new products or scents on the people who love their company the most, listening to their feedback and including them in the product-making process.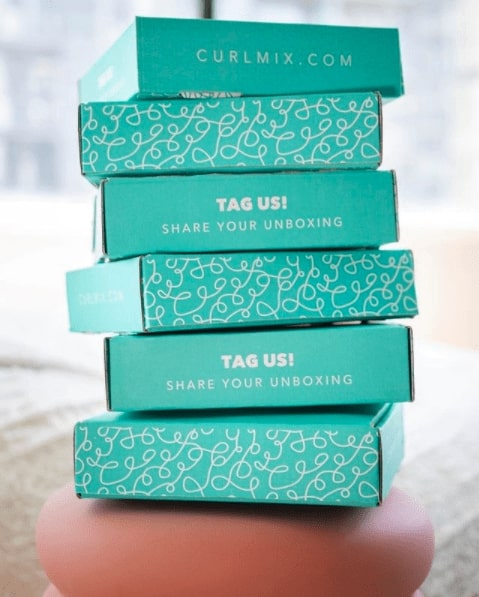 Source: Instagram
Britanny said that Vegamour added subscription six months into their launch, having recognized the connection between their efforts to educate customers on using the product for at least four months to get results, and the benefits inherent in offering a subscription service to them for a discount.
Opte's current subscription offering is for reduced-price serum capsule replacements and free shipping. They're also working on a connectivity app to tie into the device. This was inspired after discovering their members all use their devices at differing frequencies and run out of the serum at different times.
This connectivity app would let Opte and the customer know when their cartridge is about to be depleted so they can automatically get a new one shipped.
Learning about the customer: what do they want?
Since Opte is a premium brand and retails as such (the device is $599 for a one-time purchase), they decided to experiment with their subscription offerings when they first launched as a way to see what their customers felt most comfortable paying (i.e. what kind of value they perceived in the product).
What they found was surprising: half of their customers were willing to pay full price for the device right away, and the other half opted for the limited membership of a $65 monthly fee over 24 months.
They've since removed that offer, but have kept the cartridge refill subscription available, so members still have access to a discount for being loyal customers.

Source: OPTE
Despite no longer offering the option to pay off the device in monthly installments, Opte is still learning from the thousands of members who went for that limited offer, which has allowed more people to experience the product, test it out and see if it works for them.
---
Related Read: How to do the Subscription Model Right in 2021: 4 Tips from Subscription Experts
---
Educational marketing
When Kim discovered her customers live on Facebook, she made a Facebook group that now has more than 12K members. She uses it as a place to encourage conversations about product and subscription benefits, as well as a hub for customers to vote on what products or scents they're most interested in.
Those answers then inform what she puts into the limited edition monthly beauty box.
As for Vegamour, Brittany knows the conversation around hair loss is most frequently centered on male hair loss, even though over half of all women will experience hair loss at some point in their lives.
Because of this, Vegamour focuses a lot on the educational aspect of their brand in a similar way as Opte, both having products that need to be explained and taught to the people buying them.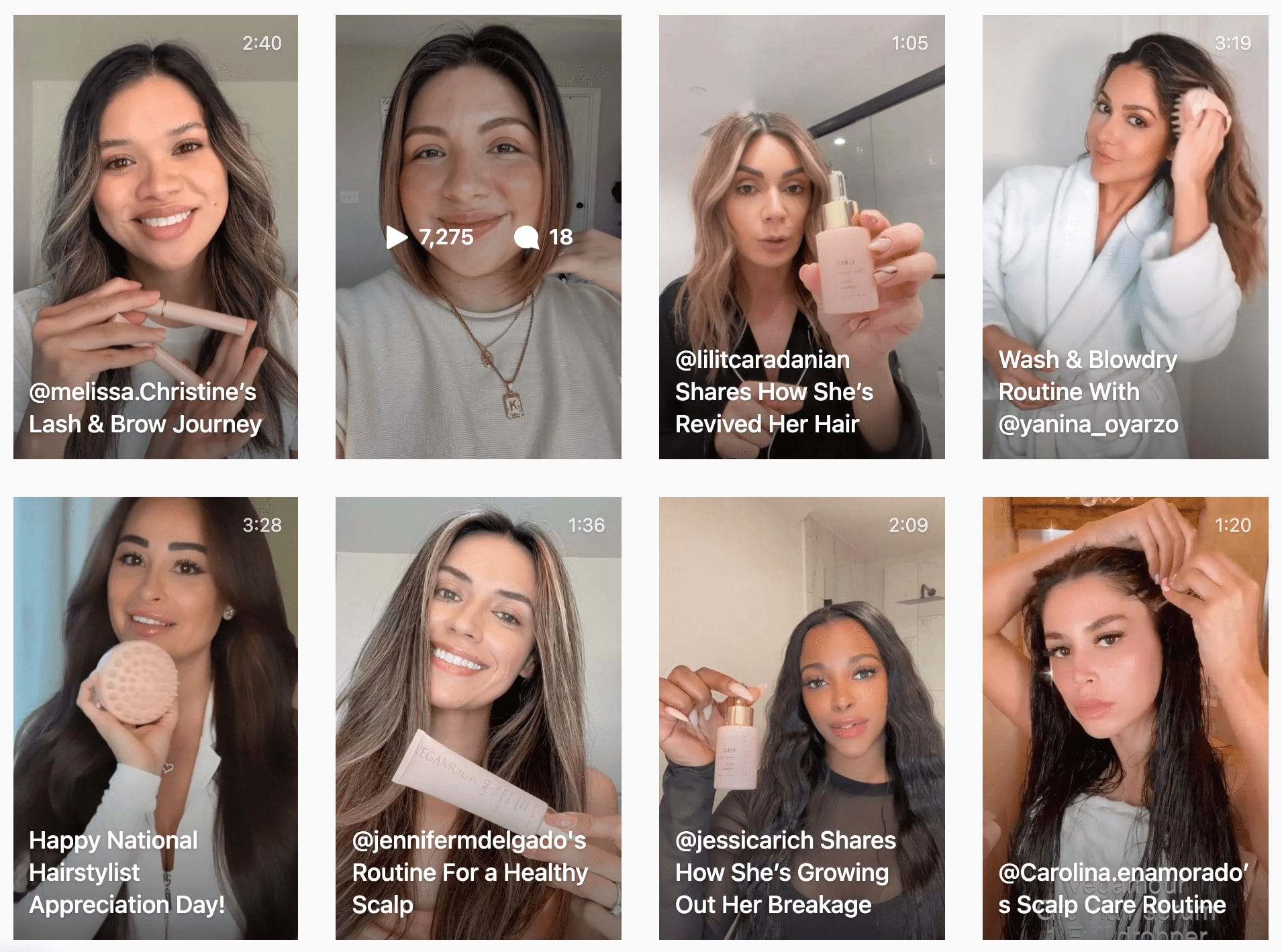 Source: Vegamour
Being an image-based brand, Vegamour uses platforms like Instagram and Facebook a lot. There are influencers who do frequent Facebook Live how-tos with the products, and most of the team's marketing efforts are based around educating the customer on why they need to subscribe to get the most out of the product.
Facebook and Instagram are also heavily utilized by Opte in showing customers the benefits of using their product, and, if they've already bought the device, getting them to subscribe to the membership program. Through SMS flows and email campaigns, Opte has found success in getting customers to do both of these things.
Customer retention through VIP treatment
Perceived value, which refers to the value a member feels they are getting from their subscription, rather than the actual monetary value of the products they receive, can take many different forms. Sometimes it's in the free gifts, sometimes it's the stellar customer service or the extra content.
For example, CurlMix sends free, limited edition gifts to its members, offers a refer-a-friend program that includes a discount, and pairs it all with top-notch, human-centric customer service.
Kim describes the free gift as imbuing the membership with a little bit of FOMO. Those who want the limited edition product are tempted to go for the membership. CurlMix also refers to its members as VIPs, which helps instill the sense that those customers are special and will be treated with priority.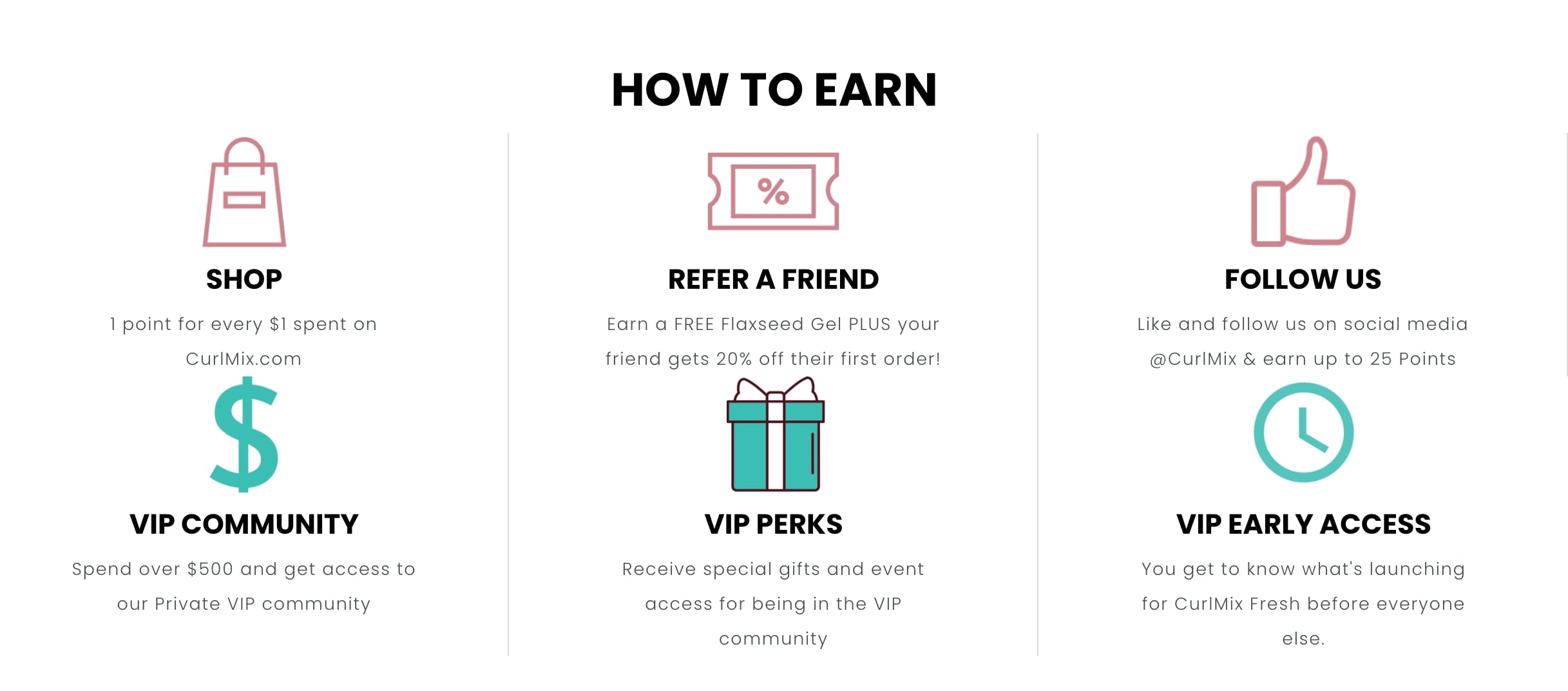 Source: Curlmix
Opte offers members virtual video consultations with their team, a two-year product warranty (as opposed to their standard one-year warranty) and gifts along the way. And if members cancel their subscriptions, Opte makes sure to follow up with them to learn why they canceled to help prevent it in the future.
Vegamour is also consistent in how they collect data and information, sending customers post-purchase surveys so they can better understand where they're coming from.
While Vegamour does have a refer-a-friend program, they're currently revamping their site to optimize that information and make it more visible, as customers don't always know about it.
They found this out by talking to multiple customers who have referred friends just because they love the product, not knowing there's a way to get a discount out of the referral.
Key takeaways on subscription programs in 2021
For Vegamour, Opte and CurlMix, an essential aspect of all their different subscription models is making it more convenient for their members to access their products. The more a membership can do that, along with delighting the customer and treating them as valued, important inside-members, the more successful it will likely be.
All three guests agree that how you talk to your members has to be differentiated from how you talk to your regular customers. As Kim said, subscriptions are built on trust between brand and customer, and you can't have trust unless you cultivate a relationship.
If you'd like more insight from Kim, Britanny and Derrick, download the complete strategy bundle that includes 6 videos and 8 guides on leading a winning ecommerce business in 2021.

Tina Donati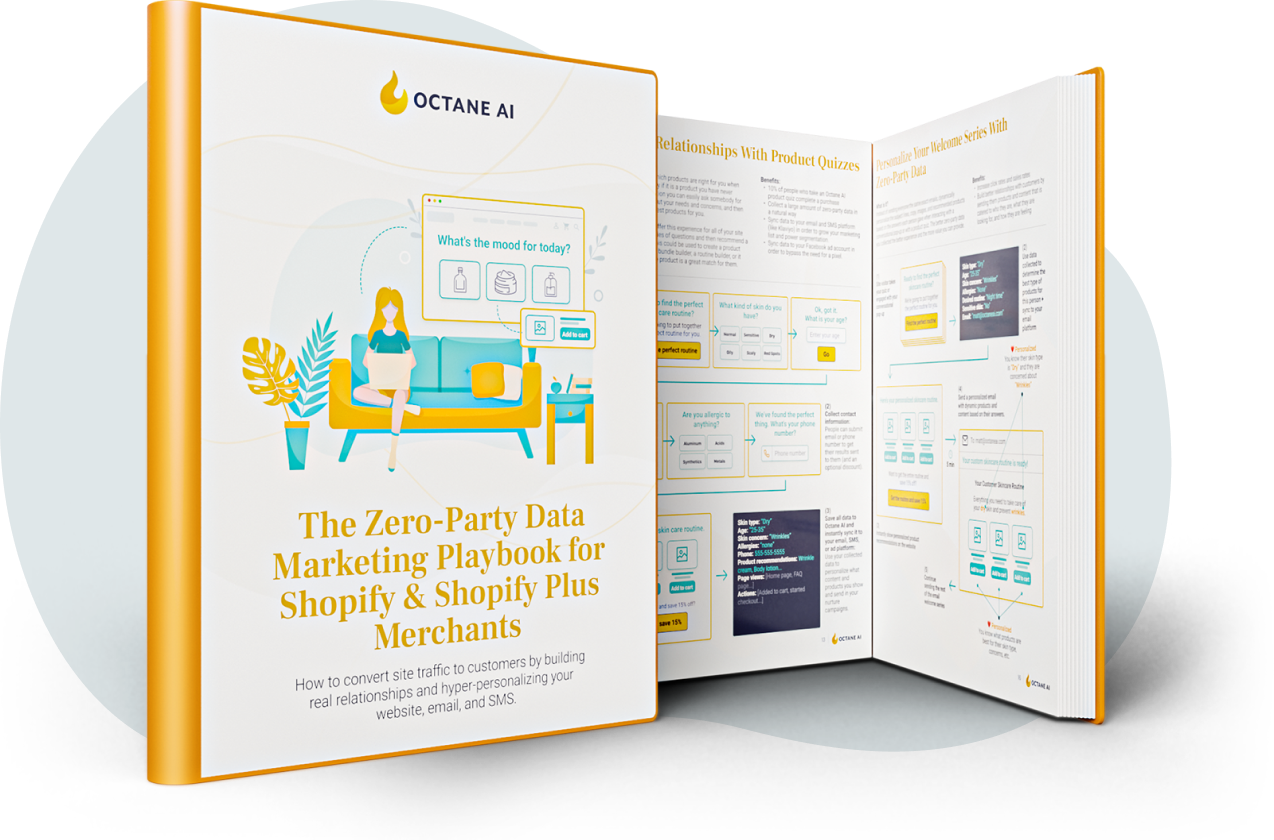 How Much Revenue Are You Missing Out On Because Your Marketing Isn't Personalized?
Fast-growing DTC brands implementing this playbook, and personalizing the customer journey with zero-party data, have connected with 16x more customers on email and SMS, seen 6x sales conversions, and increased revenue by over 50%.