At Octane AI, we celebrate every win. From updates to our product to helping our customers increase revenue, we have a lot to be excited about, every day.
So you can imagine how happy we were about being announced as The Best Storefront App by Shopify for the 2020 Commerce Awards.
To give you a visual, we were this excited: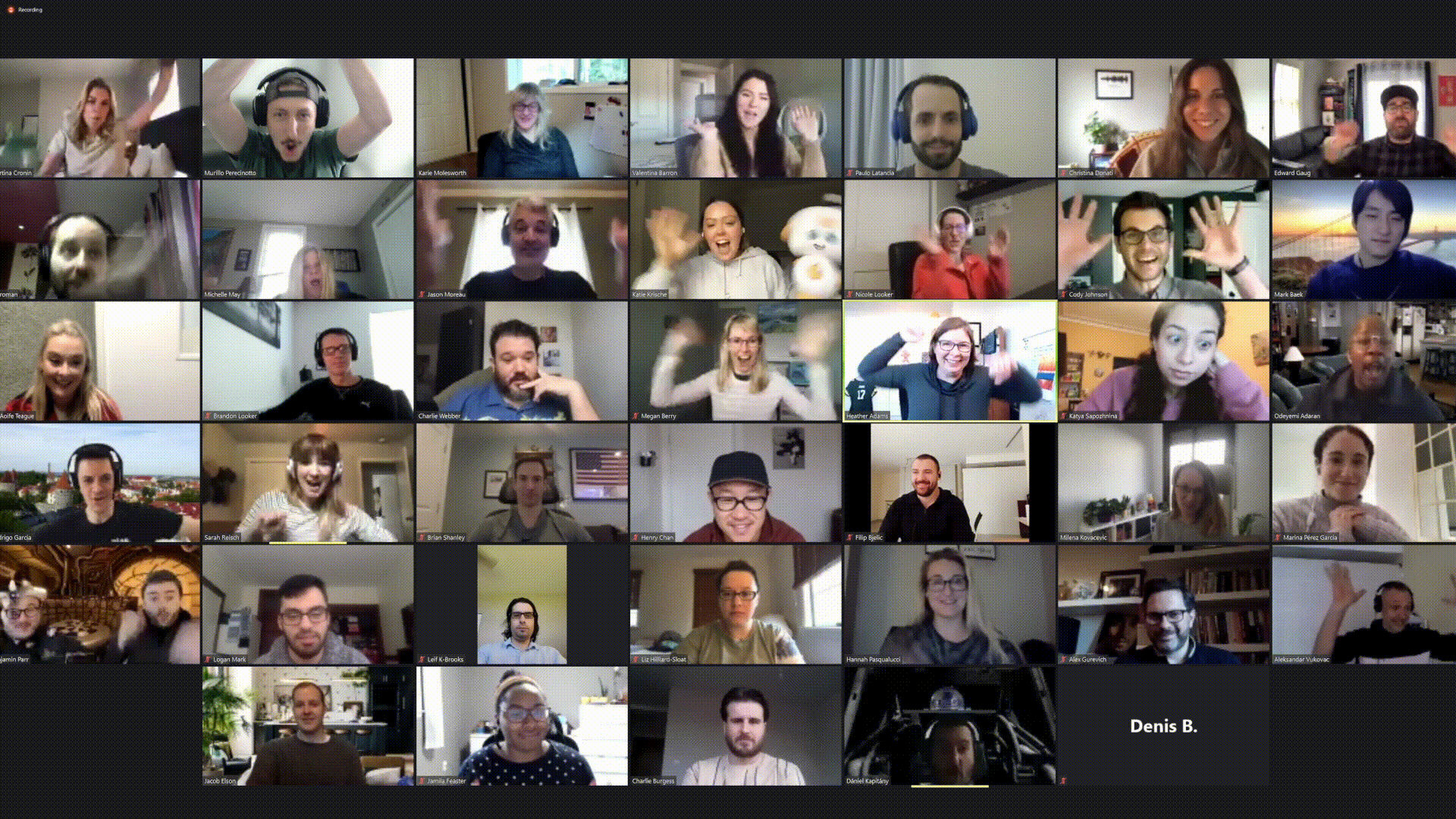 There were nine awards announced by Shopify on April 15. The businesses selected for an award are building the most innovative, interesting and boundary-pushing storefronts and Shopify apps in the industry.
"Shop Quiz is a good example of personalization and shopping companions, which is important for DTC brands. The UI is nice and looks well integrated," said Jean-Michel Lemieux, CTO at Shopify.
The Commerce Awards had almost 3,000 submissions in categories about user experience, development and overall store builds—Octane AI was one of nine winners in total.
We've created a beautiful front-end experience with no impact on site speed. With a mission to help merchants all over the world have better conversations with their customers, this award showcases how Octane AI is able to shape the future of ecommerce by building faster, smarter and with the best user experience.
We're shaping the future of ecommerce by democratizing personalization technology for thousands of ecommerce brands.
"The biggest brands in the world are experts at getting to know their customers and building relationships that improve the shopping experience via personalization and empathy. At Octane AI we are democratizing the core ability of personalization for every ecommerce brand, especially the ones who don't have expertise in software development, data science and AI."
- Matt Schlicht, Co-Founder and CEO of Octane AI.
We're so honored to accept this award, and we look forward to continuing to innovate our Shop Quiz, SMS and Facebook Messenger tools so brands can have personalized conversations with customers that drive conversions, higher AOV and retention.
"Octane AI is a powerful tool to not only communicate with your customers but also synergize customer support—it's a major personalization tool that has endless opportunities to explore for your business. The quiz alone has helped us boost email opt-ins by 16X. I stand by Shopify awarding them the Best Storefront App hands down."
- Zach Niemiec, Director of Administrative Services at Bariatric Fusion
So where did the idea of the Shop Quiz come from? Simple: our customers.
In 2019, we discovered merchants were building product recommendation quizzes using our Facebook Messenger features and adding Messenger live-chat on their site to engage new visitors. After speaking with several of them to understand why, we learned there wasn't a robust platform available for these merchants to easily build and brand an embeddable quiz that also integrates with Shopify and the rest of their tech stack.
"The Octane AI quiz has been a critical element in helping our customers find their best skin tone match across our underwear and hosiery products. Their recommendations account for about 30% of our online store revenue and help us serve personalized emails and ads to our shoppers."
- Fischer Yan, Growth Advisor at Nude Barre.
In our ever-growing digital world, the barrier to entry in ecommerce remains low, but the key differentiator between winning brands is the relationship with their customers.
In-person retail stores have sales associates that support customers by answering questions, getting to know them, building a relationship and suggesting products they genuinely think the customer will love.
As brands focused on their DTC channels in 2020, they found this human experience was missing from their online store.
Merchants are craving ways to get to know their customers, drive retention through better relationships––and do it at scale. Octane AI's Shop Quiz humanizes the online experience for customers with an in-depth consultation that collects first-party data, altering the ecommerce space from a searching experience to a helpful, personalized and engaging experience.
"Octane AI's Shop Quiz has been a game changer for our customers. With over 100 unique fragrances on our website, it can be overwhelming to find your best scent. Our shop quiz has helped over 23,000 customers find their perfect match in less than a year."
- Julie Baik, Marketing Director at Spongelle
In order for brands to build long-lasting relationships, we built a platform that gives them the tools to collect buyer profile data, segment customers into like-minded groups, integrate their data across their channels and personalize every future interaction with customers.
Billion-dollar companies already know that personalizing the experience for every individual is the key. We're building and sharing this same personalization technology with entrepreneurs and merchants that haven't had access to it before, giving them the tools to learn who their customers are and personalize every message, email, ad, web experience and recommendation based on the buyer profiles they collect through the quiz.
By identifying these buyer profiles, merchants can intelligently recommend products, a set of products, or valuable content that give customers the confidence they need to make the right purchase.
We believe this personalized, high-end experience—scaled by technology—is the future of ecommerce.
"Being able to ask our customers questions to build their profile and recommending them the right product has been one of the largest drivers to our growth. The personalized experience made customers trust our brand and we have seen a 3X increase in our email opt-in from the Octane AI Shop Quiz."
- Jason Wong, CEO of Doe Lashes
2020 brought unexpected challenges to merchants all over the world. Businesses have continued to prove their resiliency by building online experiences that nurture deep customer connections.
Octane AI's goal is to do just that: humanize the online shopping experience by helping merchants collect buyer data that allows them to personalize every recommendation, promotion and communication shared with their customers.
"We really changed the company in 2020. And the big thing was we launched the Shop Quiz and it's a completely different type of product and experience than everything else that we've ever done. Historically, we've done Facebook Messenger marketing and SMS marketing, but the Shop Quiz is something that is really visual, it's part of the website itself, it's beautiful and it's a super creative product. We're honored to accept this award as a commitment to help merchants all around the world have better conversations with their customers, and to shine the spotlight on our customers creating these quizzes."
- Ben Parr, Co-Founder and President of Octane AI.
Our all-remote team is located around the world in 12+ countries, and we're always helping customers in new ways. It's true, the sun never sets at Octane AI as we work to improve our product for Shopify and Shopify Plus brands every day!
Speaking of, we're hiring for tons of positions at Octane AI. If you want to join our mission of helping brands build personalized customer journeys, check out our open roles. You can even join us every Monday with our daily stretching routine and fast-parrot (yes—you read that correctly).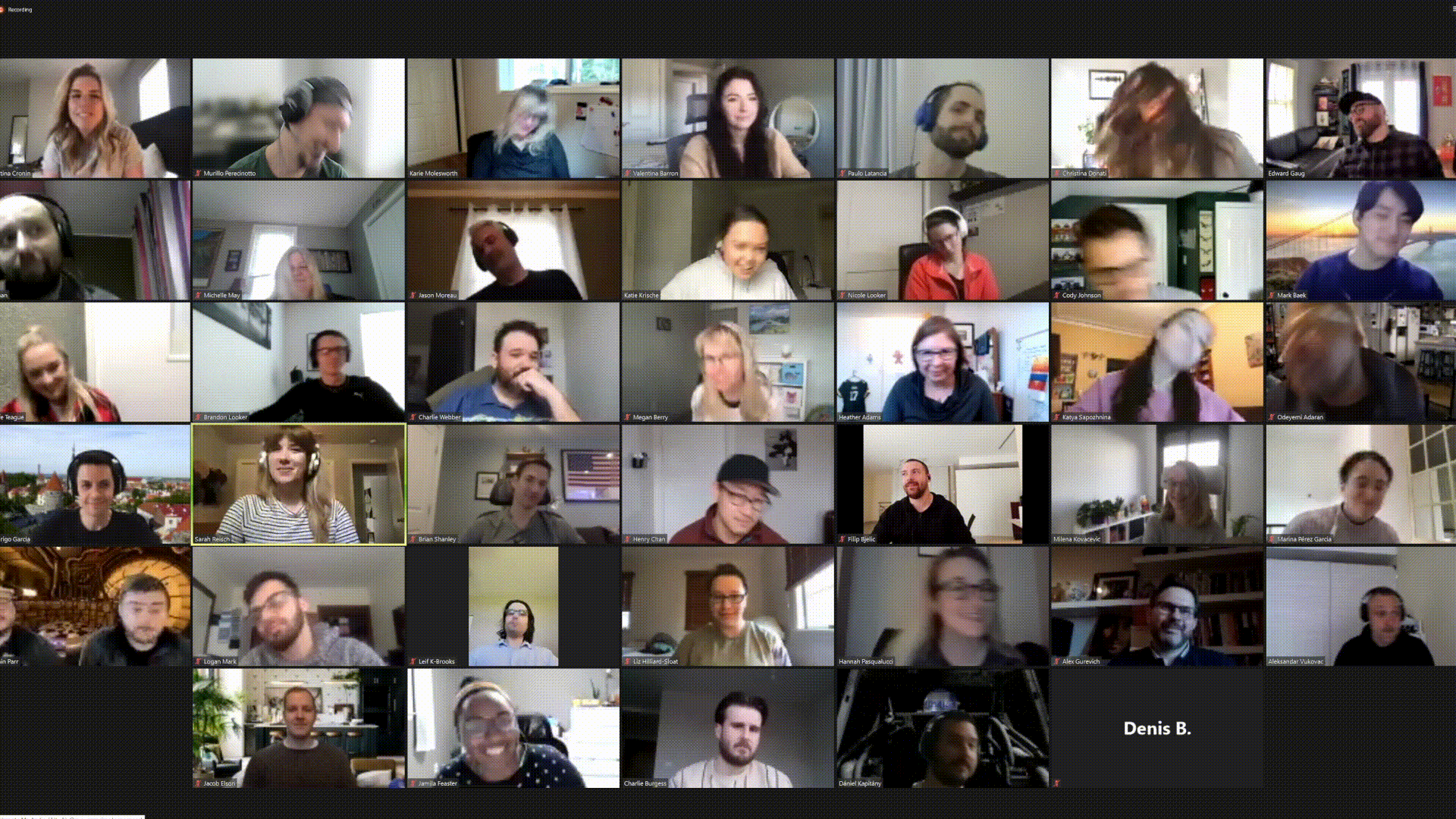 A big congratulations to all of the 2020 Shopify Commerce Awards winners. Check out each company in this recent article on the Shopify Blog.
To learn more about how Octane AI can improve personalized customer experiences for your ecommerce brand, request a demo to chat with us.

Tina Donati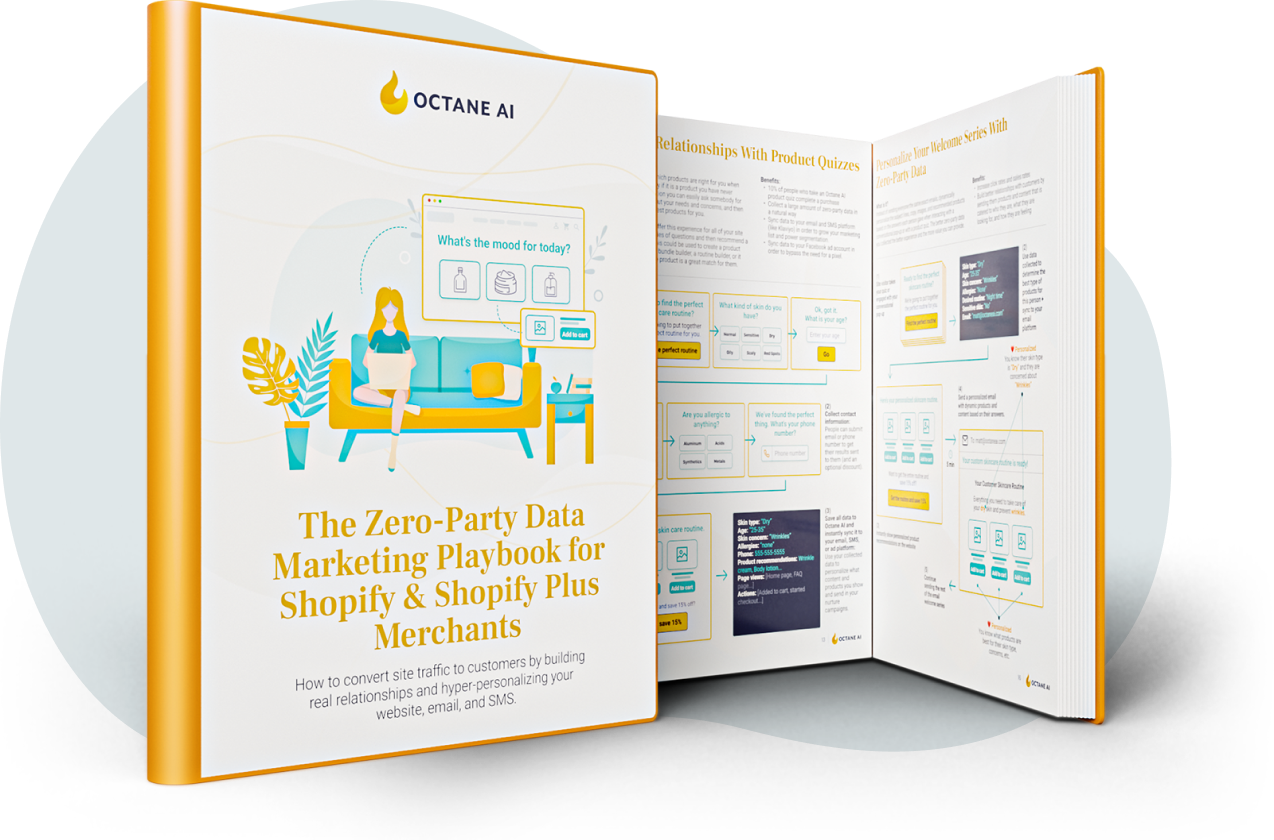 How Much Revenue Are You Missing Out On Because Your Marketing Isn't Personalized?
Fast-growing DTC brands implementing this playbook, and personalizing the customer journey with zero-party data, have connected with 16x more customers on email and SMS, seen 6x sales conversions, and increased revenue by over 50%.