Merchants are finding that connecting their zero-party data — collected with Octane AI — to their Klaviyo account is increasing their conversions while improving the customer experience with personalization.
That's why, in 2022, we have doubled down on our Klaviyo integration, and launched other highly-solicited features.
Let's dive in!
Send a personalized email after customers take a quiz
You can now send a "quiz completed" event to Klaviyo, which can be used to create an email flow that is sent right after customers take the quiz. Even better, that event includes the data you need to show the same products that were recommended to that specific customer when they took the quiz, along with a link that will take them back to view their quiz results again.
We all know customers don't always purchase the first time they see a product, so flows like these are essential for increasing your conversion rates. Millie Bobby Brown's beauty brand, Florence by mills, recently used an Octane AI quiz and our Klaviyo 2.0 integration to 2X their Shopify sales conversion rate.
Check out how florence is taking advantage of Klaviyo 2.0 in their post-quiz email: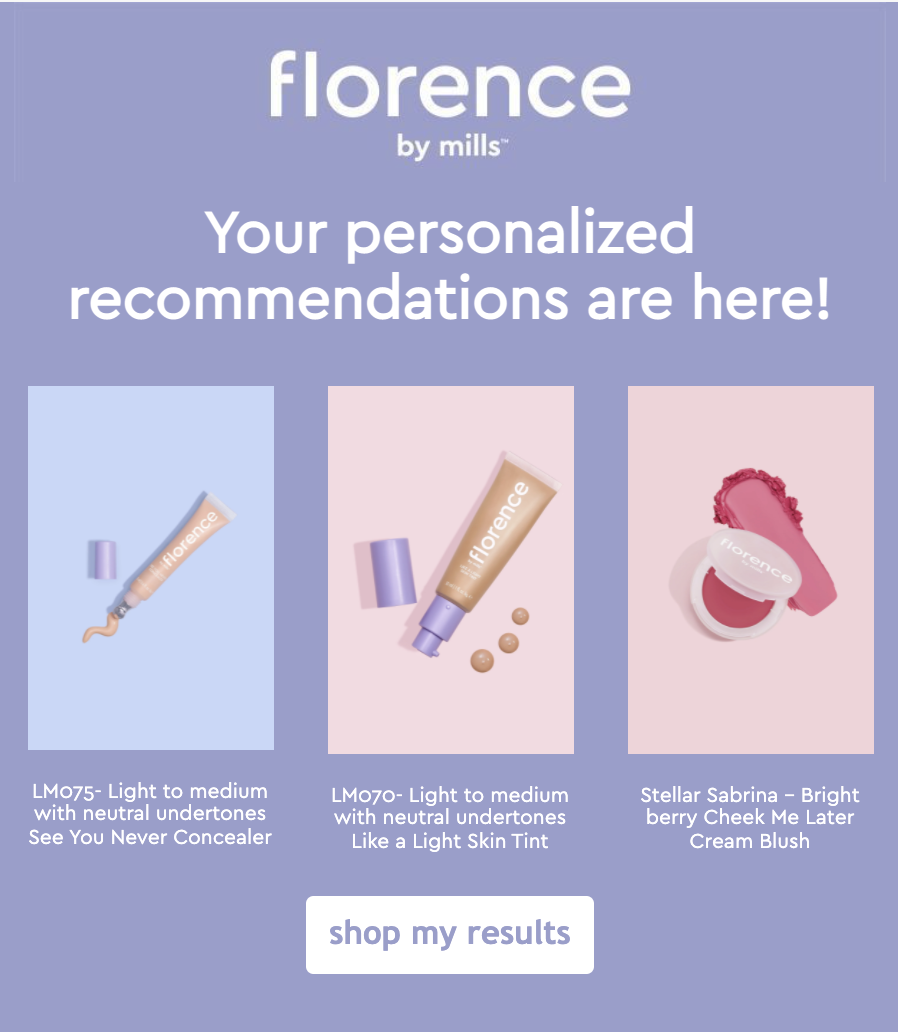 Want to learn how you can set up a similar flow? Read our help article.
Capture their hearts and wallets by remembering Spot's name
Our Klaviyo 2.0 integration now allows you to send free-form text answers from your customers into Klaviyo as custom properties to be used in your email marketing campaigns and flows. Ask customers about things that matter to them and re-use that information to increase open rates and conversions, while creating a more memorable experience for the customer.
For instance, with our Klaviyo 2.0 integration, you can ask a customer their dog's name and include that in the subject line of a campaign to remind them to purchase more dog food.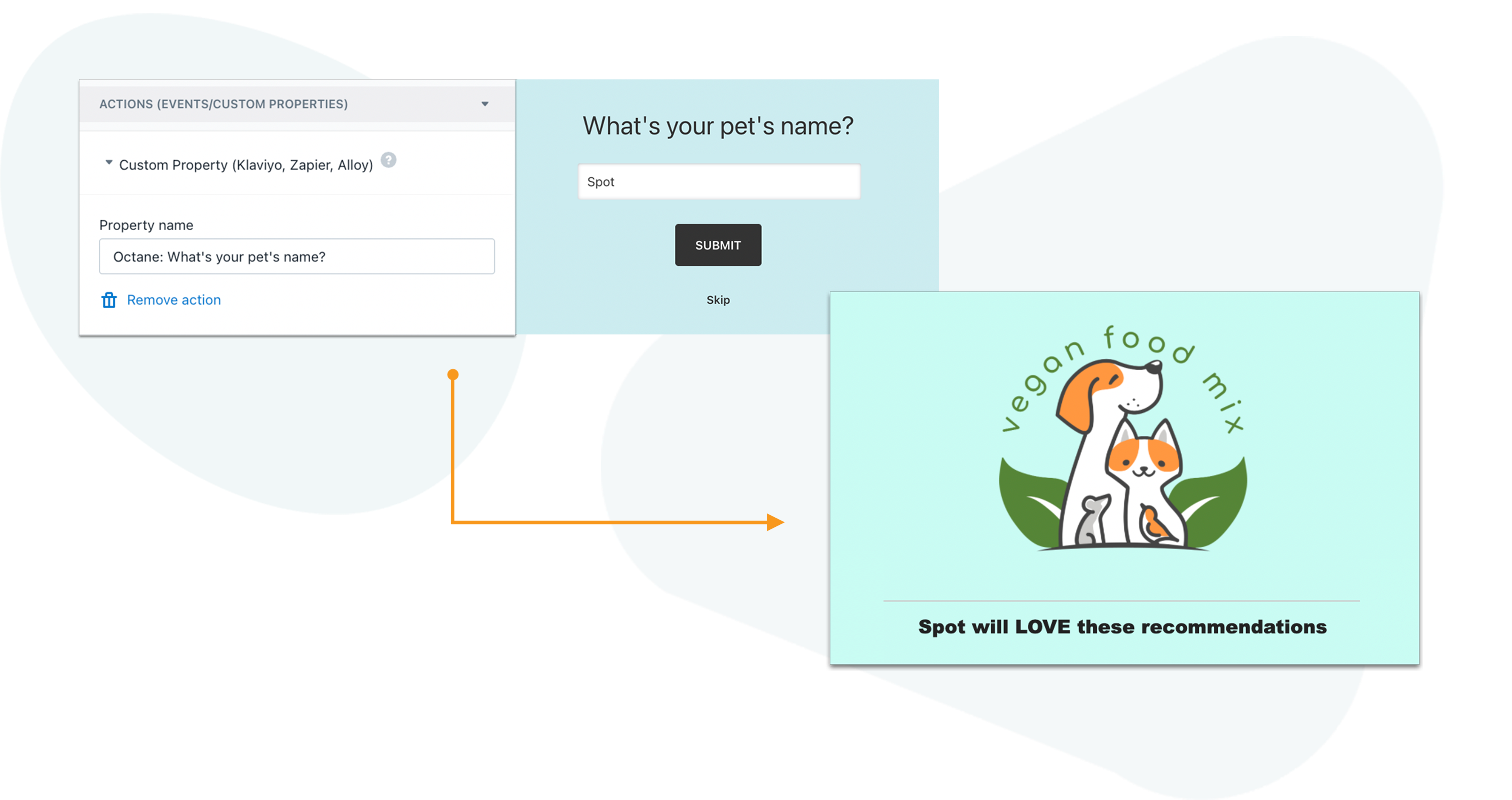 Add products to the quiz using the Shopify tag
Products can now be added to a quiz based on their Shopify tag, simplifying the process to add the products you want to feature for your customers on a given results page.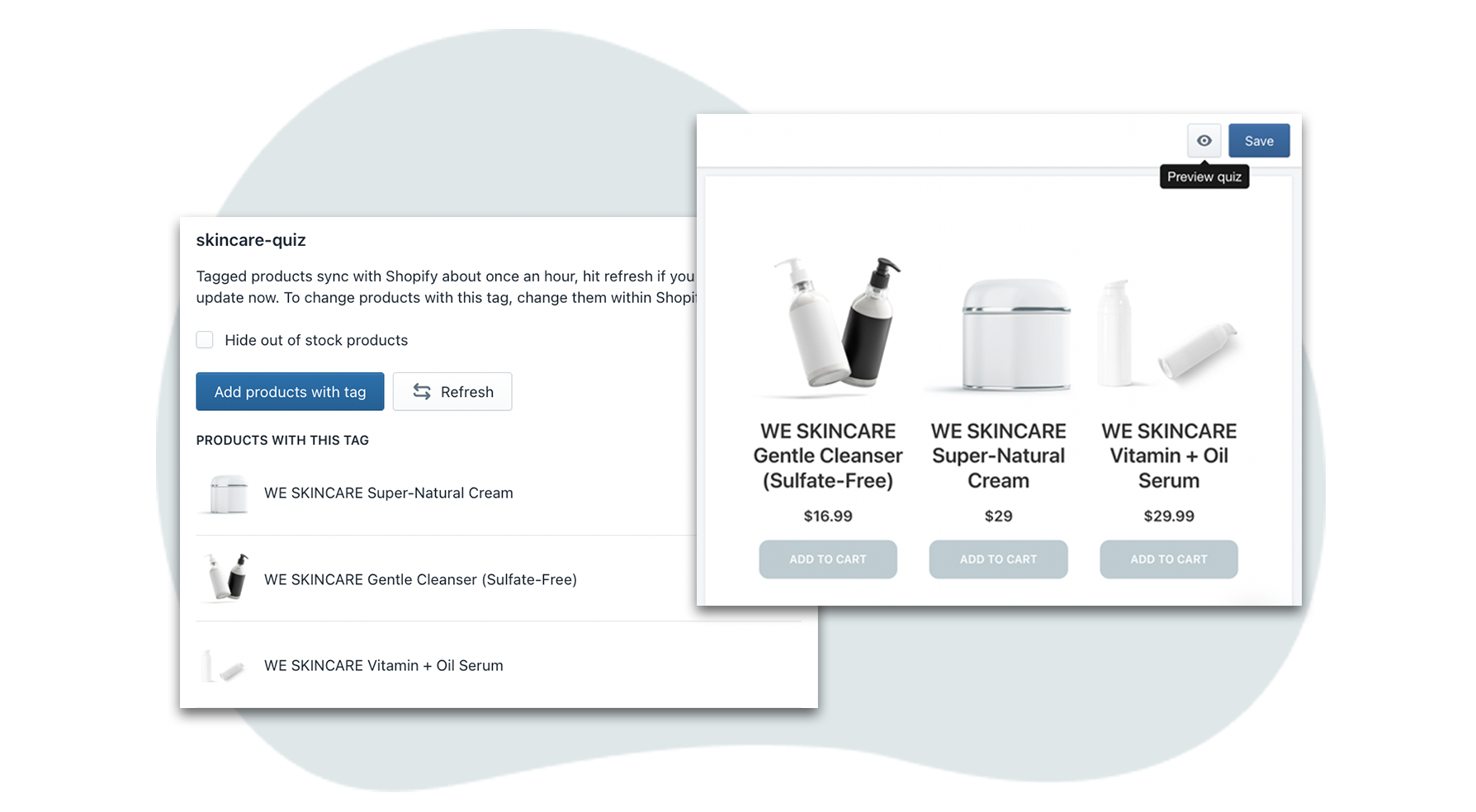 Preview your quiz
There is now a button to allow you to easily preview the quiz as you build it so you can ensure your quiz rules work properly. Simply click the new eye icon next to the save button on your quiz to launch the preview. If you want to learn more about the quiz preview, read our help article.

We're hard at work here at Octane AI. Look out for the next set of releases next month!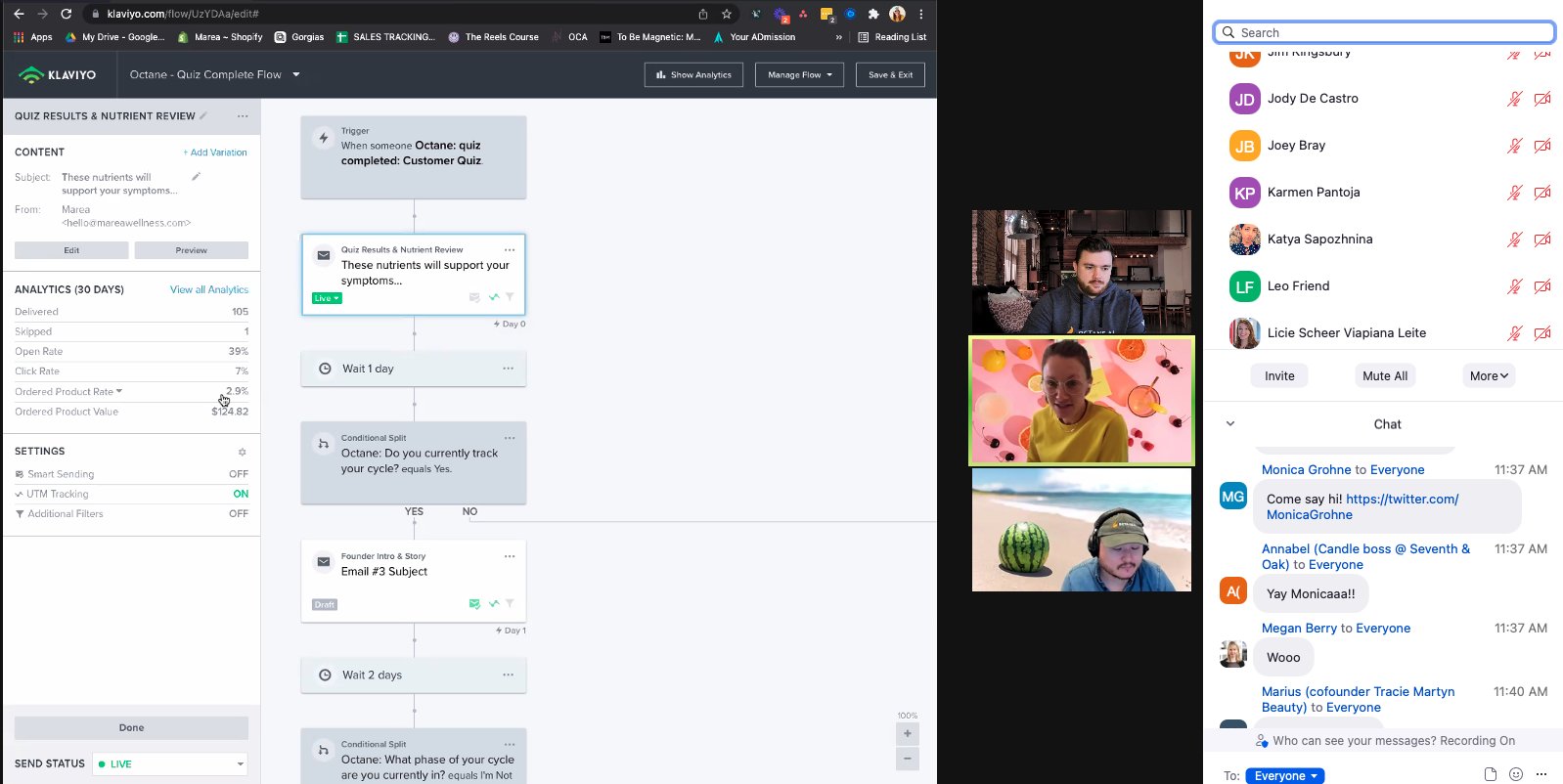 Join the Octane AI community
Join 10,000+ ecommerce operators who receive weekly tips on quizzes, zero-party data marketing, and increasing revenue with personalization.