Twelve years ago, Rob Allen III and his father Rob Allen Jr. were talking shop in the backyard. His father owned a local carpet cleaning business in Virginia at the time, and he had a new idea:
What if there was an online forum for cleaning professionals to get together and discuss wins, struggles, what products they used and more?
Rob recalls laughing at his dad then, insisting no one would want to join a forum like that. He wasn't sold on the idea... at least not right away.
After a lot of thought, Rob and his father decided to give the forum idea a real shot. They built it from scratch, learning as they went. Within a couple months, they had hundreds of members generating hundreds of posts.
The discussions were lively, informative and, most of all, educational. The father-son-duo began to realize just how much room they had to grow the educational side of their new brand—and how much the industry craved new information and thought leadership.
Now, the business has expanded and TruckMount Forums creates their own original cleaning products to sell on their online store, which includes cleaning solutions, accessories, equipment, tools and more.
We wanted to find out how TruckMount Forums took this original idea and turned it into a 7-figure business. Here's what we learned.
Rob Allen III of TruckMount Forums joined as a guest on The Fire Show (hosted by Commerce Club on Clubhouse), and shared his tips on building a seven-figure business from community, creative product development and originality.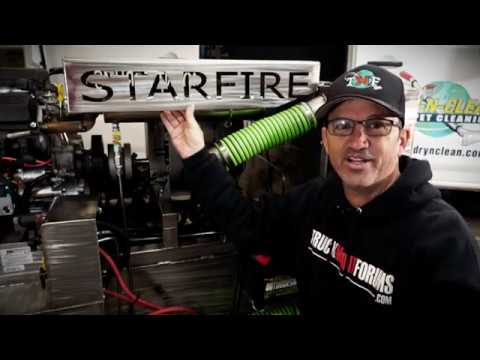 Source: YouTube
The importance of community and content
Over the years, the TruckMount Forums community grew significantly, so Rob and his father began providing tips, best practices, updates and news about the industry.
In fact, they became the first in their industry to offer online training for cleaning professionals, covering everything from how to clean carpets, marble, tile, stone, rugs and beyond.
"There's never a wrong time to build a community. A lot of people are still joining groups, even in saturated markets."
– Rob Allen III, Founder of TruckMount Forums

Educational content helped the company grow its community time and time again. And when they started selling products, their content drove sales based on the forged trust between brand and community.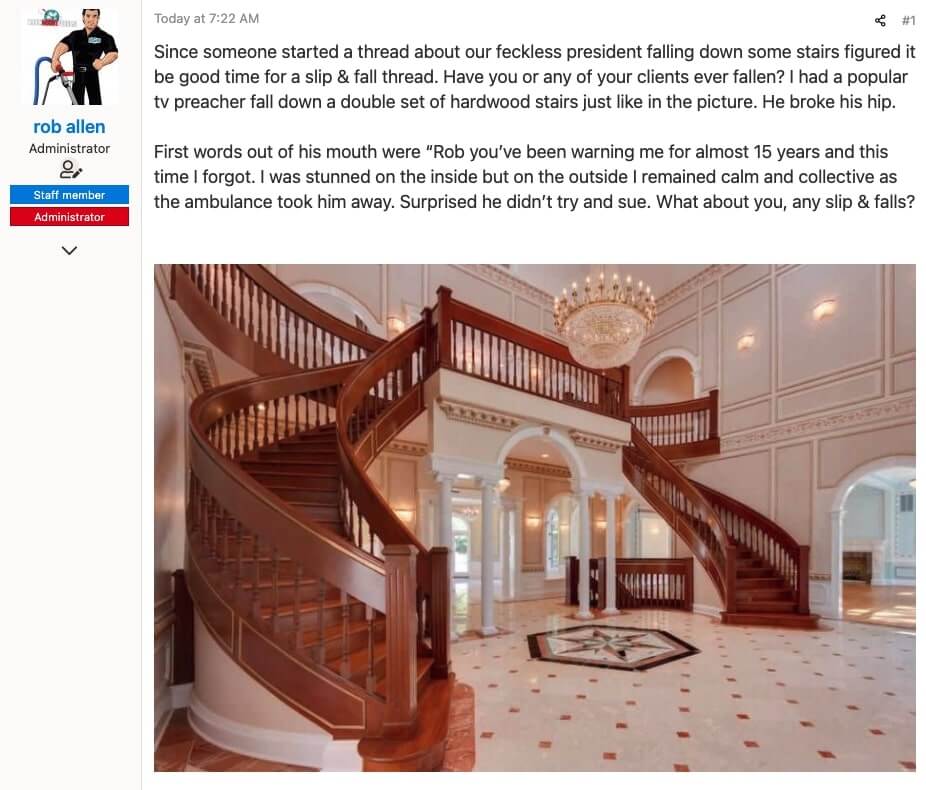 Source: TruckMount Forums
Community trends and knowing when to adjust
Online forums have changed a lot in the 12 years since the company started, but TruckMount Forums is malleable, willing to adjust and stay on top, according to Rob.
They've expanded their community into a growing Facebook group, where today more than 16,000 registered business owners are members, generating more than 1,000 posts and comments a day.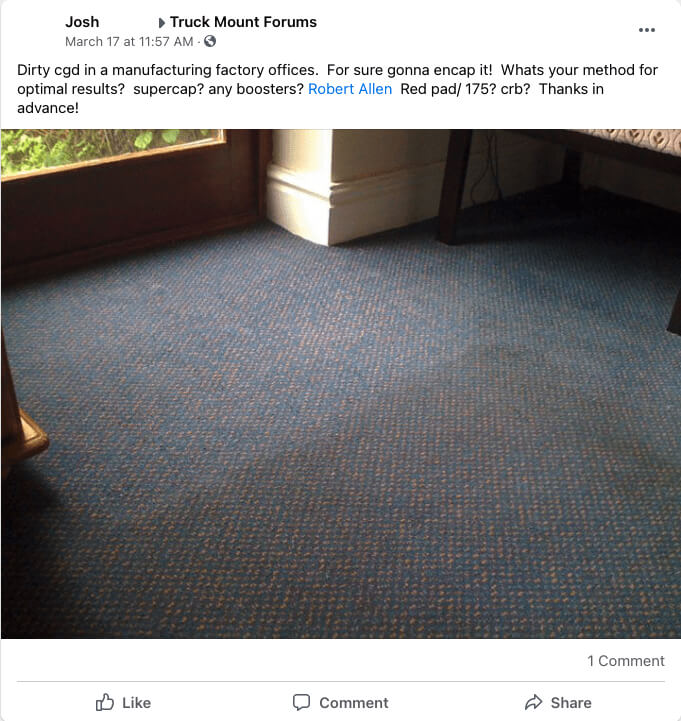 Source: TruckMount Forums Facebook
Community as an idea-generation resource and market validator
The original forum combined with the Facebook group has generated around two million posts, including 100,000 original threads over the years. According to Rob, the team routinely digs into it as they come up with new ways to connect to their community — they've mined the conversations to create more content, including videos and email marketing content.
About five years ago, they used their forum content as market research and justification to expand their business and create their own original cleaning products. Using what they learned from people in their community, they created products that filled in gaps and included features their target consumers wanted. Their store has expanded a lot over the past five years, selling a variety of accessories, cleaners, tools and more.
"We're still on top, and we're still trying to push educational content more than anything."
– Rob Allen III, Founder of TruckMount Forums
TruckMount Forums approached seven different chemists across the U.S. and had them compete to create the best of the best. Afterward, they recruited members of their community to field test the product across different regions, testing effectiveness while getting the community involved, inspiring new forum conversations and generating excitement for the product launch.
How to take marketing risks and embrace your brand voice
Rob describes TruckMount Forums as edgier than the competition. The company embraces a sort of anything-goes mentality when it comes to marketing and branding.
For proof, look no further than original product names like Kick Acid (grout cleaner), or Rob's Reefer Rid (cannabis and tobacco odor remover).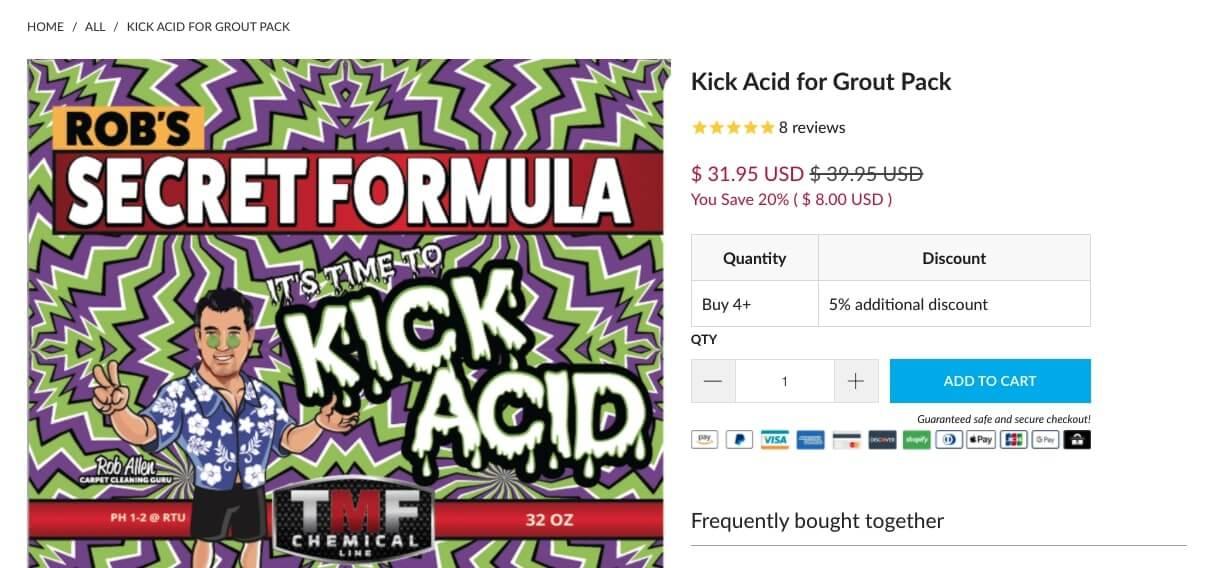 Source: TruckMount Forums
"We're edgier. We can do a lot more things with our brand than the
corporate-type of style."
– Rob Allen III, Founder of TruckMount Forums

When you hear the name TruckMount Forums, you might think of actual trucks. But this being a cleaning education and products company, the name actually refers to a carpet and upholstery cleaning unit that mounts to floors.
Originally, Rob was skeptical of the name, and was unsure of its marketability. However, he soon realized how effective it was in terms of organic web traffic. Industry insiders knew the term and searched for it, finding their way to the growing forum community.
Try new platforms and find new opportunities
Moving forward, Rob is looking to continue taking risks and trying new things in order to sell products and expand the community. He's exploring tactics like SMS and TikTok videos, even with an older client base.
For him, when an idea comes to mind — perhaps for a quick video providing tips on how to use a new cleaning tool — he'll pull out a phone, record it and post the video to see what happens. Then he'll analyze results and make decisions from there.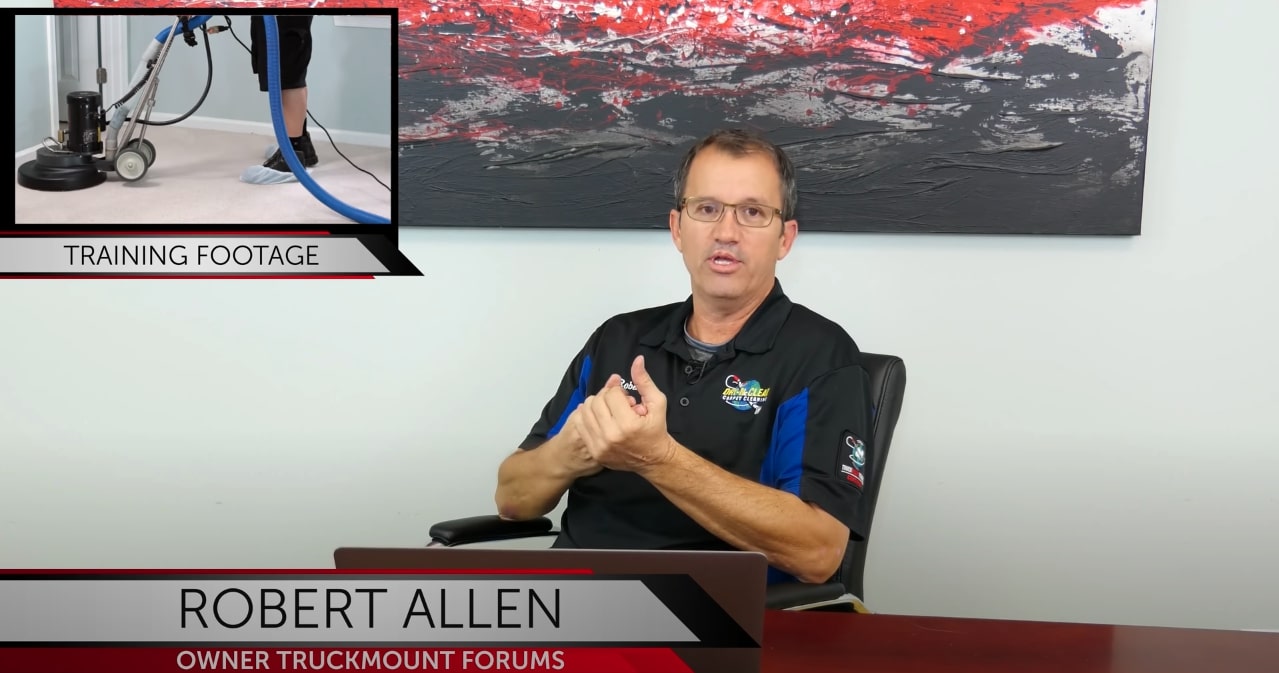 Source: YouTube
The biggest takeaway for Rob: community can take a brand far
If a cleaning industry forum-based community turning into a seven-figure ecommerce company is surprising to you, you're not alone. At least at the start, Rob agreed it was unlikely to flourish, but he's learned along the way that community can take any brand far.
Cultivating and empowering your user base to connect, learn and help one another can generate trust, sales and growth.
Key takeaways:
Community fuels innovation. Building a strong, foundational community around your brand allows for future growth and innovation.
Some risks are worth taking. Expand your business when you're ready, and don't be afraid to take chances.
Why originality matters. Get creative, be unconventional and embrace your brand voice — even if it doesn't fit the traditional mold.
About this podcast
The Fire Show is a show on Clubhouse within Commerce Club hosted by Matt Schlicht and Ben Parr: the co-founders of Octane AI. Giving Shopify brands the ability to offer conversational commerce to customers on their sites, Octane AI helps brands replicate the experience of an in-store consultation by leading customers to curated product recommendations.
Each episode of the Fire Show focuses on one successful brand and dives into their origin story, the strategies for finding customers, problems encountered, solutions discovered, product-market fit, tools, where they're headed next and more.
If you'd like to stay up-to-date on the Fire Show, including upcoming episodes and Clubhouse conversations, visit joincommerceclub.com and sign up for our newsletter.
If you'd like to be on the Fire Show, let us know by filling out our short form here.