By now you've probably (hopefully) realized that it's Pride month. While it's certainly a time to celebrate, it's important to remember that it historically hasn't been, and still isn't, all rainbows and parades for the LGBTQIA+ community.
History of Pride
Since the Stonewall Riots on June 28, 1969, the LGBTQIA+ community and allies have come together to remember the work of early activists, celebrate each other, and continue pushing for equality.

Pride celebrations take on many forms: parades, protests, community events, and more. You'll see brands jumping on board with rainbow logos, messages of support, and Pride-themed merchandise. (Note: Pay attention to brands' actions year-round. Many rainbow wash in June.)
In the past, being "out" wasn't as widely accepted or commoditized—let alone celebrated. Being out meant you were likely to lose your job, friends, home, family, and maybe your life.
Despite the dangers, some of the earliest activists were the most vulnerable in the LGBTQIA+ community: drag queens, black people, and trans people. Those were the people who stood up to the police in Greenwich Village at Stonewall Inn. And while the Stonewall riots weren't the first time that LGBTQIA+ community took a stand, it's definitely one of the most well-known events.
Pride month continues to be one of awareness and celebration, and there are many ways to support the LGBTQIA+ community (we'll touch more on that later). But,one way to show your support is to shop at queer-owned businesses—something you can do year-round.
Not sure where to start? Well, Shopify asked at the beginning of the month, and the Internet delivered. Here are a few brands to support.
We would like to note that Pride Month isn't just about celebrating these brands in June. We encourage more people to support LGBTQIA+ businesses all year. We also encourage you to read more into the history of Pride Month and continue supporting the community in other ways as well.
10 LGBTQIA+ owned brands you can support
We've rounded up some of Twitter's (and a few of our own) favorite LGBTQIA+ brands, but this definitely isn't an exhaustive list. Here are just a few stores to get you started:
1. Otherwild
Looking for unique pottery, oils, or lesser-known designers? Look no further. Otherwild is a "queer-identified, woman-owned" store and studio. While its physical space is located in Los Angeles, you can find ethically made and sourced apparel, accessories, houseware, and personal care products at Otherwild's online shop and have them delivered to you.

Shop Otherwild
2. Mikaave
Mikaave is a Shopify-based store that is 100% Black-owned and part LGBTQIA+- owned. This collective of artists features one-of-a-kind designs that speak to creatives. Its apparel and mugs are bright, and witty—and if you're a writer, photographer, or another type of creative professional, their products are totally relatable.

Shop Mikaave
3. Five North Chocolate
Five North Chocolate was the first brand to feature the National LGBT Chamber of Commerce seal on a packaged good. Meaning, it's a Certified LGBT Business Enterprise. Five North Chocolate is also committed to fair trade, environmental sustainability, and great taste. So great, in fact, that the brand often sells out of their goodies.

Shop Five North Chocolate


4. CoCo and Breezy
CoCo and Breezy is a black-, woman-, and LGBTQIA+-owned company. Its eyewear was an instant success, despite being told its image was "too brown." If you're looking for uber-stylish sunglasses or optical eyewear, you'll want to check out CoCo and Breezy. The founders are both dedicated activists and talented artists.

Shop CoCo and Breezy

5. Bestself Co.
BestSelf Co. is a one-stop shop for productivity tools. The LGBTQIA+-owned brand won Shopify's Build a Business Competition in 2016 and the Build a BIGGER Business competition in 2017. Thinkers and creatives are sure to find everything they need for planning, meeting goals, and fostering relationships at BestSelf Co.

Shop BestSelf Co.


6. Marco Marco
Marco Marco creates luxury intimates. Thanks to the founder, who spent over a decade in bespoke costume design, this LGBTQIA+ brand is known for its use of bold designs, bright colors, and contouring fabrics. For this year's Pride, Marco Marco and LELO collaborated on a limited collection of body-positive and inclusive underwear.

Shop Marco Marco

7. K'UBO
K'UBO is an LGBTQIA+ brand that celebrates the culture and heritage of Mexico. The company works with local craftsmen, entrepreneurs, and small businesses to curate goods ranging from footwear to coffee with the goal of being an online marketplace that "connects Mexico's products to customers around the world to enjoy and experience them"

Shop K'UBO



8. Boy Smells
Boy Smells was created to bring products that move beyond the gender binary. Boy Smells' candles, cologne, and underwear help customers celebrate their identity every day. And through the month of July, Boy Smells will donate 10% of online sales from the Pride Collection to The Trevor Project.

Shop Boy Smells
9. Passionfruit
Passionfruit products are "produced and designed by queers for queers." The clothing and accessories they create are meant to make Pride a year-round affair. All of their products feature quippy and thoughtful designs.

Shop Passionfruit

10. Plant Gay
Plant Gay is an adorable LGBTQIA+-owned online plant store. They offer plants, accessories, pots, and more. And, they support the queer community by donating a portion of their sales to LGBTQ charities—all year round.

Shop Plant Gay



Pride isn't just for June: how to show your support year-round
Shopping for Pride is fun, but June shouldn't be the only month we're seeking out and spending money at LGBTQIA+ brands.
Try to explore shops beyond this list. You can ask your friends about their favorite LGBTQIA+ brands to support, poke around online, or visit a local queer-owned business.
However, keep in mind that spending your money at LGBTQIA+-owned companies is just one way to empower the community. There are a variety of ways you can show support—both with and without financial cost.


Other ways to be an ally
Interested in other ways to support LGBTQIA+ people? Here are a few ways to get involved: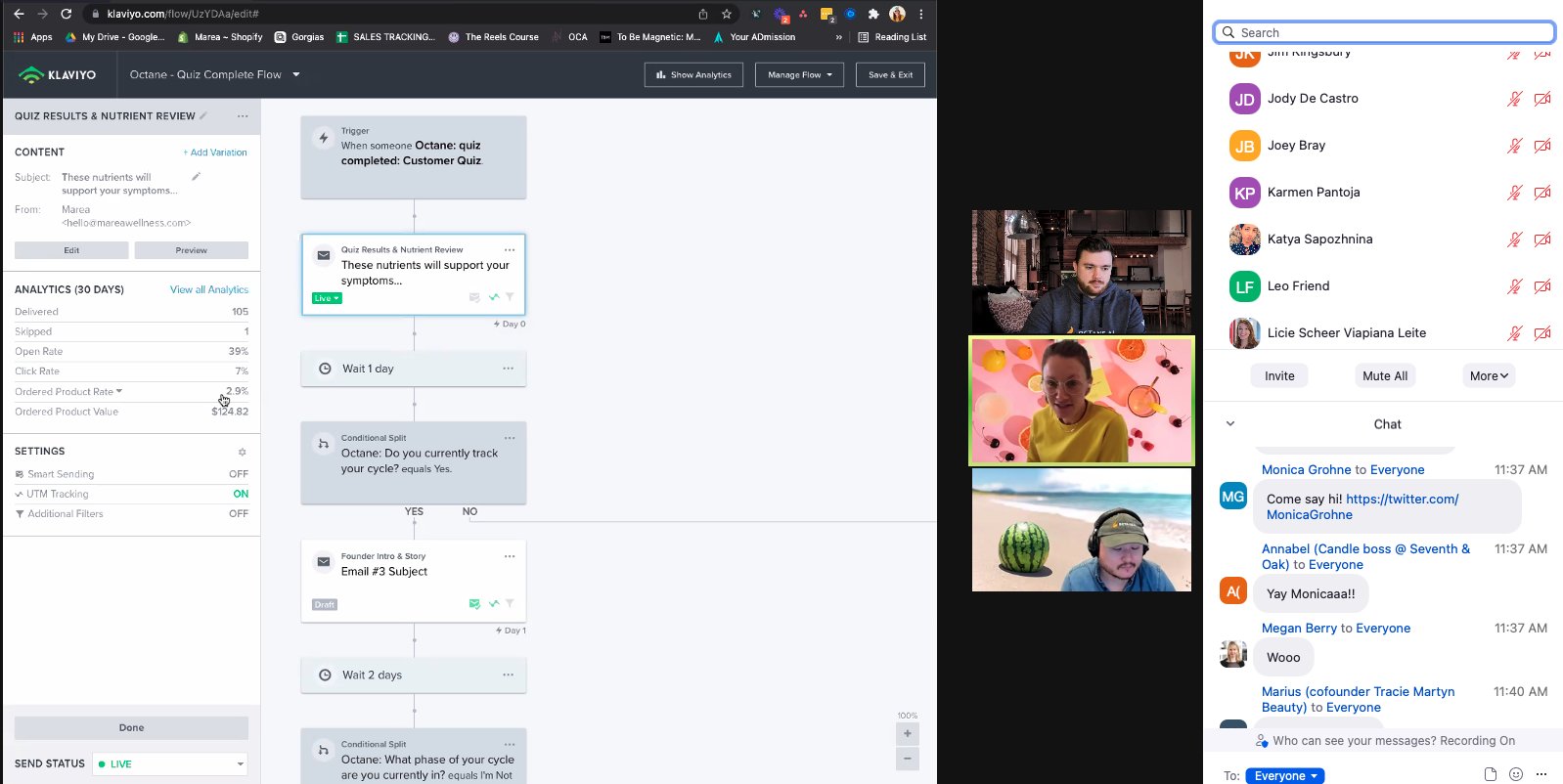 Join the Octane AI community
Join 10,000+ ecommerce operators who receive weekly tips on quizzes, zero-party data marketing, and increasing revenue with personalization.