Would you love design and content inspiration for your quizzes? Do you want to create a quiz faster than ever?
Then you'll love our new product feature: ready-to-go quiz templates.
Our new templates are pre-filled with industry specific questions and answers, animated backgrounds, icons, loading gifs, and more.

The whole quiz is ready for you. All you have to do is choose which template to start with, add your products and press "save". And boom, done!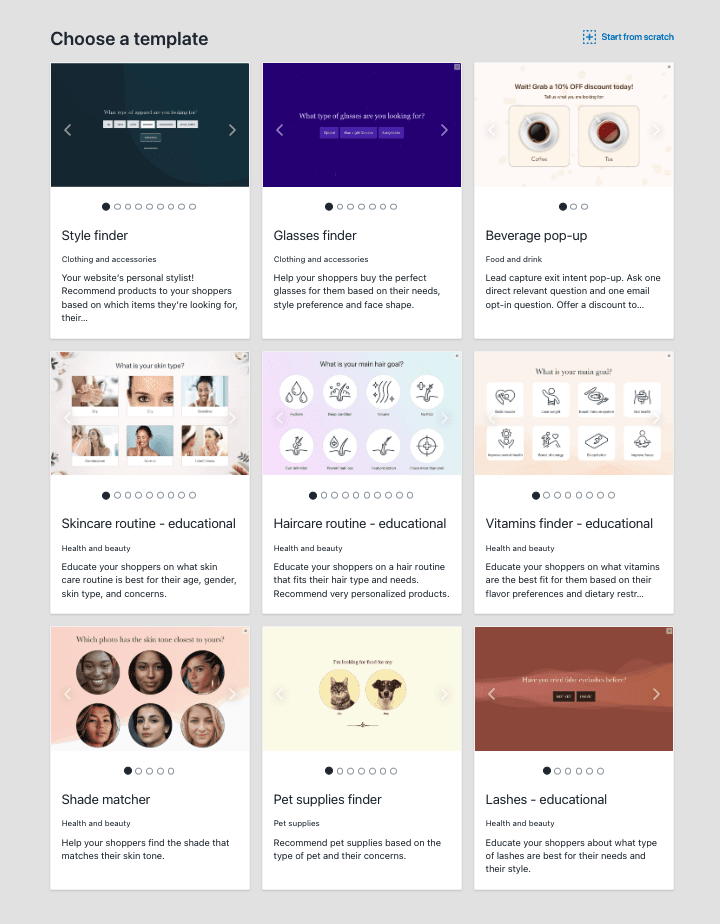 A Look Into Our Nine Brand New Templates
There are so many types industries, questions, goals, and intent that go behind a quiz—we could likely build thousands of templates, and we likely will one day. But to kick off our template library, we built nine of our most requested templates.
Before creating them, we audited our top performing quizzes so each template features all our learnings and tips for making a high-converting quiz.

And this is just the beginning!
If you would like to see a template we don't have right now, let us know on Twitter (@OctaneAI) and we will do our best to add it.
Every Template Includes Quiz Best Practices:
First question = easiest question
Each template starts with a simple first question. This first question is important because it usually experiences the highest drop-off rate. You want to capture the shopper's attention while keeping the question so simple that everyone can answer it!
5-10 steps
Most of our templates have between 5-10 steps. We recommend not presenting more than 10 pages to the shopper (this includes the questions, any explainer screen, and the results). The only exception is for conversational pop-ups which should be 2-3 steps.
Animated light backgrounds
Your quiz backgrounds should be beautiful, lightweight and not distracting. We recommend using abstract animated backgrounds svgs.
Animated icons



You can capture your shopper's attention with animated icons for answers!
Add an email capture question, and offer a discount for those who answer
All of our templates feature an email opt-in question. We recommend using discounts to incentivize people to give their emails. After, send your shoppers a personalized email with their quiz results!

Loading gifs
Add a loading gif before showing the results. Build anticipation and excitement!
Where Can I Find the Templates?
Press "New Quiz"

Choose a template

Once you like a template, press "Start with this template"

You will see the quiz editor prefilled

Edit what you want (or keep as is) and press Save!
How Can I Add My Products to a Template?
Press "New Quiz"

Choose a template

Once you like a template, press "Start with this template"

You will see the quiz editor prefilled

Pick which question & answer you think influences the results

Include or exclude products based on how the person answers the question

On Dynamic results page, select how many products you want to show and how would you like them sorted by

Save your new quiz!

If you need any help with creating a quiz from a template or have any other questions, please send an email to human@octane.ai or use the support icon to chat with our team!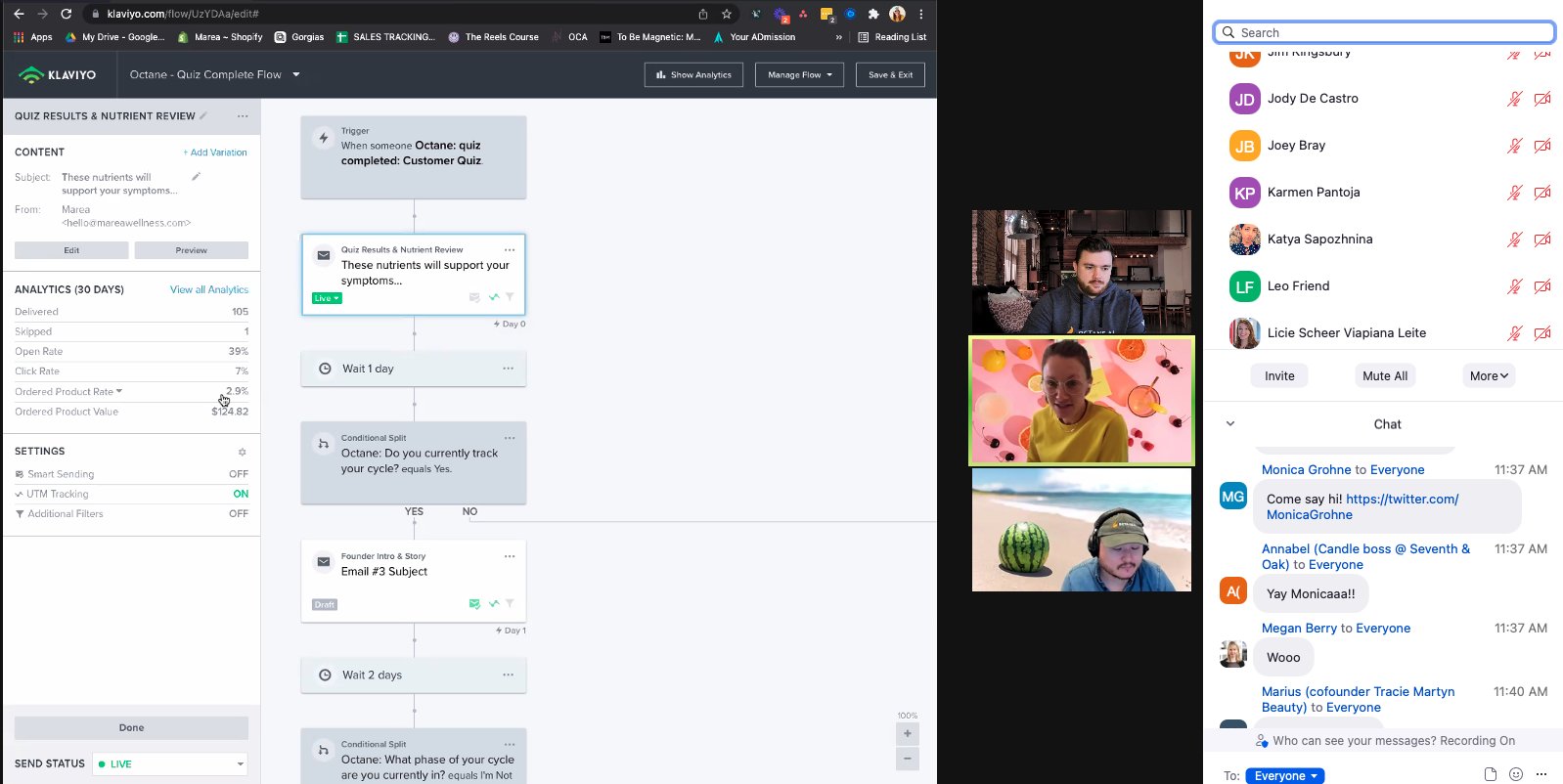 Join the Octane AI community
Join 10,000+ ecommerce operators who receive weekly tips on quizzes, zero-party data marketing, and increasing revenue with personalization.