Quizzes are becoming an invaluable tool for ecommerce stores looking to boost conversion rates.
Quizzes deliver proven results, with average conversion rates ranging from 7-25% for brands that use Octane AI quizzes. This significantly outpaces the ecommerce industry benchmark of 2-3%.
As an example, Naturewise experienced a 15% conversion rate from quiz takers to purchasing customers after implementing Octane AI quizzes.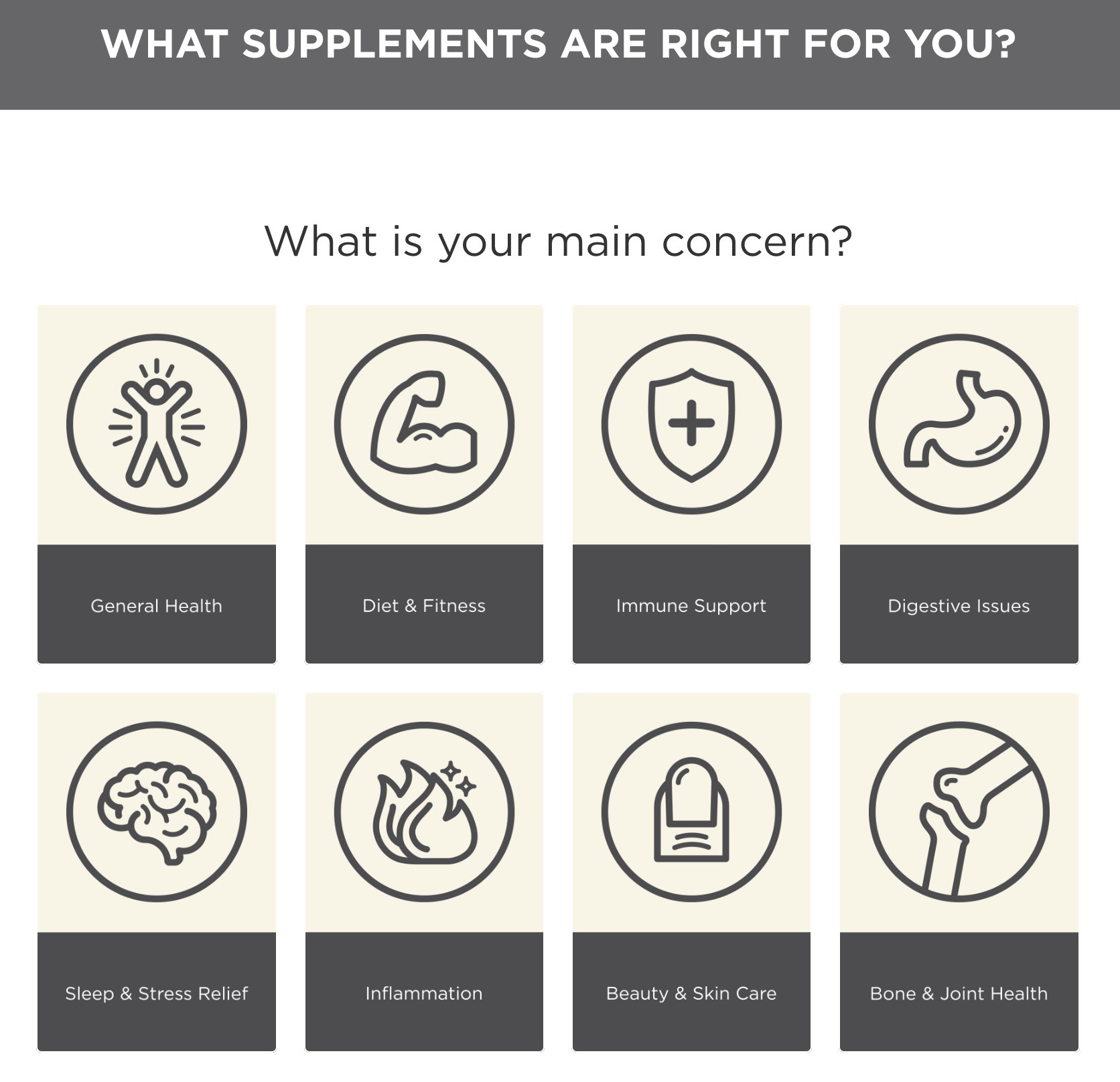 But creating an effective quiz that provides a personalized experience can be time consuming and challenging to build from scratch.
That's where Octane AI comes in!
Octane AI makes it simple for any Shopify merchant to create customized quizzes that engage visitors and provide product recommendations tailored to their needs. And at the same time, you are capturing leads (email and SMS), and perhaps most importantly, zero party data!
With powerful artificial intelligence capabilities and an intuitive drag-and-drop editor, you can build quizzes that convert in just a few minutes with Octane AI.
Let's get started with this step-by-step guide...
Getting Started with Octane AI
The first step to creating a quiz for your Shopify store is getting set up with Octane AI. Start your free 14 day trial here 😀
Once you have

Octane AI installed on your store

, you'll be taken right to the quiz editor dashboard in Octane AI. This is where you'll create and manage all your quizzes.
To start a new quiz, click the "New quiz" button on the left side.
You can choose to start from a template or from scratch. Templates provide a predefined structure and questions to save time.
4. Finally, select the quiz type - AI, dynamic, or custom. Each has different logic for generating results:
AI uses artificial intelligence to recommend products based on question responses.
Dynamic filters products using tags and collections matched to questions.
Custom allows full control over manually mapping questions to results.
The getting started process is quick and easy - you'll be ready to start building your quiz in no time! Next we'll cover how to structure your quiz and develop effective questions.
Here is a helpful quiz launch checklist to make sure that you have covered the whole process and including all the best features that make Octane AI the best quiz maker in the market.
How To Build an Effective Quiz
Once you've set up Octane AI, it's time to build out the structure and questions.
Thoughtful quiz design is key to driving engagement and conversions. After all, if it's a poor experience, you will not capture leads, and you could be wasting ad spend if you used paid ads to drive visitors to your quiz.
Here are some best practices to help you:
Structure the Quiz Flow
Organize your quiz into logical pages and sections. You can add pages for introductions, questions, results, and more.
Use page targeting settings to customize which visitors see each page. For example, hide result pages from those who haven't submitted an email.
Minimize the number of pages to avoid high drop-off rates. But include enough to collect important data.
Place key pages like opt-in forms near the end so visitors are invested before submitting info.
Craft Compelling Questions
Ask concise questions focused on understanding customer needs and preferences.
Present questions visually with images and clear answer choices when possible.
Balance product-related and personal questions. Personalize using data like names and locations.
Try different formats like multiple choice, select all, sliders, and text entry.
Limit required questions and make opt-out/NA options available to remove friction.
Use data and testing to optimize questions over time. Identify high-performance questions to emphasize.
Curating Engaging Content
Personalize by dynamically showing different text, images, or products based on user data.
Add relevant articles, videos, and other content to provide value beyond recommendations.
Feature UGC like reviews and social proof to increase trust and credibility.
Careful planning of your quiz structure and content will maximize engagement while capturing customer insights you can leverage across marketing channels. Put yourself in the visitor's shoes to craft an experience that resonates.
How To Customize the Quiz Design
Octane AI provides extensive options for tailoring the look and feel of your quizzes without any coding required. Take advantage of these powerful customization tools:
Edit Colors, Fonts, and Branding
Use the Design tab to select colors, fonts, and spacing that matches your brand style guide.
Upload your logo and brand images to maintain a consistent experience.
Leverage options like global font inheritance from your website for quicker branding.
Preview on mobile and desktop to ensure your branding translates across devices.
Enhance the Customer Experience
Insert custom CSS or HTML at any point to add unique elements like video or complex graphics.
Animate page transitions and button hovers for smooth navigation.
Enable auto-scroll to guide visitors through longer quiz pages seamlessly.
Add progress trackers so customers can track completion status.
Optimize for Conversions
Spotlight selected products, offer discounts, and cross-sell related items on results pages.
Adjust text size, colors, and font-weights to draw attention to key calls-to-action.
Remove unnecessary elements that distract from core conversion goals.
A/B Testing Options
Create multiple variations of your quiz to test different designs, content, and flows.
Use built-in analytics to identify the optimal version based on conversion rates.
Continuously refine pages and questions that underperform.
Customizing your quiz to match your brand and enhance the experience drives results.
How To Analyze Your Quiz Results
The key to creating high-performing, impactful quizzes is analyzing their performance and continuously optimizing based on insights. Octane AI provides robust analytics to help:
Review Core Metrics
Track completion rates to identify difficult questions causing drop-off.
Monitor average time spent to gauge engagement levels.
Check conversion rates on key calls-to-action.
Compare versions when A/B testing to determine a winner.
Export and Segment Data
Export raw data to Excel for additional analysis.
Filter and segment data to analyze specific user actions.
Integrate with email marketing platforms to track long-term impact on customer lifetime value.
Optimize Questions and Flow
Identify low-performing questions to eliminate or improve.
Shorten or rearrange flows that cause excessive drop-off.
Boost question clarity based on commonly skipped questions.
Enhance Result Relevance
Monitor product performance on results pages.
Refine the recommendation algorithm for your products.
Add new products/tags if recommendations are missing key items.
Regularly monitoring analytics allows you to gain customer insights that inform impactful optimization. Share results across teams to align on key learnings and drive continual improvement.
Take Your Quizzes to the Next Level with Octane AI
Creating customized, high converting quizzes may seem daunting, but this step-by-step guide has broken down the process using Octane AI's powerful quiz builder.
By planning an effective structure, developing engaging questions, customizing for your brand, and analyzing performance, you can build quizzes that delight customers and drive results.
The key is continuing to optimize your quizzes over time as you gather customer insights. Treat quiz building as an ongoing process, not a one-time project.
One great example is how Hunter & Gather Foods partnered with Octane AI to optimize their email marketing and gather zero-party data through a personalized quiz.
This strategy led to a 21.38% quiz conversion rate and a 258% increase in revenue from email flows. The case demonstrates Octane AI's efficacy in boosting both customer engagement and revenue through personalization and data-driven strategies.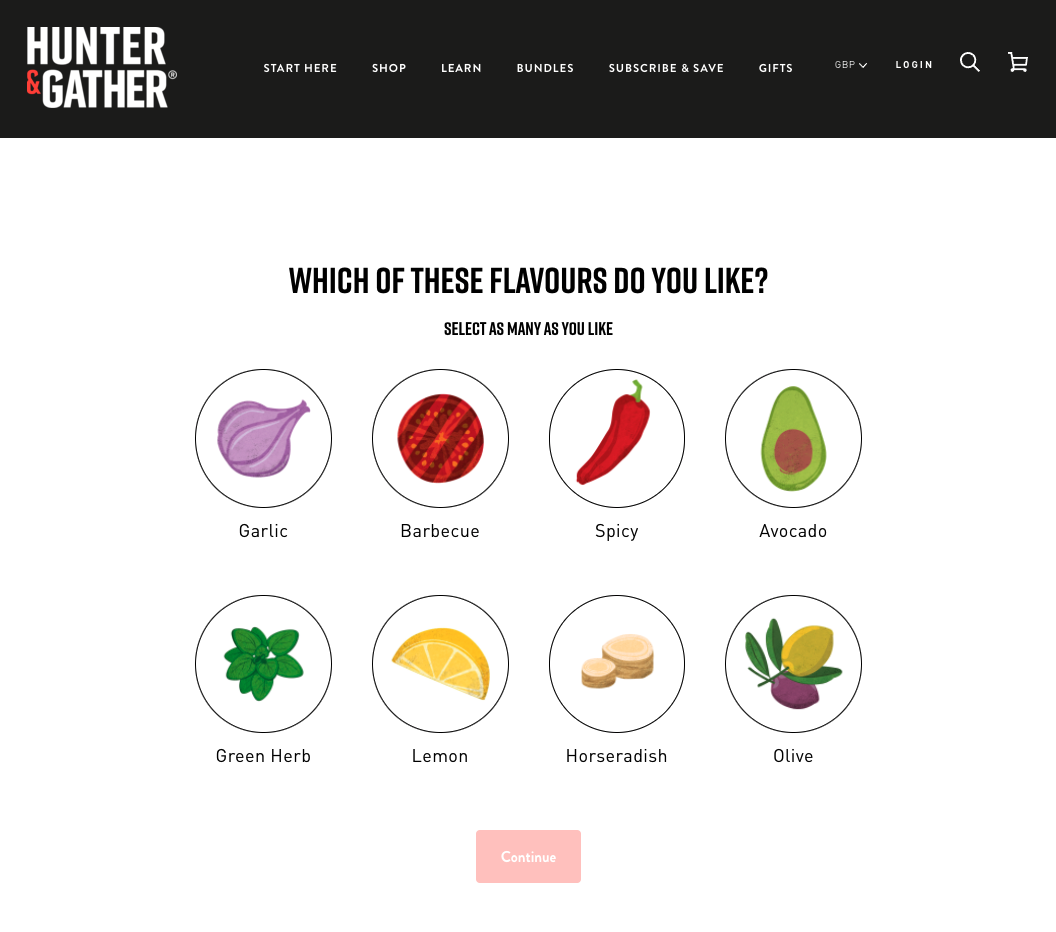 If you're ready to boost conversions and customer engagement with personalized quizzes, it's time to put Octane AI to work for your Shopify store.
Artificial intelligence, beautifully designed templates, and customization capabilities streamline quiz creation for merchants of any size. And detailed analytics empower you to refine your quizzes to maximize their impact.
See for yourself how Octane AI's powerful quiz builder can transform your customer engagement. Schedule a demo today to get started.