At the early age of twenty-three, Canadian-born Paige Harris knew she wanted to start a business.
So what did she do? For an entire year, Paige worked two jobs and saved up enough money to fund her first brand, a line of makeup brushes called Loud Makeup.
After steadily growing Loud Makeup for four years, she retired the brand to make way for her new swimwear company with co-founder and childhood friend Alex Bennett.
"Launching the second brand was faster because I'd been through the entire process. It wasn't easier, but it was less nerve-wracking."
– Paige Harris
While Paige's first brand was a testament to her love for makeup and her drive to become an entrepreneur, with her second brand she wanted to dive a little deeper (pun very much intended).
In 2018, she and Alex started brainstorming up an apparel line. They both led active lifestyles and wanted the industry they chose to reflect that. After noticing a severe lack of quality swimwear brands in the Canadian market, Paige and Alex decided to start a swimwear company.
In 2019, LAC Swim was launched (LAC meaning lake in French—how cute!)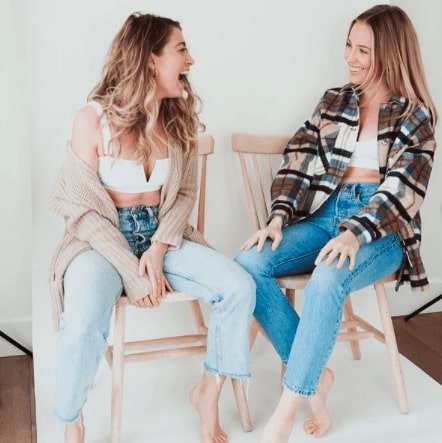 Source: Instagram
I spoke with Paige about the highs and lows of running LAC Swim while working full-time, including what she's learned the second time around, the Shopify tools she's found most valuable and her advice for those interested in building their own ecommerce brands.
Your biggest sacrifice will be time
The first thing Paige told me about her experience running a brand is just how much time it requires. The all-consuming nature of founding a brand is often glossed over or ignored in conversation, but in reality, building a brand demands massive sacrifices, particularly in the time department.
"When starting a brand you're going to have to make sacrifices. You need to be extremely good at time management and use tools to help you manage your time. For me, I have to time block my whole calendar."
– Paige Harris
As an entirely bootstrapped company, Paige and Alex do everything themselves from holding inventory to handling shipping to marketing and customer service operations. It's a hell of a lot of work, and if you're thinking of bootstrapping your own company it's good to be prepared for the amount of time it will require.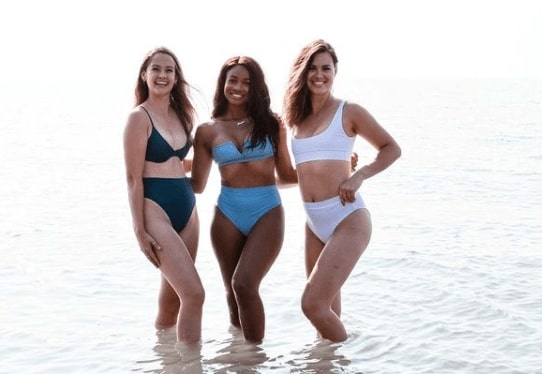 Source: Instagram
---
P.S., Want more tips and tricks from brand founders and marketers? We have a bundle with 6 videos, 8 guides, checklists and more featuring advice from 15 ecommerce experts. Get the full bundle for free.
---
Bigger is not always better
Another common misconception Paige and I talked about is that building a brand is a get-rich-quick scheme.
On the contrary, Paige laughed, it's the polar opposite.
If you want to get rich slow (not to mention time block your entire calendar), then you might want to start a brand.
Deciding to keep LAC Swim small, Paige said, was half choice and half circumstance. Sustainability was important to both her and Alex, which meant small-batch manufacturing.
But launching an apparel company is expensive, so keeping their inventory small was also a good way to cut costs.
"Alex and I are aligned on growing a brand at our own pace and not focusing on how to become the biggest."
– Paige Harris
With LAC Swim, Paige has specific goals that don't include becoming the biggest swimwear brand in the world.
Rather than focusing on growth for growth's sake, Paige and Alex center their brand on small-batch quality product, ethical manufacturing and sustainable scaling.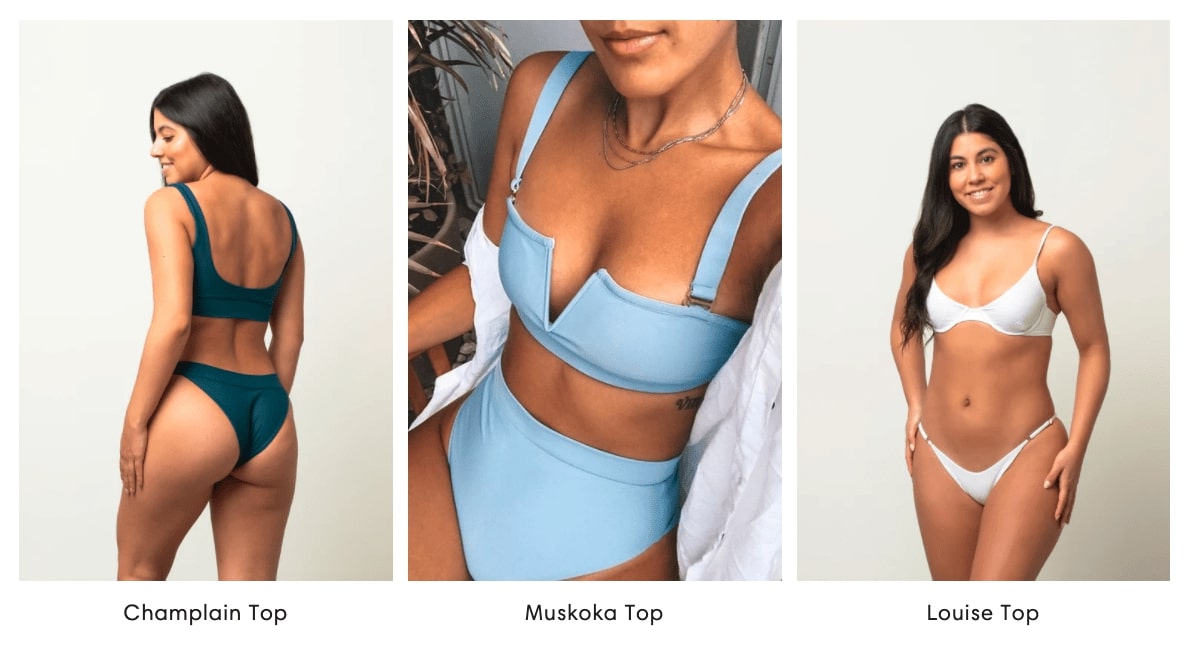 Source: LAC Swim
Tool stack essentials
One huge difference in starting a brand today versus when Paige founded her first one is the amount of resources available for merchants.
Today there are nearly 6,000 apps to pick from on Shopify—all claiming to boost sales.
Sometimes too much choice is overwhelming, and Paige recommends being quite selective with the tools you pick early on, selecting them based on whether they provide clear ROI (return on investment), act as a time-saver or improve your customer service.
"I recommend keeping your tool stack lean when you start out. Each tool should solve a specific pain point."
– Paige Harris
The most important tool, Paige told me, is your ESP (email service platform). She's tried out several, transitioning from Mailchimp to Omnisend to Klaviyo, which she can't hype up enough.
Secondly, she said, get a social media scheduling tool up and running; LAC uses the app Later.
And thirdly, she recommends Shogun, a page-building app that helps you build pages on your Shopify site.
The list goes on and on–for operations she loves Google Workspace and to improve the customer experience she uses Kiwi for product page sizing charts.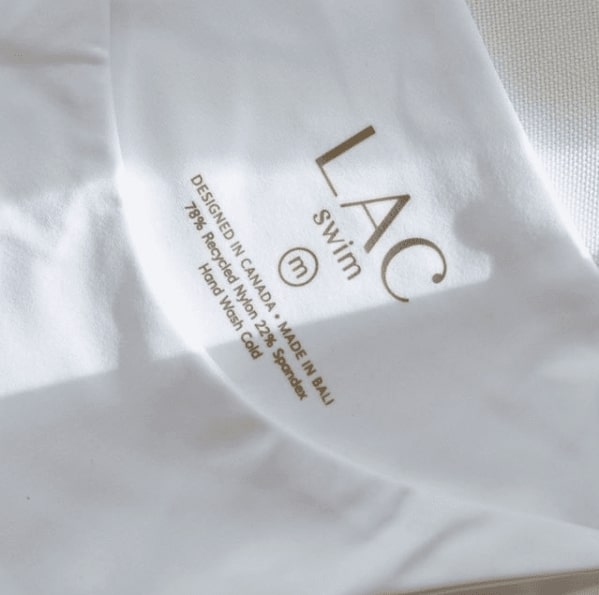 Source: Instagram
Product over branding
The dark underbelly of the number of resources available to people interested in starting a brand of their own is that the product is often lost in the excitement of branding.
But, Paige emphasized, the product needs to be figured out before anything else. If you don't have a good product, you won't get very far.
"The idea needs to come before the brand. Figure out what you're passionate about...something you want to commit to long term. If you genuinely care about putting out a good product it's going to be a long process."
– Paige Harris
Between Paige and Alex, LAC Swim took a year of planning to get off the ground: first came the idea, then the research, then the samples from manufacturers, then the customer profile and then the site and subsequent branding.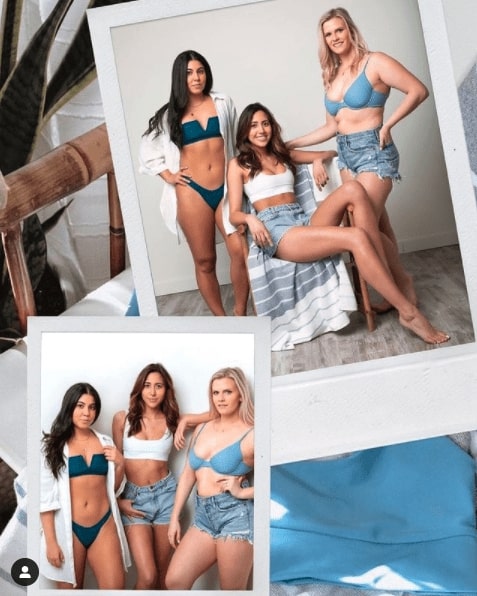 Source: Instagram
Overestimation is key
When asked what her biggest piece of advice is for those launching a brand, Paige said "Overestimate everything." That means your budget, your launch process and the time you will need to dedicate to work once your brand is out in the world.
Budget is the number one thing to overestimate, including how much it'll cost to manufacture your product, run your operation, acquire your tool stack, create packaging and design branding. Also, make sure you know how much runway you can afford if you don't have immediate sales.
"It's not that launching a brand is particularly difficult, it's just extremely time-consuming and there are so many steps that go into it. If you break it down into manageable steps then it becomes easier to digest. Set a timeline that's realistic for you, have fun and enjoy the process."
– Paige Harris
Don't forget to overestimate your launch process too, because it's going to take time. And that's okay, it should!
Often, people feel an extreme sense of urgency when launching a brand, but it's important to give yourself the amount of time you need to put out a quality product.
The lesson? Making decisions too quickly can lead to costly mistakes.
A couple of apps Paige mentioned to help organize the launch process are Notion and Airtable. These apps help break down tasks into actionable steps, making the very overwhelming process of building a brand feel more organized and manageable.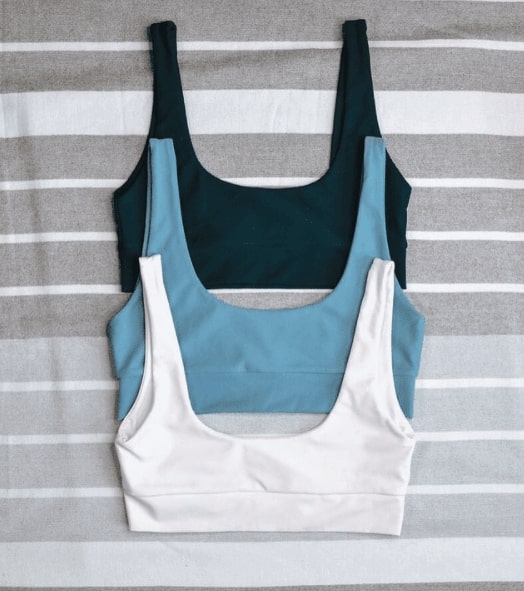 Source: Instagram
Key takeaways for people ready to start their own Shopify brand
Launching a brand on Shopify, while easier than it was ten years ago, is still a massive undertaking.
Paige, having been through it twice now, provided five of her most excellent tips to help guide new founders through the process.
Building a brand requires a lot of sacrifice, and usually, that sacrifice is time.
If you're going to start a brand, you need to be good at time management. Along with running her brand, Paige works full-time at Enzuzu, so she is strapped for time 24/7. If you have the financial flexibility to focus entirely on your brand rather than working on it alongside another job, she suggests doing so. But regardless of whether you're working another job simultaneously, building a brand is time-consuming work. Especially in the beginning stages, you'll often have to say no to plans, and friends and family might not understand why.
Growing a brand at your own pace is okay.
There's a common misconception that everyone who starts a brand wants to grow it as big as they can, but that's not always the case. While Paige wants LAC Swim to be successful, her goals for the company don't involve it being the next big thing. Instead, she focuses on sustainable fashion, ethical manufacturing and keeping a healthy work-life balance.
Carefully and strategically build your tool stack up in Shopify.
If you're thinking about starting a brand, now is the time, because the resources Shopify provides to merchants are endless. There are so many tools to choose from and each one you choose should be to fulfill a specific purpose.
Paige suggests starting out lean, and picking tools based on whether they provide clear ROI, act as a huge time saver or improve the customer experience.
Before you go all-in on the site and the branding of your brand, make sure you have a good, quality product.
This requires testing your product-market-fit. Starting your brand out small is a smart way to set yourself up to respond relatively quickly to feedback and keep your costs low while you're at it. Because it's so easy to start a brand nowadays, people can become overly focused on branding and forget about the product.
While good branding can help sell a product, the only way to get repeat customers is if the product is quality. The product always needs to come first.
When it comes to launching your brand, overestimate everything.
Specifically, overestimate your budget and how long your launch process will take. And allow yourself to take your time. When you're ready to launch it can feel urgent. It can feel like you need to get your product out there as fast as possible. But there will always be competition no matter when you launch, so you might as well take the time you need to make the best decisions for your brand.
About this show
Hosted by Tina Donati and Katie Krische, Gen-Z DTC is hosted on Clubhouse within Commerce Club. We have super casual, low-key convos about marketing or DTC with the operators, agencies and managers. We talk about content, newsletters, community, social media and more, providing tips from the ground level on how to market a brand and how to reach your Gen-Z audience. Sign up for our newsletter to get tips from real brands in your inbox.