A brand community is built from discovering like-minded individuals and helping them connect with each other through a common mission.
But how can these communities help you foster long-lasting customer relationships?
To find out, we spoke with three experts about the art of brand and community building: Eric Bandholz of men's grooming company Beardbrand, Marius Morariu of skincare brand Tracie Martyn and Josh Snow of oral care company Snow.
We heard from these founders on all aspects of community, including what the word means to them and how they've integrated it into the very core of their brands.
I'll dive into what they discussed, but to start this off, let's introduce each brand.
Beardbrand: Beardbrand, founded by Eric, is centered on building community around men with beards, making quality beard and skincare products for men to invest in and feel good about themselves. Beardbrand was primarily grown through organic content on their YouTube channel, where they've recently hit 1.7 million subscribers.

Tracie Martyn: Celebrity facialist Tracie Martyn and holistic nutritionist Marius founded Tracie Martyn as a skincare brand centered on the idea that skincare can be both clean and effective.

Snow: CEO and founder Josh made it his mission to make oral care cool with brand Snow. The majority of Snow's products are based on patent-pending teeth-whitening technology developed by Josh and his team over several years.
P.S., Want access to an hour-long video discussion we had about community with Beardbrand, Tracie Martyn and Snow? We've included it in an ecom strategy bundle with 6 videos and 8 guides. Get yours for free!
Defining our terms: what does community mean?
Community is a big buzzword in the marketing world, and maybe partially because of that, it means something different to every person.
While these three founders apply the concept of community to their businesses in different ways, there are commonalities in how they talk about it.
The most obvious connection was the extent to which each founder emphasized prioritizing their customers, always putting effort into making them feel special, valued and heard.
Snow's take on community
For Snow, that means putting their customers first in everything they do, monitoring comments on socials and being responsive to customer questions.
Josh personally called the first thousand customers on his phone and thanked them for their support. By adding that personal touch, Josh cultivated a relationship with all of those people, and many of them ended up becoming beta testers for product samplers.
According to Josh, you're never too small of a brand to start talking to your customers.
Source: Snow
Beardbrand's take on community
Beardbrand fosters community through their mission of making men awesome.
Eric described Bearbrand's understanding of community as like-minded individuals coming together and connecting with a common goal of investing in themselves and their self-care. While Beardbrand will sometimes respond to customers directly on YouTube or their socials, they also promote community-building within the customer base itself.
Source: Beardbrand
Eric has very intentionally built a brand based on a group of people (men with beards) he realized needed a community in order to feel free to be themselves.
Community to Beardbrand means being a part of a collective movement where customers are encouraged to engage with one another.
Tracie Martyn's take on community
Tracie Martyn is the only one of the three with a brick-and-mortar shop, which is where Marius had the opportunity to begin meeting his customers and celebrity clients in person. He sees community as an engaged audience, people who are actively giving the brand feedback rather than just receiving a product and moving on.
Source: Tracie Martyn
Balancing feedback and vision: mining value
Eric, Josh and Marius all think about community in a reciprocal, give-and-take fashion, each considering customer feedback valuable and inherent in informing the decisions they make surrounding future products.
While Beardbrand does ask loyal customers for feedback, Eric also pointed out that there's a balance to be struck in that process. His customers' feedback is incredibly helpful, but he also believes people often don't know what they want, so it's up to the founder to carry the brand's vision to fruition.
Marius agreed, saying he thinks it has to be a dialogue between company and client. Co-creation is important to him, so finding the right balance between listening to the customer and maintaining a unique brand is important.
Tracie Martyn practices this notion well by including a Facebook Messenger widget on their site where they can have back and forth conversations with customers using AI technology.
Source: Tracie Martyn
Josh had a similar viewpoint, saying, "Learning how to mine value from that engaged audience without overdoing it is what we're figuring out right now as a maturing company." Using segmented lists based on customer behavior has been a major strategy of Snow's in further enhancing their relationships with specific groups of customers as well as targeting them effectively.
Creating community: where to start?
Developing a community of ambassadors is something a lot of brands are doing these days.
Beardbrand has an especially unique situation, having developed a paid community membership program on their own forum called The Alliance. By either paying $90, spending $150 on products or placing three orders you can get lifetime access to this community.
Source: Beardbrand


With this community, Beardbrand helps connections between members flourish by giving them a space where they're free to be vulnerable. Additionally, they use this platform to create live events to foster even more conversations as well as send members product prototypes for feedback.
Snow and Tracie Martyn don't have private pay-to-join communities, but they do have ambassador programs, and their customers are always encouraged to share and post about the brands on socials.
Source: Instagram


Snow reposts customers' tagged Instagram stories, saving those customers so they can delight them later by sending samples and free products, and Tracie Martyn often asks their customers for the right to use the content they've posted for their ads (an example of utilizing user-generated content).
All three companies reward their customers for engaging with them with some form of positive reinforcement, whether that be a direct reply in the comment section on YouTube, a response to a DM on Instagram or a surprise package of free products.
In this way, these brands show they're not only paying attention to their customers, but they're also thankful for them.
Community is an interactive relationship between brand and consumer
Where community is concerned for Beardbrand, Snow and Tracie Martyn, it comes down to the symbiotic relationship each brand has with its customers. Although what that specifically looks like differs across the board for these brands, the commonality is in valuing that authentic human element.
The rather cliché but extremely true notion of doing what you love and following your gut rings true here. For example, where Josh likes to get on the phone with customers, Eric likes to get on Twitter and Marius likes to meet clients in person. All are excellent ways to engage with customers and community members that feel comfortable and natural to the individual founders.
A final quote from Marius says it all: "It's about relationships all along. If you lose the love and don't focus on community then you'll just have a brand based on ad spend…you'll be missing that authenticity."
If you're curious to hear more advice and wise words from these founders, check out the fully fleshed-out guide and accompanying video in our DTC strategy bundle.

Tina Donati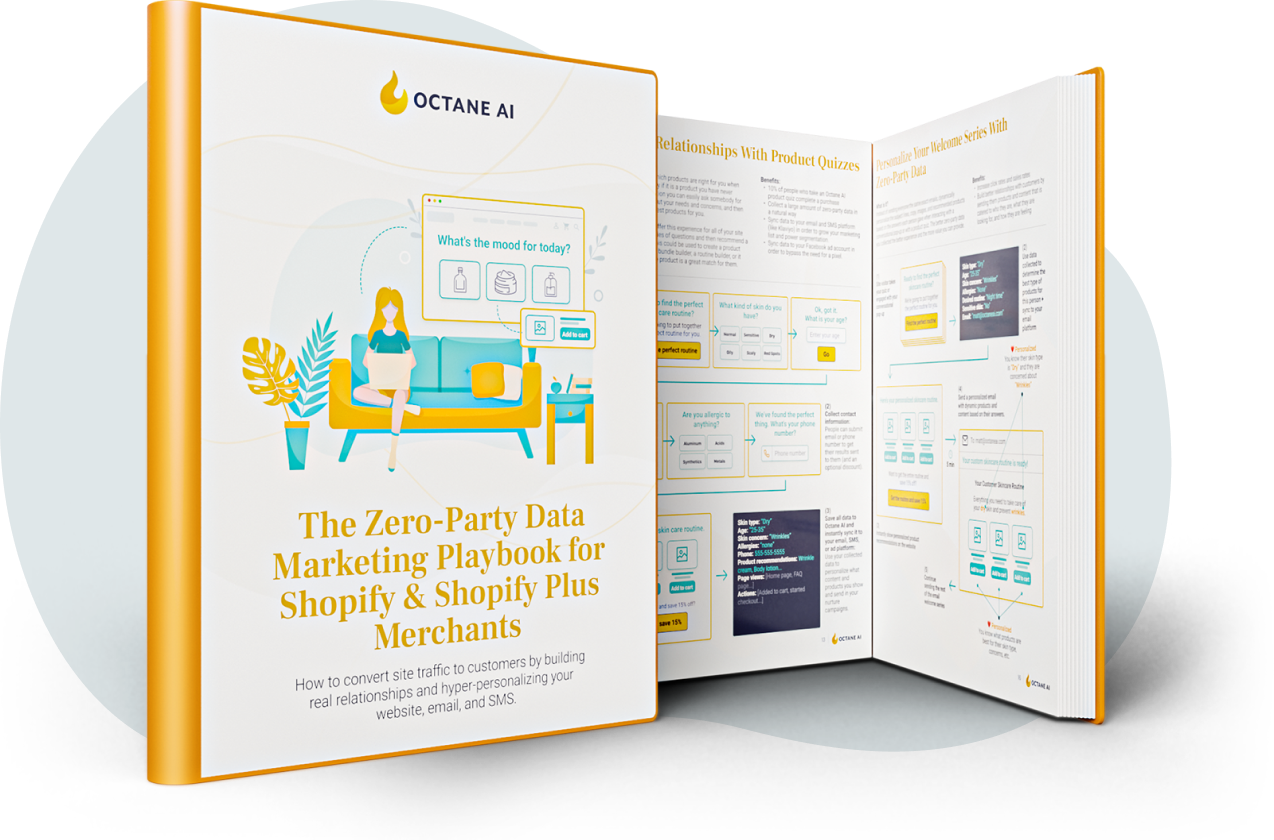 How Much Revenue Are You Missing Out On Because Your Marketing Isn't Personalized?
Fast-growing DTC brands implementing this playbook, and personalizing the customer journey with zero-party data, have connected with 16x more customers on email and SMS, seen 6x sales conversions, and increased revenue by over 50%.