NatureWise is an ecommerce supplement company focused on creating well-being from the inside out. They believe in working with nature, not against it. Naturewise only uses the highest quality raw materials and obtains its ingredients from certified organic and sustainable sources whenever possible.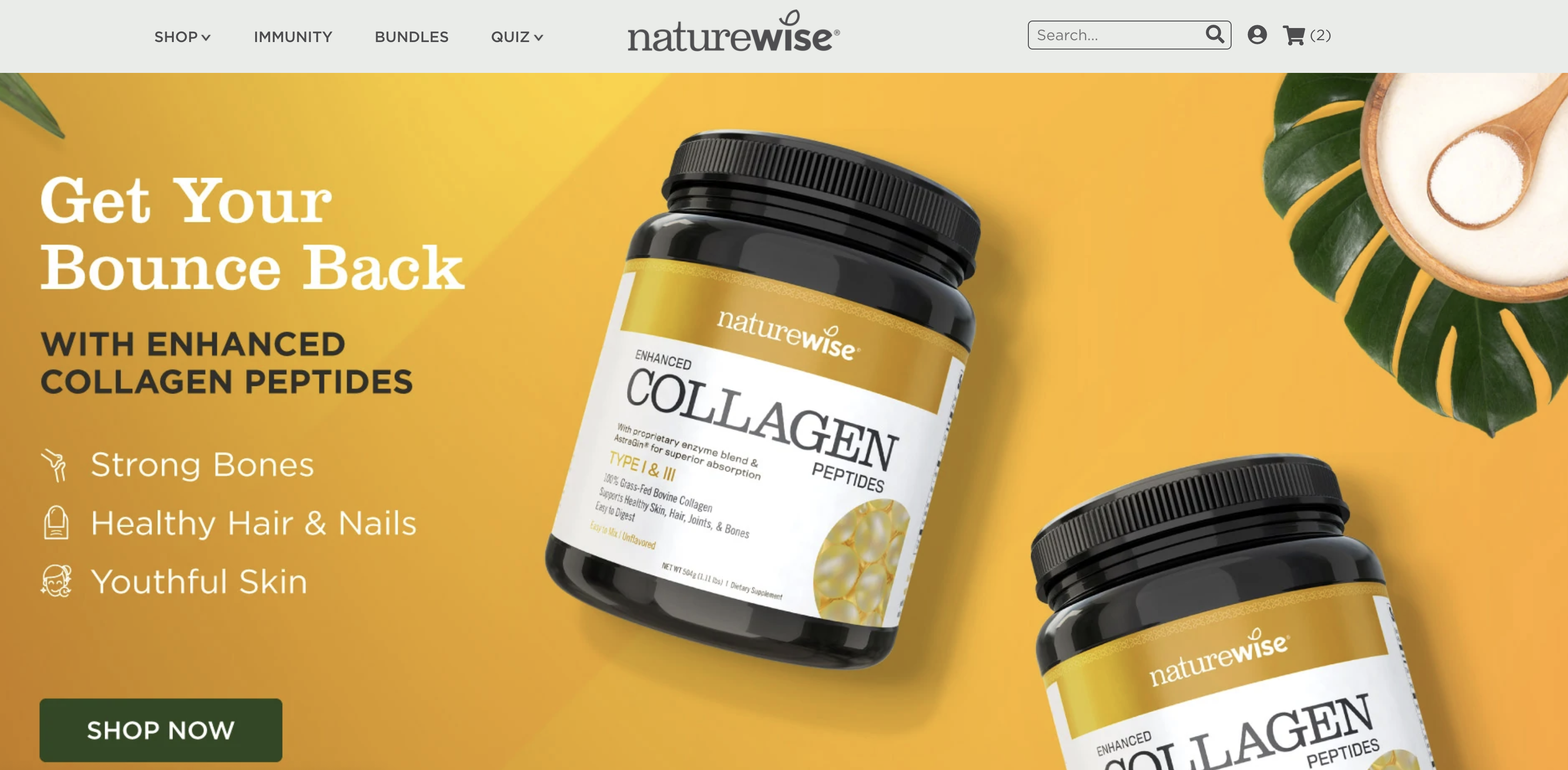 The Challenge: Personalize Ecommerce and Build Trust
NatureWise's main pain point was trying to make a more personalized experience for their customers while creating trustworthiness around the brand, a challenge and necessity to any brand in the supplement industry.
With so many supplement offerings out there, it can be overwhelming for consumers to know what will help them achieve their health goals. NatureWise wanted to take the guesswork out of supplement shopping and they asked if CJC Marketing, an agency specializing in growing ecommerce brands in the natural products industry, could help. Right away CJC Marketing knew a quiz would be the answer.
The Solution: Use a Quiz to Stop Guessing and Start Asking
Naturewise's quiz collects customers' preferences and pain points, gauges their health goals, and recommends the right products according to their responses.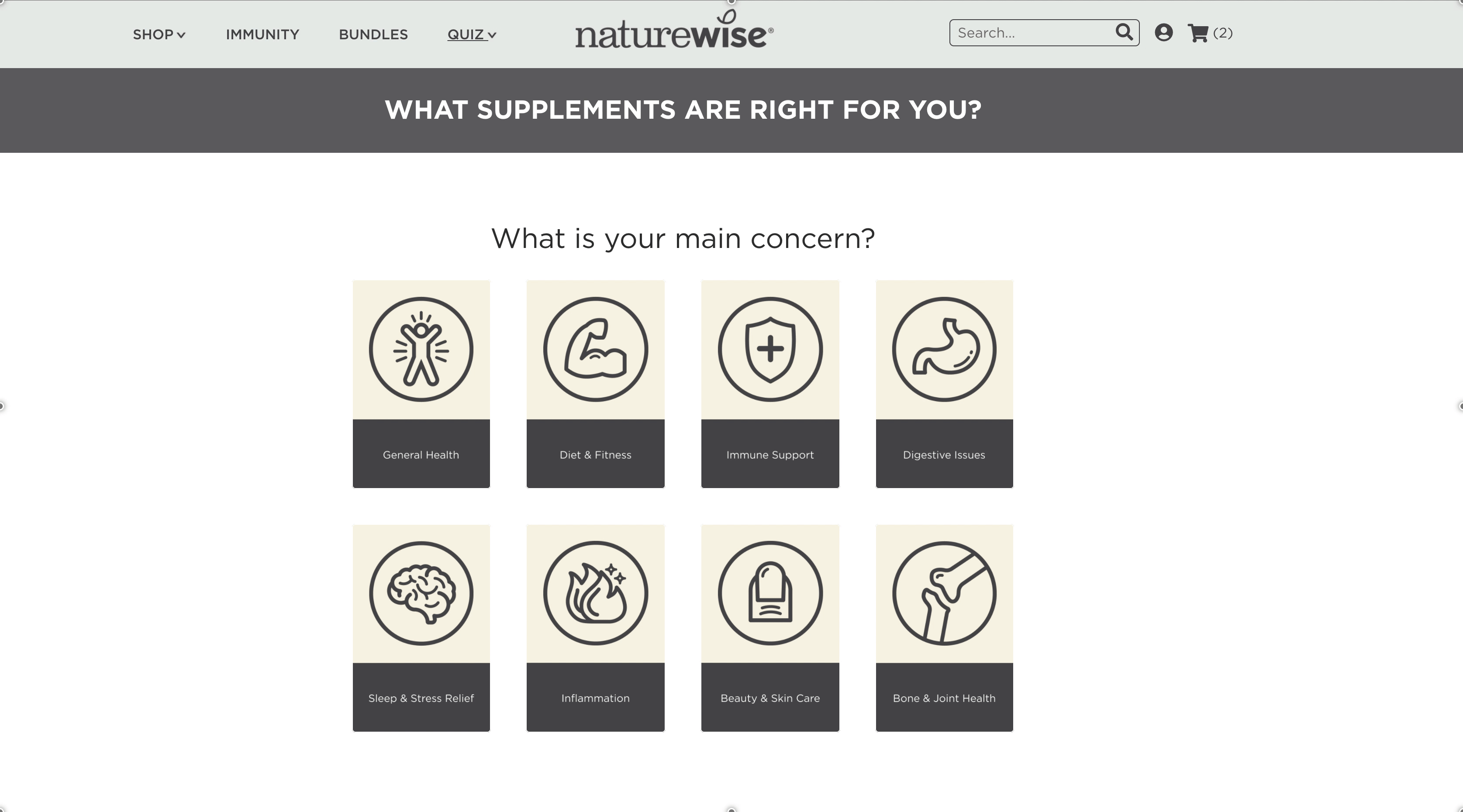 The benefit of a quiz is clear for consumers:
1, Their data is being collected in a clean, ethical and upfront way.
2. They receive accurate product recommendations that match their pain points and needs, with no need for ceaseless browsing.
3. They'll receive personalized conversations and offers that are actually of interest to them.
But consumers are not the only ones to benefit from a better customer experience. By investing in ecommerce personalization, NatureWise was able to lift its total revenue by 15%.
"The biggest surprise in using Octane AI was how many people purchased after completing the quiz. There was a 25% conversion rate from people who have completed the quiz."

- Melanie Cooper, Owner of CJC Marketing
Integrations: The 🔑 to Unlocking the Full Power of Zero-Party Data
One of the reasons NatureWise and CJC Marketing choose to work with Octane AI was its integrations, particularly: Recharge and Klaviyo.
Using the Octane AI + Recharge integration, NatureWise is able to create an easy path for consumers to find their products through the quiz, add them to cart and then choose a subscription option. Take a look at the integration in action: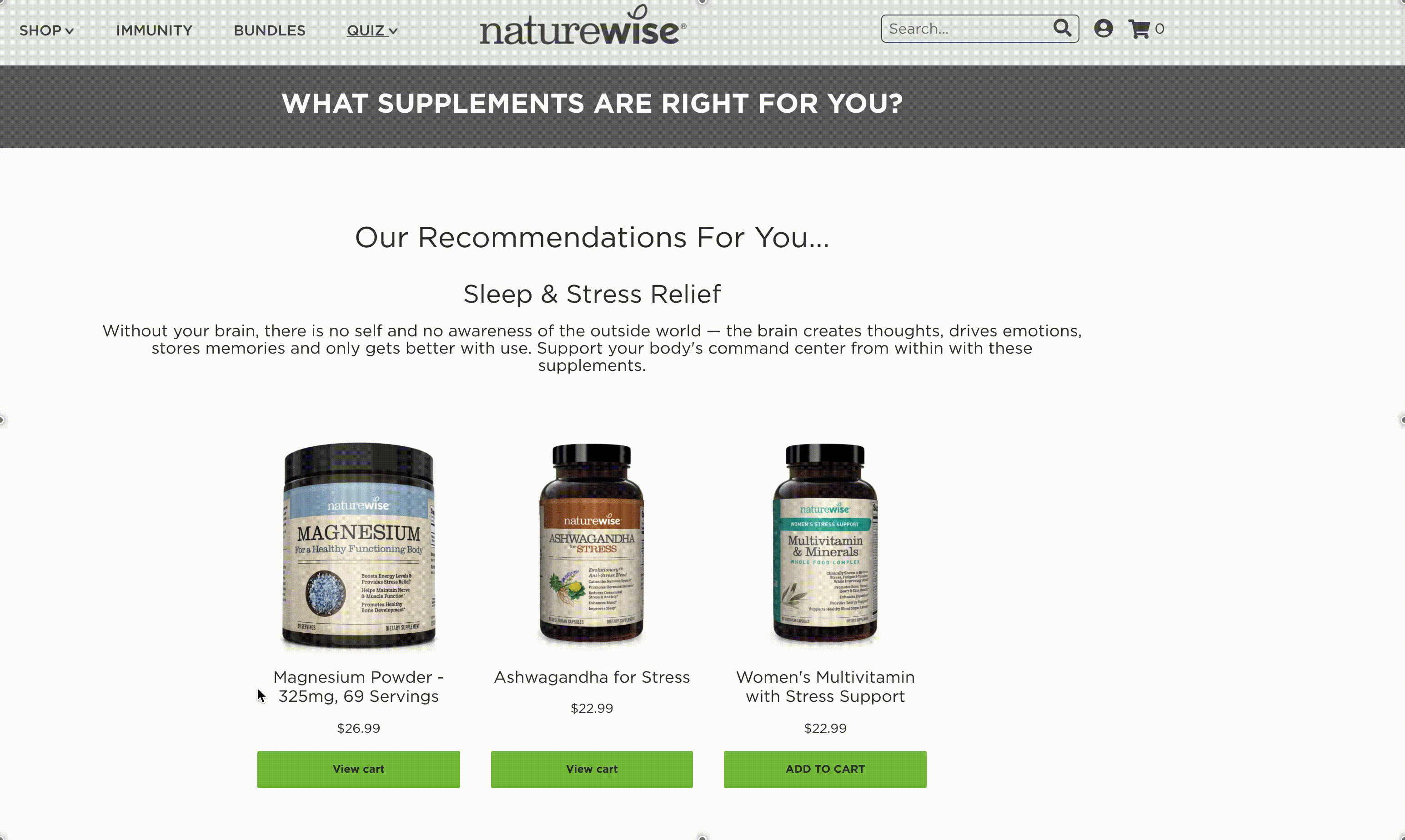 With the Octane AI + Klaviyo integration, all the zero-party data collected through the quiz is immediately synced to Klaviyo once a customer completes the quiz. CJC Marketing uses this data to build flows and campaigns with personalized offers, product recommendations and content tailored to each customer.
Check out this personalized flow that has a 63% open rate, 13% click rate, and 3.3% placed orders: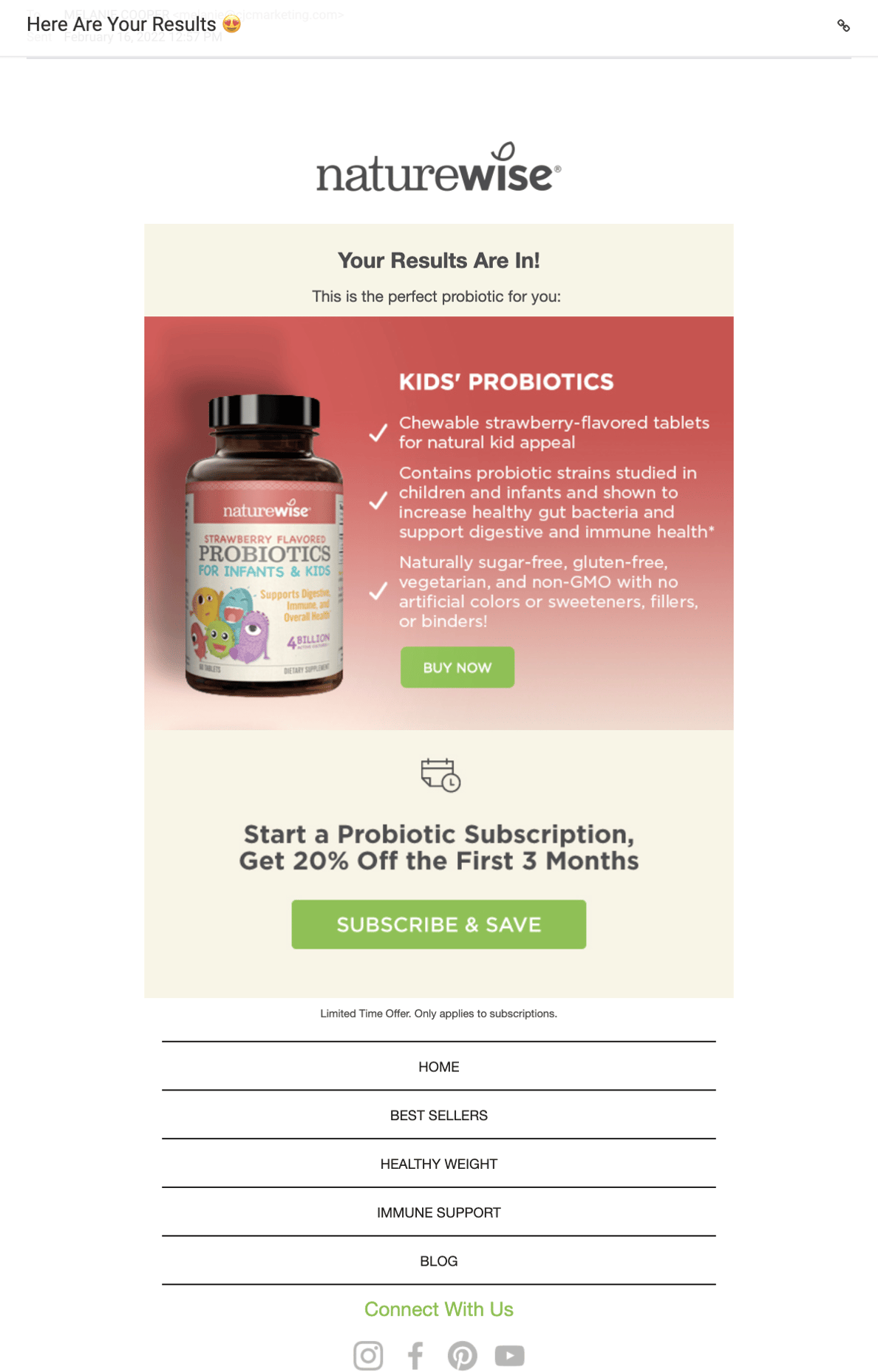 "The quiz really took the guesswork away from the customer and helped them find the right supplements. We are also able to use the zero-party data collected through the quiz in Klaviyo to send follow-up emails around products and concerns that customers are interested in. There is lot of opportunity with NatureWise to use the zero-party data to create more tailored email flows and campaigns. Since we now have a better idea of what customers want, this data can also be used for creating supplement bundles of synergistic products that meet customers' needs."

- Melanie Cooper, Owner of CJC Marketing
If you want a deep dive on zero-party data, you can also check out our zero-party data marketing playbook.
Results
Over the past 6 months, NatureWise started to gain traction and reap the rewards with it's zero-party data strategy:
- 30,000 zero-party data points were collected with the quiz and conversational pop-up
- $82,000 made with Octane AI quizzes and conversational pop-ups
- 15% lift in total revenue
- 81.27% quiz completion rate (four out of five customers who start the quiz, complete it).
- 25% quiz conversion rate (1 in 4 customers who take the quiz makes a purchase).