WEN by Chaz Dean is a holistic hair and skin care brand that nourishes the body with natural oils and extracts. Does the name ring a bell?

You probably know Chaz Dean as a celebrity hairstylist and the king of QVC. His brand spans over 700 products and sold well over 200 million bottles in the last ten years, making it one of the largest brands to ever appear on QVC.

But Chaz realized that putting all his chips into a single channel can be extremely risky.

So he decided to own the customer experience and put the brand's success into his own hands.

He created a his own Shopify store and partnered with the full-service ecommerce agency Trellis.


Their Challenge: Open a New Channel and Make It Worthwhile
Trellis teamed up with Chaz Dean to create their Shopify Plus store with a beautiful UI and conversion optimization strategy while enhancing the overall user experience.

And that experience needed to resonate online as it does in Chaz's highly acclaimed salons — which means personalization and product recommendations!

Trellis knew that Chaz Dean needed a consultative and curated experience for potential customers to pick the right hair and skin products that meet their unique needs.

That's where Octane AI's product recommendation quiz came in.
The Solution: Guide Shoppers to a Curated Experience That is Delightful AND Converts
Chaz Dean routes site visitors to their quiz from the moment they land in the store. The brand uses the quiz as the main CTA in the website hero section, along with a "perfect match" option in the nav bar.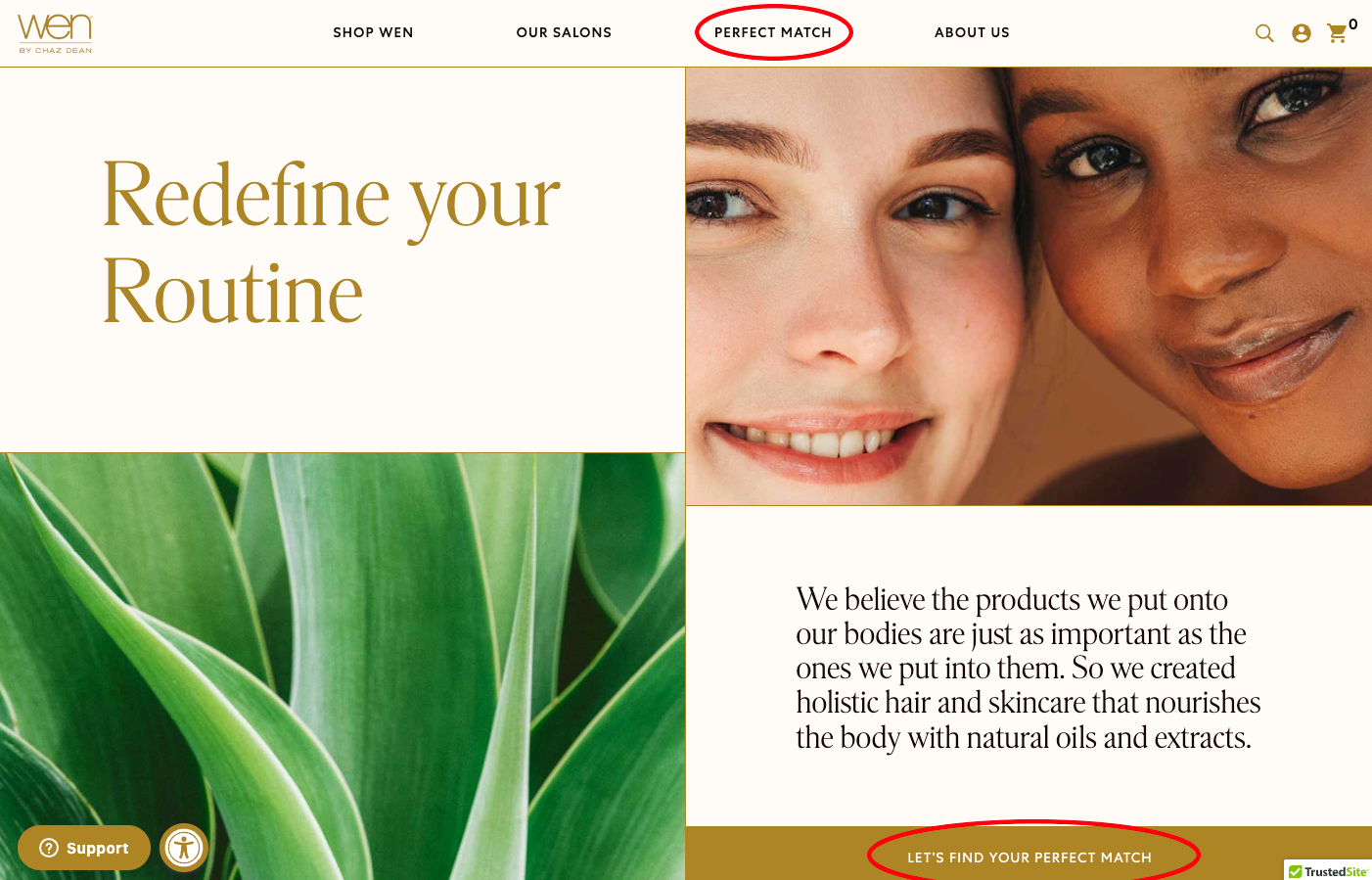 If you're wondering why route site visitors to the quiz?, here's why:
Instead of browsing through a big product catalog, shoppers are given 1-4 product recommendations that best match their concerns which increases conversion rates.
Chaz Dean collects clean customer data (aka zero-party data) and uses it to inform business decisions and personalization.
Chaz Dean asks shoppers to opt-in to email at the end of the quiz. So even if that shopper doesn't convert right away, Chaz can continue to communicate with them via an owned channel.
The AOV for a customer that takes the quiz is 21% higher than for customers who don't.
With an 85% completion rate, Chaz Dean's quiz asks customers a series of questions. The first question "Are you looking for hair care, skin care, or both?" influences the pathway of the quiz.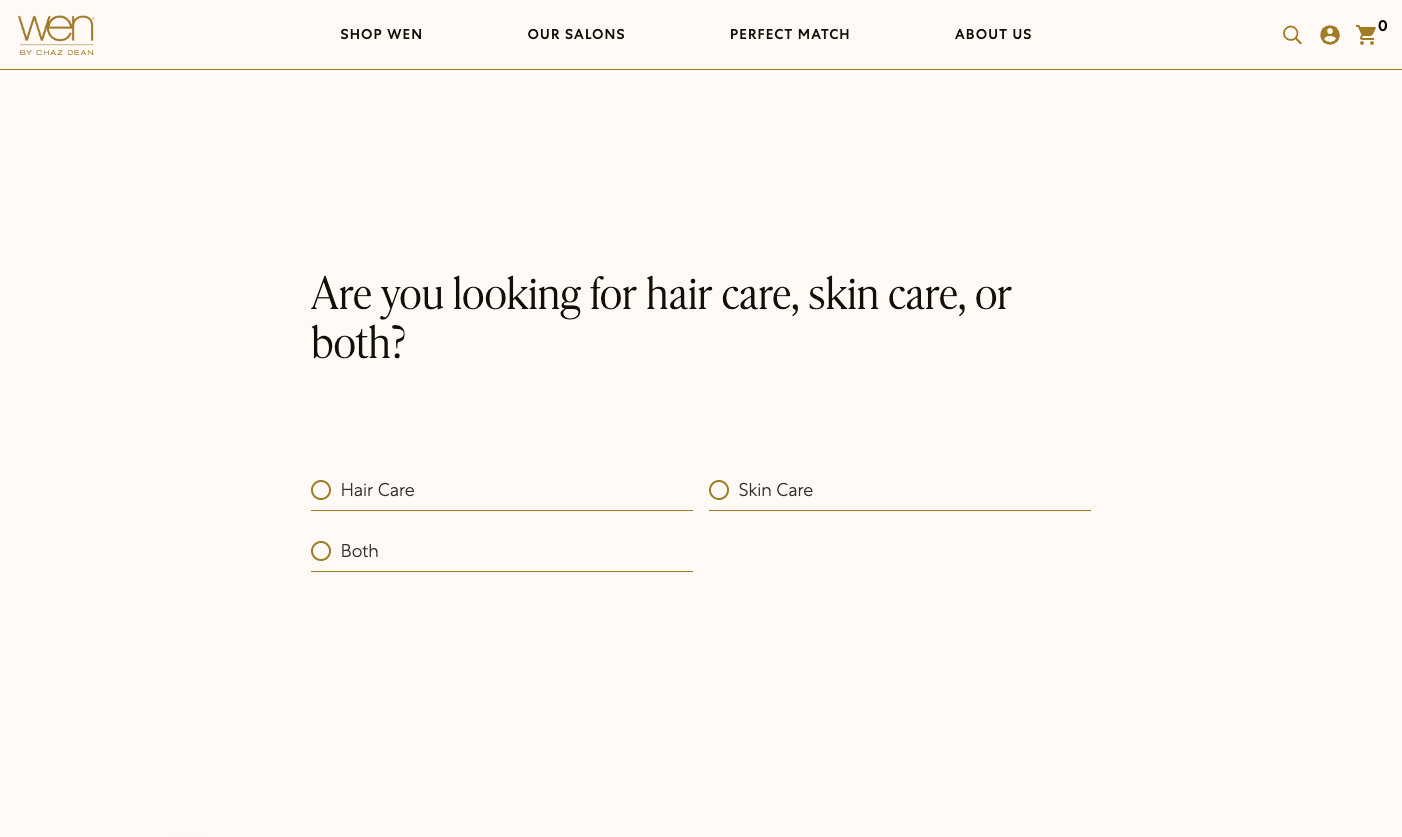 Imagine the customer answered "hair care." The next set of questions would revolve around their hair needs:
My hair type is:
My hair texture is:
My ideal hair is:
My primary hair concern is:
How much of your scalp do you see through your hair?
How often do you cleanse?
My scalp is:
What is your typical styling routine?
And here's a sample results page for a customer with fine hair type and a thinning concern: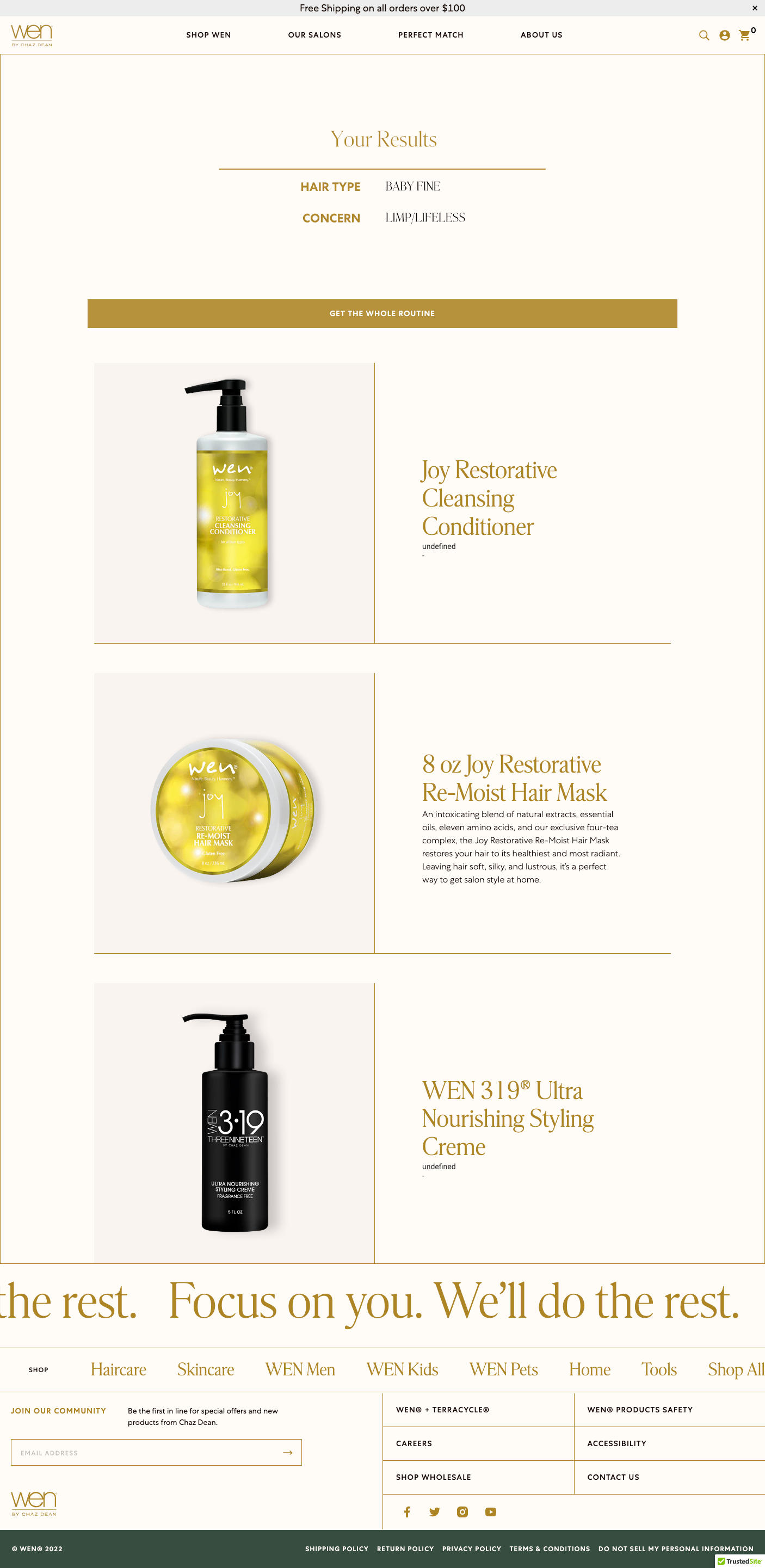 As you've seen, one product recommendation quiz can help your Shopify brand:
- Provide a better shopping experience
- Collect zero-party data and email/SMS opt-ins
- Increase conversion rates and AOV

And it's not just that.

You can use the quiz as a lander for your ads and increase your ROAS.

You can personalize your email and SMS marketing by syncing quiz data to Klaviyo.

You can inform your product roadmap and your content strategy based on quiz data.

If that sounds like something you want for your store, scroll down and keep reading ;)