Cake is a brand with the mission to make sex more fun. Emphasis on the fun 😉.
The Shopify brand is aiming to destigmatize sexual health and well-being while encouraging people to embrace and enjoy the intimate areas of their lives.
"Cake's name comes from the indulgence we all love: 🍰. Nobody should feel ashamed or embarrassed about celebrating their sex lives and Cake is the go-to brand for the best products, content, and community making the sexual experience better, for all people, no matter how you like to get down."

- Will Allen, Director of Marketing at Cake
But talking about sex and making shoppers open up about it can be a little rough— see what we did there?
So how does Cake does it? Let's get down to business.



Their Challenge: Understand Who Customers Are and What They Want
There is no better way to understand Cake's challenges and goals than hearing from Cake's Director of Marketing Will Allen: "We were trying to gain a better understanding of how people like to get down in the bedroom."
Like millions of other marketers, Will wanted to know who was on the other side of that website interaction— what they like, and what they don't like so that Cake could work towards offering products that are actually wanted.
At the end of the day, sex is personal. So getting as specific as possible in their product suggestions for customers to have better sex lives is Cake's number one priority.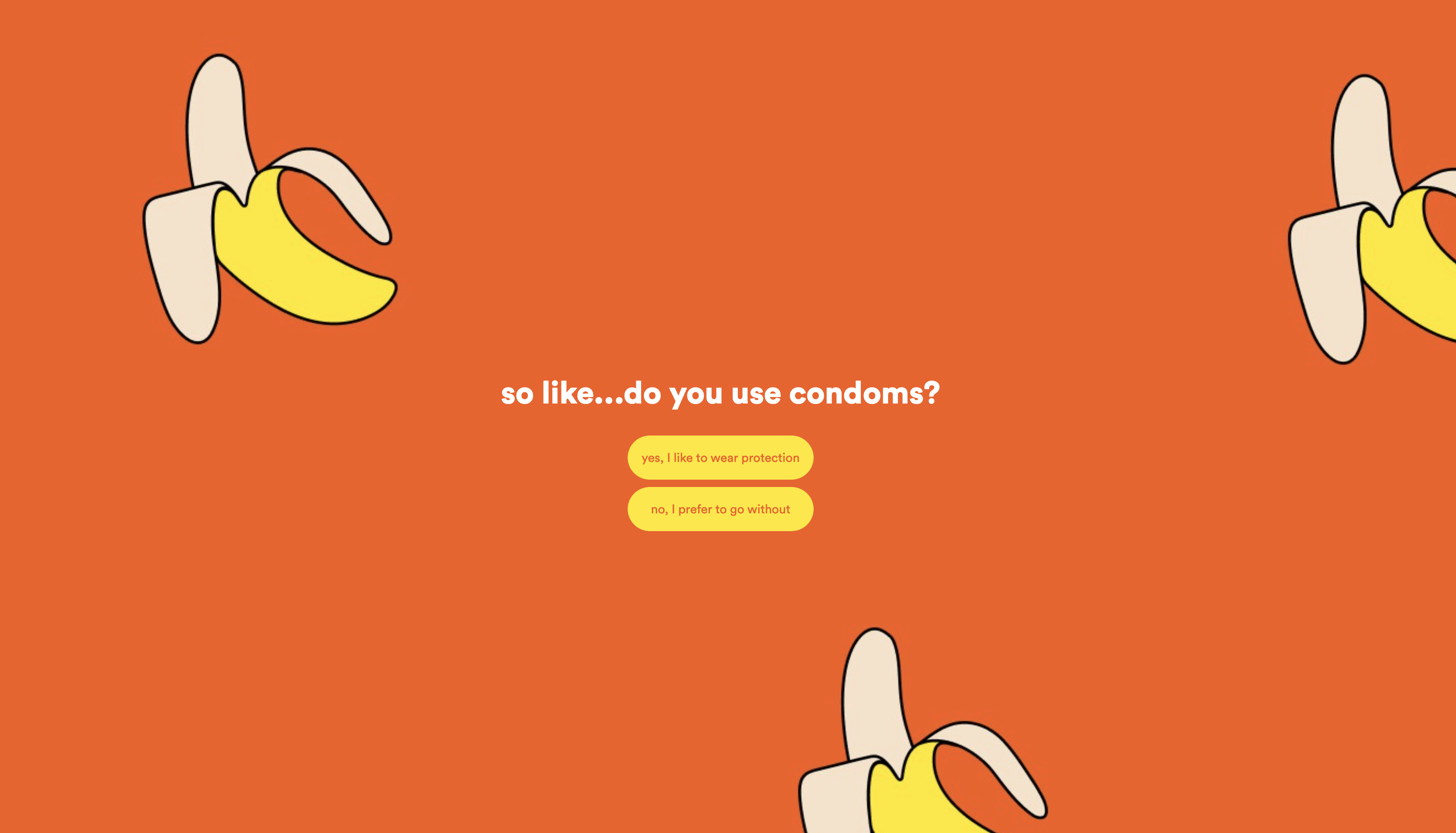 The Solution: The Journey to Better Sex Starts With Zero-Party Data 🤔
Zero-party data is at the center of...well, everything. If you are not familiar with it, zero-party data is clean, highly-valuable data that a customer volunteers directly to a brand —things like their preferences, dislikes, demographics, name, and budget all fall under zero-party data.
The best way to collect zero-party data is by asking questions. And the best way to ask questions in ecommerce is through 🥁...
A quiz!
Cake's product recommendation quiz serves five main purposes:
Understand who their customers are and what they want.

Build out customer segmentation based on their responses: who they are, what body parts they have, and what types of play products they are interested in.

Give customized product recommendations to shoppers based on their behavior and interests in the bedroom.

Capture more emails for nurturing.




Inform bigger business strategy, particularly product roadmap.
"We have seen tremendous results with Octane AI in incremental revenue on top of engagement (which results in email captures). Giving people curated products that are relevant to them is highly efficient in getting them to convert and become repeat customers."

- Will Allen, Director of Marketing at Cake
Want to start getting to know your customers like Will at Cake? Book a demo.
And before we dive deeper into quizland, you have to see Cake's quiz for yourself.
Isn't this quiz so 🔥? Or should we say 🌮, 🍑, 🍆, 🍌?
Cake's quiz is one of the most well-designed quizzes we've seen. And design here plays a bigger part than you might think.
By making the quiz fun and playful, Cake helps shoppers relax, get into the mood and talk about a topic that for some might be embarrassing.
"Our goal with the quiz is to open the conversation on sex and eliminate the shame around it. Everyone does it! So why are we dancing around the subject? Sex is extremely personal so allowing people to engage with a quiz that asks them personalized questions that results in a personalized product offering is something people find really attractive. We were looking to help people open those conversations, not just with a friend or partner, but with themselves. The first part to better sex is knowing what YOU like."

- Will Allen, Director of Marketing at Cake
Cake's product finder quiz has an 84% completion rate and a 7.3% conversion rate. We asked Will how that compares to the average product page.
His response was loud and clear: "The quiz conversion is much higher than our website product pages."
In fact, we've seen quizzes' conversion rates range from 7% to 25%, which is significantly higher than the average product page conversion rate of 2-3%.
Results
In less than 3 months (mid-January 2022- March 2022), Cake's aim to understand their customers via a quiz has helped the brand lift revenue by 10% in addition to...
- Collecting 147,300 zero-party data points (Ex: if a customer says they are looking for a sex toy and they are female, that's two different zpd points)
- Bringing $50,000 in added revenue
- Capturing over 3,000 new emails