Buckle Me Baby Coats invented children's coats designed for the car seat. Afraid of the dangers that regular children winter coats creates in a car crash, founder Dahlia Rizk set out to create an easier, safer alternative.
"The American Academy of Pediatrics and the NHTSA both recommend taking traditional coats off in the car seat. The coat is going to add padding underneath the harness which creates space, and that space is dangerous for a child. In a crash it can lead to critical brain, neck and spine injuries. But most busy parents find it really hard to take the coat off every trip, so I designed a coat that can stay on safely and be used with the harness correctly all in one easy step."

- Dahlia Rizk, Buckle Me Baby Coats Founder
Does Dahlia's story sound familiar?
If you are a true fan of Shark Tank, it should. Dahlia secured a deal with Daymond John during episode seven of season 12.
So after that big win, what was her next step for Buckle Me Baby Coats?
Reduce exchanges.
And if we learned anything about Dahlia is that after she sets a goal, she achieves it.
Within a year, Dahlia was able to reduce return rates by 95%. That means that instead of having customers return approximately 23,000 coats, she only had 1,200 return requests.
We spoke with her to learn how she cracked the code on exchanges, so follow along!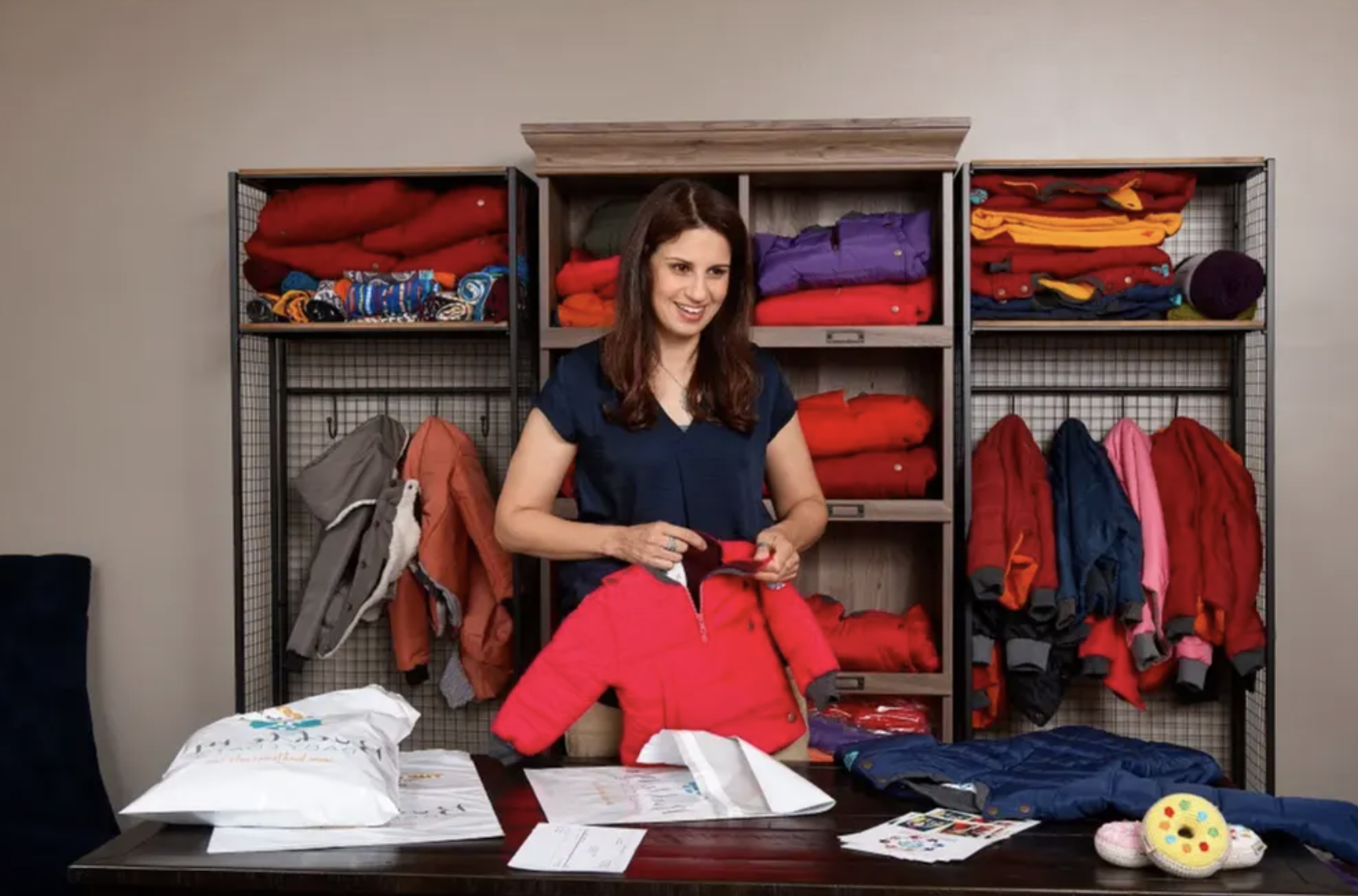 Their Challenge: Reduce Returns and Exchanges
Dahlia told us she had a few challenges at the time she discovered Octane AI, one of them being the seasonality of her winter coats business. The big issue however was her high exchange rates.
"My return and exchange rate was out of this world just very, very high at the time I approached Octane AI. I knew there were several problems contributing to that, the first one ties into how many times we redid the coat sizes and the inconsistency between all the different lines of coats. I'm not a designer, I don't have a production background. So these are things I learned along the way that influenced my return rate. The second was that people didn't really read the size charts I had on the site."

-

Dahlia Rizk, Buckle Me Baby Coats Founder
The first challenge, having inconsistency in sizes between her coat lines, was fixed by standardizing sizes. Dahlia told us that the idea came from the quiz, "I don't know that I would have thought of making the sizes consistent between lines if we didn't have the quiz." During the quiz building process, Dahlia realized it would be much easier to make all coats consistent across styles and body size. And boom, she did it!
So the first issue was taken care of, now she needed to address the size education aspect. Give customers a tool to educate and make them purchase the right coat size to avoid returns.
The Solution: A Size Finder Quiz
Buckle Me Baby Coats' quiz helps customers match the exact size and level of warmth that they need for their children. Instead of a static size chart that site visitors tend to overlook during the shopping process, now Buckle Me Baby Coats has an interactive quiz that teaches shoppers how to select the right size.
Dahlia told us that when she first started the brand and didn't have a quiz, she was selling between 10,000 coats a year, and was easily processing 20 returns and exchanges per day. This past year, she sold about 40,000 coats and is processing about 20 returns per week. 🤯
"The size finder quiz has been invaluable at reducing my exchange and return rate dramatically, it's been wonderful for the lifeblood of my business. All of this money that I've saved on returns and exchanges I now reinvest every dollar back into the business."

-

Dahlia Rizk, Buckle Me Baby Coats Founder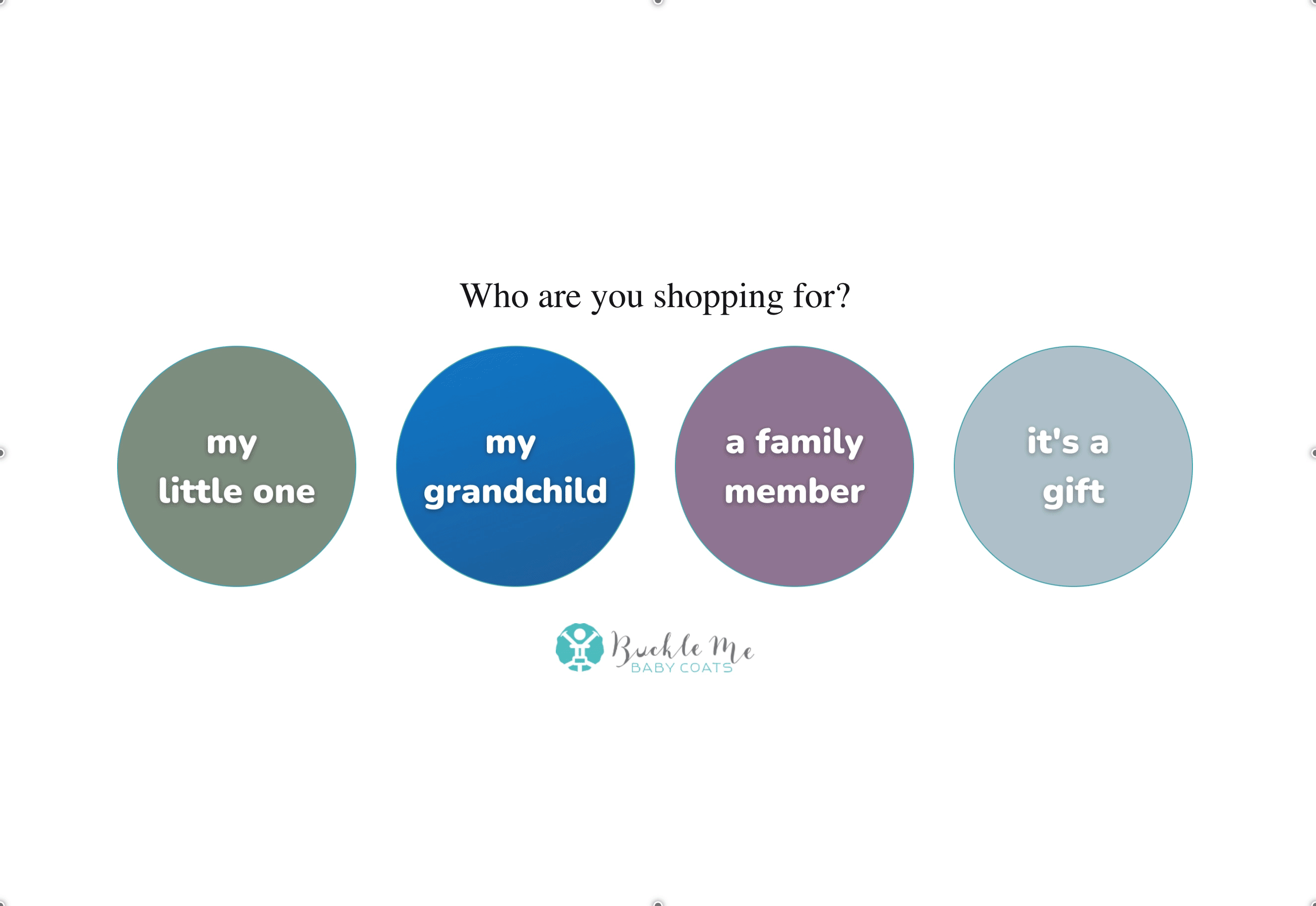 Buckle Me Baby Coats' quiz has a 16.45% conversion rate, and the quiz along with pop-ups has helped Dahlia lift her overall store revenue by 27%.
If you want to learn more about how Buckle Me Baby Coats uses a quiz to reduce returns and exchanges, their Shark Tank story, and how they are taking advantage of TikTok organically, watch our full conversation with Dahlia Rizk 📽.
And if you are ready for lower returns and higher conversions, then scroll down and fill out the form below.