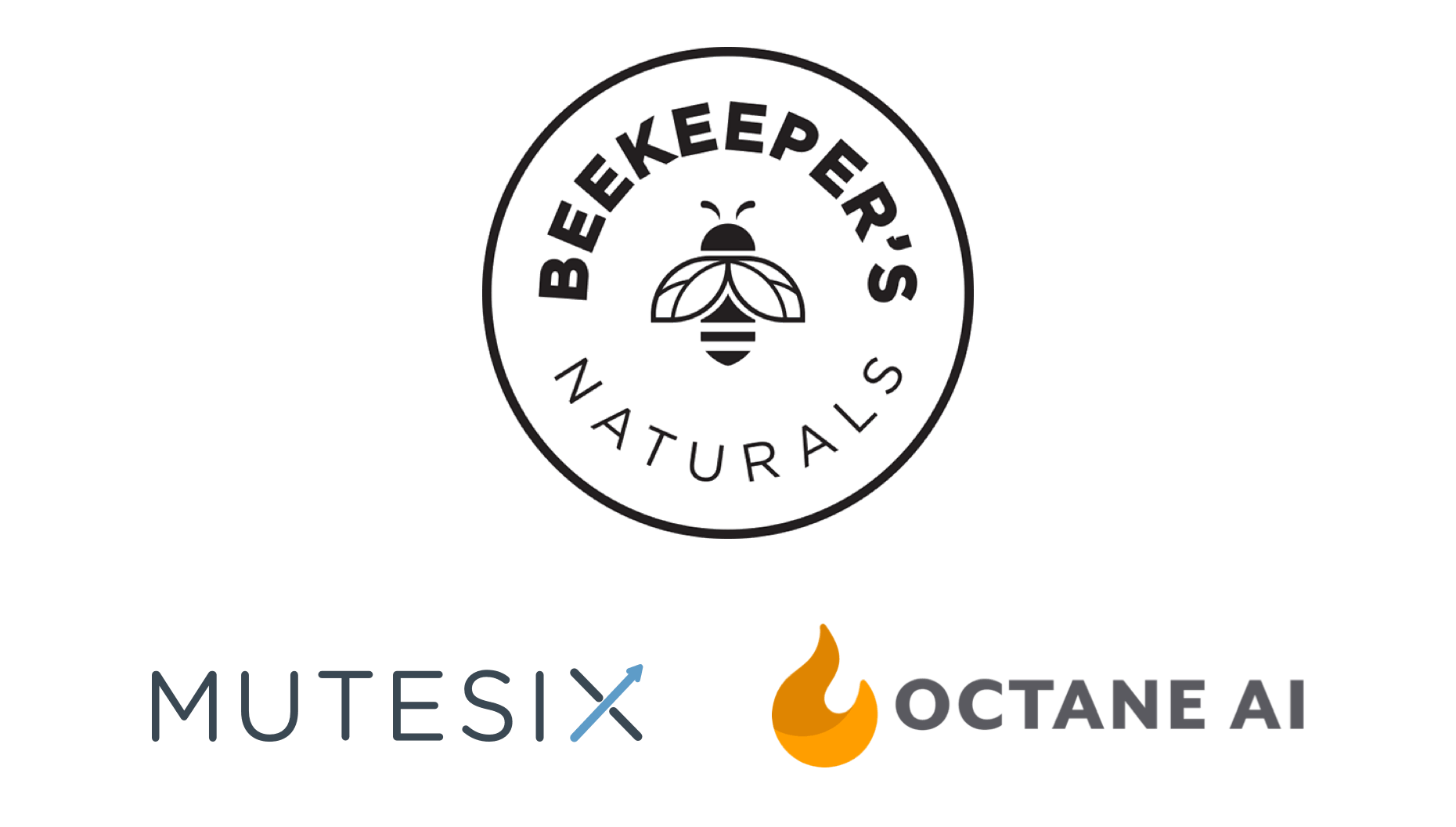 Success Story
How MuteSix Used Octane AI to Create Click-To-Messenger Facebook Ads and Generate 6X ROAS for Beekeeper's Naturals
MuteSix is one of the premier Facebook advertising agencies. They helped Beekeeper's Naturals start using Octane AI's new Messenger Ads features. The results? Some of the best advertising performance they've ever had.
14%
Increase in Average Order Value
Their Stories
Brands With a Mission
Beekeeper's founder and CEO, Carly Stein started the company after using propolis to prevent tonsil surgery. Carly is running Beekeeper's Naturals and hopes to share propolis and all of its benefits with North America.
MuteSix was started in 2014 by Steve Weiss and Daniel Rutberg with one core mission — to provide companies with a highly effective customer acquisition service that focuses on providing trackable revenue for their clients, transparently and profitably. Recognizing the immense opportunity the platform provided, Steve and Dan focused primarily on Facebook and grew the company to be the "go-to" Facebook advertising agency in Los Angeles.
Their Goal
Make Sales with Messenger Ads
Click-To-Messenger ads represent a new and innovative advertising channel for ecommerce merchants. Beekeeper's Naturals had been working with MuteSix and Octane AI for a while and decided to be one of the earliest testers for our new Messenger Ads features.
With Octane AI, Beekeeper's Naturals is now able to engage with their users in previously unheard of ways. With support from MuteSix, they're engaging with new and past website visitors who didn't make a purchase to convert them into paying customers through the power of conversational ads.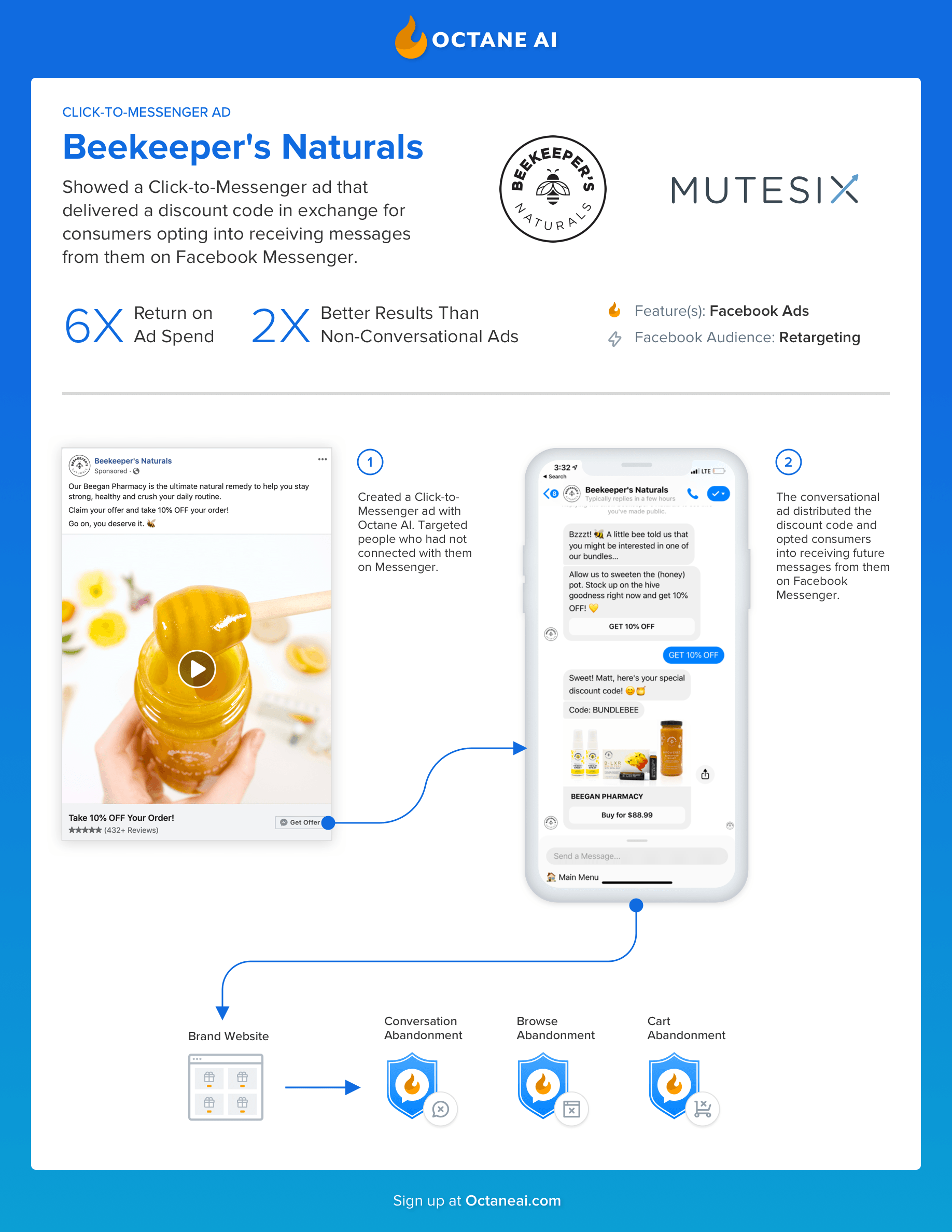 What They Said About Octane AI
"Beekeeper's Naturals has a very loyal customer base and a strong brand presence. After seeing so much success and engagement with their email list, we wanted to expand and see other ways we can interact with our audience. After launching their Click-To-Messenger ads we saw a huge spike in ROAS — people were responding, engaging with our Bot and most importantly, making purchases! We've found that adding a personal touch in our conversations can go a long way."
Sammy Tran, Manager at MuteSix
"As a brand new marketing channel for us, we've seen great success on Messenger. Partnered up with Octane AI - we were able to see returns as high as 6x through leveraging click to messenger ads with our remarketing audience!"
Daniel Millar, Chief Operating Officer at Beekeeper's Naturals