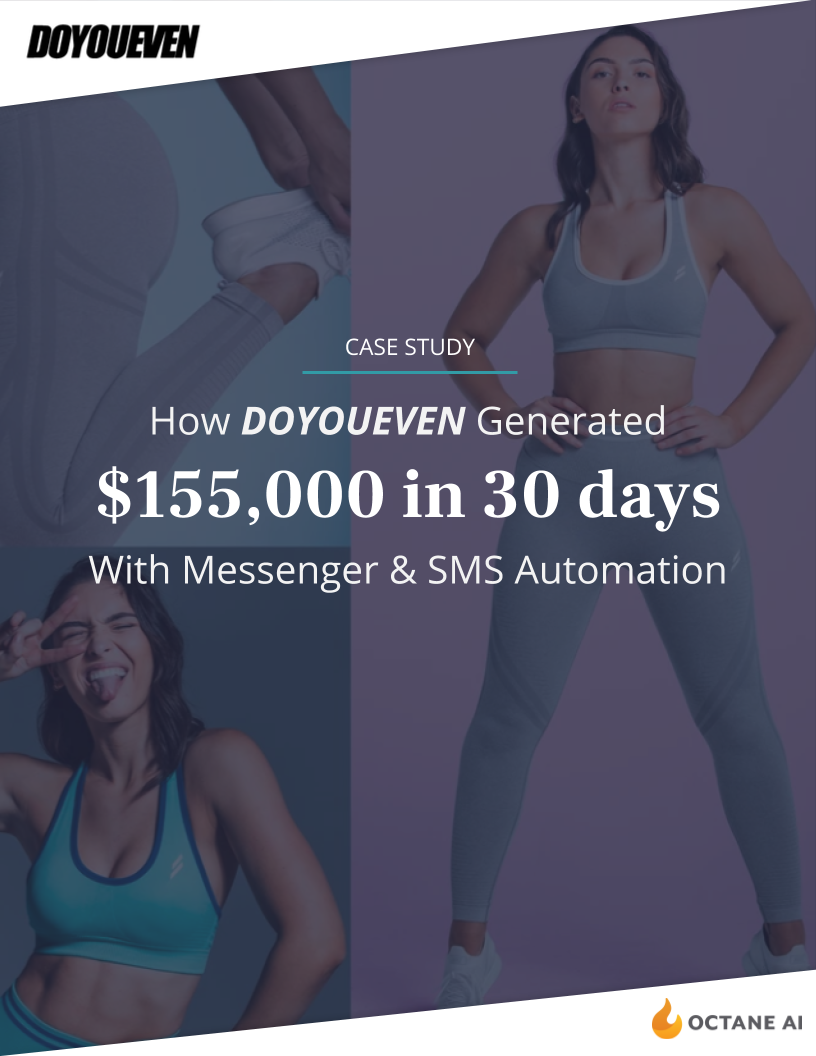 How DOYOUEVEN Generated $155,000 in 30 Days With Messenger & SMS Automation
Octane AI Case Study with DOYOUEVEN
This in-depth case study shows in detail how DOYOUEVEN leveraged Octane AI to implement a highly profitable Facebook Messenger and SMS marketing strategy.

This strategy will work, almost instantly, for any Shopify brand that gets a meaningful percentage of their traffic from Instagram and Facebook (or if most of your customers have Facebook accounts).
Get the Case Study
WHAT THE CASE STUDY COVERS
Opt-in tools and promotions used
Flows sent on Messenger and SMS
Their unique approach to Messenger and SMS campaigns
The language they use in messaging
Apps integrated with Octane AI
THE RESULTS DOYOUEVEN SAW
$155,000 additional monthly revenue
10% overall increase in revenue
1000+ orders in 30 days
7% of abandoned carts recovered
And more! See the results for every opt-in tool and flow
DO YOU WANT TO GET STARTED TODAY?
We have a team of experts who can make sure Octane AI is implemented perfectly for your business. With a personalized strategy, you can see results just like this! If you'd like to learn more, book a demo here.