Three Ships recently used live shopping to promote their new Dream Night Cream and nearly 10xed their sales target.
Three Ships is a beauty brand creating plant-based skincare products, striving to become the most transparent skincare brand out there.​​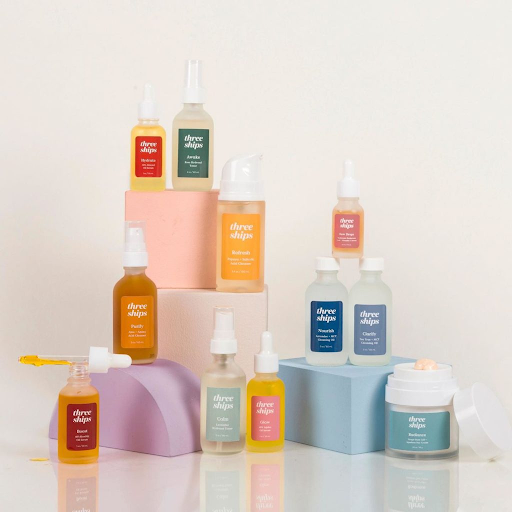 We talked with Lillie Sun, the marketing lead at Three Ships, to get more insight into this experiment. We discussed their idea around trying live shopping, the platform they used, the objectives they led with, and their results and future strategy.
Why live shopping?
Three Ships wanted to try live shopping because they saw a few other brands do it. They were smaller brands from Canada with over 10-15k followers on Instagram, and all of them had seen positive results from their experience with the new kid in the DTC town—live shopping.
"Live shopping is relatively low cost, and we thought it's worth trying at least once. We also knew skincare was one of those categories where you really need a lot of guidance and direction from a REAL PERSON to feel like you're making an informed buying decision, and so live shopping was intriguing for us."
The main objective for experimenting with live shopping was sales. Three Ships' purposely decided to pair the live shopping event with a new product release to incentivize their audience to attend.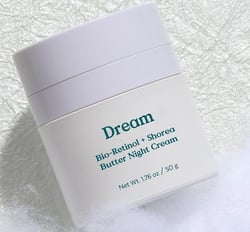 Their product, Dream Bio-Retinol + Shorea Butter Night Cream, hadn't been announced or launched yet, and the only way for customers to find out what it was and get their hands on it was to attend the live event. So, Three Ships wanted to use a live shopping event to jump-start their product launch and use the momentum to sustain the rest of their launch and drive more sales.
Three Ships chose LiveScale after a team member vetted the platform, plus 95% of brands they saw, including Sale Beauty. Tatcha, Mejuri, etc., were using the same platform—so it was a popular choice.
Results Three Ships saw from their live shopping experiment
Apart from the audience enjoying the live shopping-product launch event, Three Ships saw a thrilling success. They reached their sales goal in the first 15 minutes of the event, which was surprising for the entire team because they didn't expect such a great result—and that too at such a speed.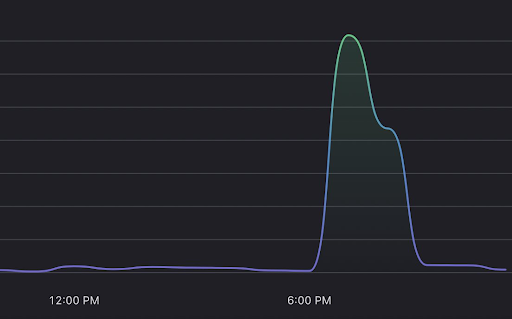 A huge reason why this experiment was seamless was the fact that they had a lot of team members on standby during the launch event to answer questions in the live shopping chat.
The audience had tons of questions—about the product, how to checkout, how to get to shipping, among other details. By being able to resolve issues quickly and in real-time, the conversion rate for Three Ships' new product was extremely high.
"A special thing about live shopping events is that you can control the conversion if you provide a positive customer experience, and you get considerably low 'abandon carts' because you meet customers' needs quickly and almost instantly."
Challenges with Live Shopping
One of the biggest challenges Third Ships faced while conducting the product launch-live shopping event was making sure the event was entertaining and valuable.
"We had attended quite a few live shopping events from other brands and were underwhelmed. If we were going to host something like this, we wanted to ensure customers had a good time. I mean, you're asking them to spend their evening watching you sell your products—the least you can do is make it entertaining."
In addition to the usuals, Three Ships invited influencer guests, their Head of R&D, Connie's dog on camera, and a partner from Make A Wish Canada to take their event to the next level. However, no matter how glamorous it was, coordinating all of this was challenging.
Three Ships x Live Shopping: what does the future look like?
Live shopping will continue to be a part of Three Ships' marketing strategy. Apart from its use for product launches (which they saw works tremendously well), they have a few more ideas they want to test with live shopping.
They're excited to see how live shopping works for them in the future and how they can use it during other events like holidays, collaboration with influencers and brands, sales seasons, etc.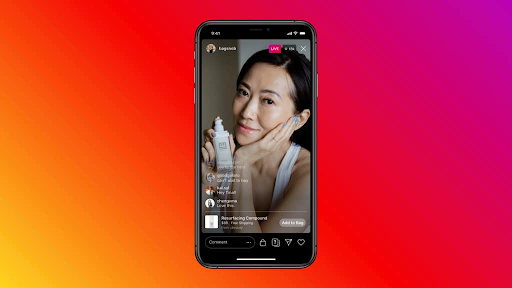 Lillie also told us they would be less frequent about using live shopping as they want to plan and save it for extra special and significant events because it's not feasible to do something like this every few weeks. They believe they'll see a better response if it's more of an exclusive and rare thing than one that's conducted regularly.
Tips for brands who want to give live shopping a shot
Three Ships' biggest tip for brands who want to explore the live shopping waters is to treat it like a broadway show.
"Seriously, do an audition and cast all the roles. Don't invite just any guest—ensure they can be entertaining on camera and engage the audience. Do tons of rehearsals, so you know exactly how to transition between speakers and how to work with all the technology. Dress the part and also set the stage," she said.
Doing this will make your audience's live shopping experience special and will go a long way with the results you see through it—sales, brand awareness, a growing customer base.
Another great idea: To further engage attendees who tune in for live shopping events, tie in a quiz to collect zero-party data and make highly personalized product recommendations.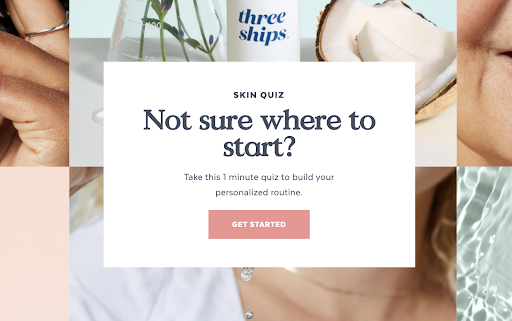 You can't always give one-to-one recommendations when presenting live, but a quiz (like this one Three Ships made using Octane AI!) is a great way to engage people and keep the conversation going well after the live shopping event has wrapped.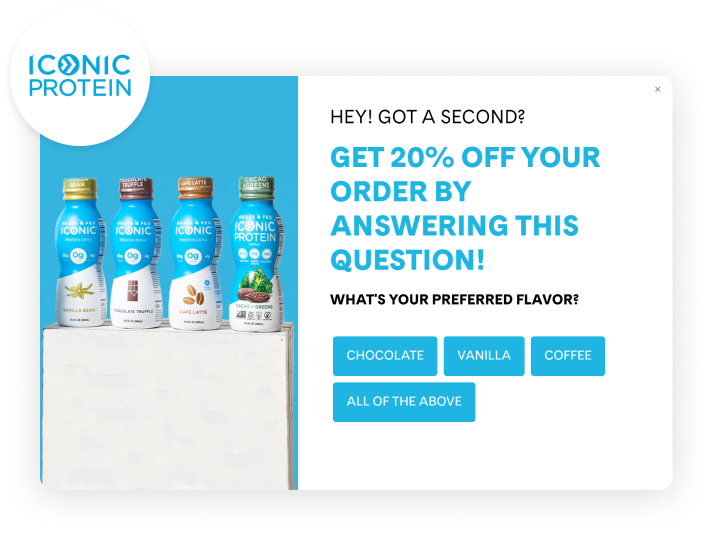 Add a product recommendation quiz to your Shopify store
Increase average order value by 15% to 45%.