If there's one thing marketers can agree on, it's that quality content trumps quantity—always.
But what type of content should you be creating and where should you distribute it?
Well, the truth is there are so many marketing channels and unlimited ways to engage with them, so sometimes it might feel like you need to engage with all of them to have a successful brand.
What it usually takes is engaging in a way that is true to the specific platform, honest to your brand and connective towards your customers. The quality of your approach tends to matter more than the quantity.
Diving into this topic, we spoke with Lillie Sun of Three Ships, Audrey Leibovich of SiO Beauty and Andrew Faris of 4x400 to learn about innovation in new marketing channels, which ones are working best for them, how they're running their ads and what tactics they're finding work most effectively.
Before we dive into some of the tips and tricks our guests shared with us, let's go over a little about each company.
Three Ships is a startup making natural, affordable and effective skincare. All their products are plant-based and forever under $40 USD. Lillie works as their Growth Marketing Associate, leading all of the brand's DTC efforts.
Audrey is the CEO of SiO Beauty, a skincare brand selling medical-grade silicone patches that lessen the appearance of wrinkles by rehydrating and plumping the skin.
Andrew acts as the CEO of 4x400, a holding company helping DTC brands with their growth and marketing. Currently, they have five brands in their portfolio including Bambu Earth, Slick Products, Modern Fuel, Thirty One Bits and Genuine Canine.
P.S., Want access to an hour-long video discussion we had about innovative marketing channels? We've included it in an ecom strategy bundle with 6 videos and 8 guides. Get yours for free!
Marketing channels of choice: the essentials
Each of these brands has gone about their marketing differently, basing their decisions on the channels that resonated the most with their customers, their brand story and the strengths of their team.
Three Ships focuses mostly on email and short-message-service (SMS) marketing, having found both effective at building a sense of community between the brand and their customers.
Lillie said having a lean, six-person team means they have to be selective about where to put their energy, and developing quality marketing email flows have proved reliable. They use their email channel once a week to deliver either a product announcement, information or sales notification.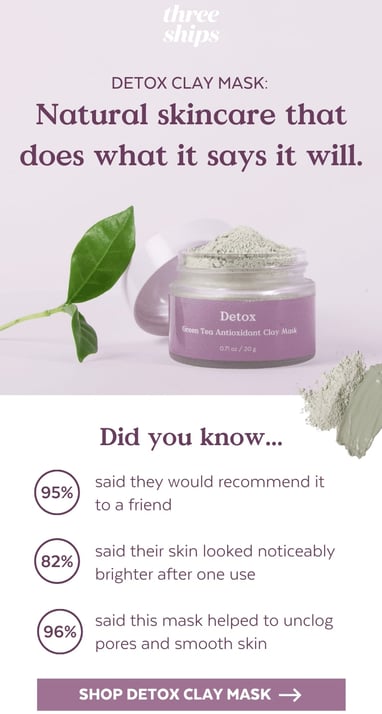 As for SiO, because they create a product that requires education on how to use it, they rely heavily on paid social, using Instagram and Facebook most of the time. Both channels have been scalable ways to grow the brand over the last couple of years, successfully bringing new customers to the site.
However, conscious of not becoming too reliant on one channel for revenue, Audrey intends to move SiO away from Facebook in the coming years and diversify the platforms she uses for paid ads.
Andrew also noted that if you're a brand with a product that customers should be buying again and they're not, you'll want to look at the quality of your product before you put all the blame on the marketing. He maintains that while of course there are ill-informed marketing strategies, a good product speaks for itself, and if people love a product they'll come back.
How customer LTV plays into marketing strategies
4x400's fastest-growing brand has been Bambu Earth, a company also focused on paid social ads, Facebook in particular. For Bambu, getting clarity on the customer lifetime value (LTV) was key in figuring out how to market and what to market.
Andrew's team ended up discovering that although it initially looked like Bambu was acquiring customers at a loss, within 60 days a large portion of those customers were coming back and buying more products, actually multiplying the customer value.
Additionally, they discovered that the customer LTV shifted depending on what product the customer was buying. Those who bought kits had a higher LTV than those who bought a single product.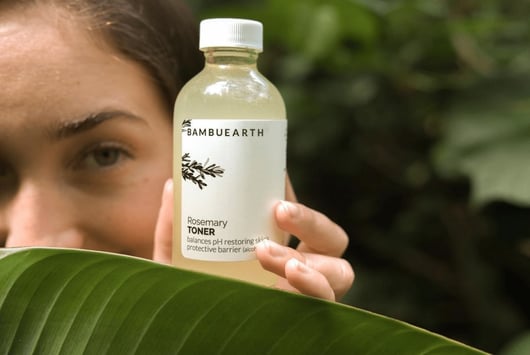 Source: Instagram
Content: it's all about the UGC now
User-generated content, or UGC, is where it's at when it comes to marketing in this day and age. Both Lillie and Audrey said UGC content has highly informed both of their marketing strategies.
Three Ships, Lillie said, uses UGC for paid ads primarily, but also to help build their community program The Fleet. The brand asks The Fleet to send in content and when they do, they use those UGC pictures and videos and turn them into email assets and feed posts.
This way, Three Ships encourages their customers to engage with them and join their community, as well as make community members feel special and seen by highlighting their content.
SiO Beauty uses customer content for paid ads too, and when they do shoot their own content, they mirror the casual style of UGC. Audrey explained this, saying the kind of content people want to see has changed over the last two years.
No longer are customers interested in glossy, highly produced-looking ads. Now they want to see real people using the products. Consequently, SiO has transitioned from doing shoots in studios to doing shoots in peoples' homes in order to make the content feel more real.
Audrey said the trick with UGC is to keep it authentic, but also to curate it in a way that tells your brand's story how you want it told.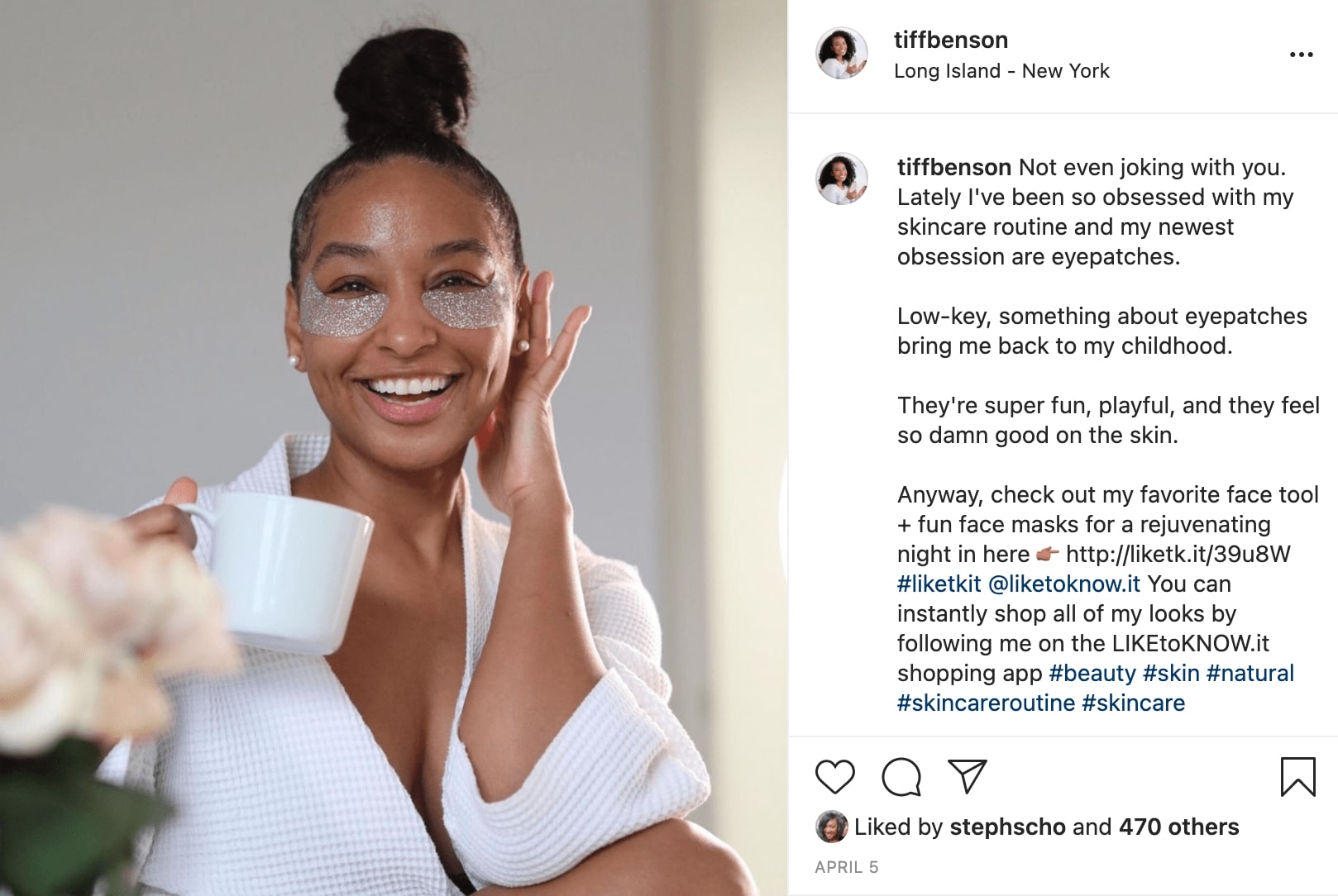 Source: Instagram
Maintaining a deep sense of the brand
According to Andrew, one retention tactic that has worked well for Bambu has been a weekly letter written by the founder, Amber Hawthorne, and emailed out to the subscribers.
Oftentimes this letter has nothing to do with the products, instead focusing on issues that matter to Amber. She sends these letters out to uplift her customers, connect and relate to them by talking about shared interests.
Bambu has created and maintained a deep sense of who they are through their marketing. Because of that, these letters have been met with a positive response, especially since the customer base Bambu has is already interested in most of the topics the founder is—even if they're not directly related to her products.
While the founder's letters don't market any of Bambu's products directly, subscribers still buy from the link to their website in the postscript of the email.
Educating customers through connective flows
For Three Ships and SiO Beauty, one main way they connect and develop rapport with their customers is by educating them about how to use their products through post-purchase messages.
Audrey said SiO is constantly optimizing their post-purchase email series to better explain the products as well as filling their Instagram feed with educational information.
In the past, they implemented an 'ask-me-anything' month in the summer to help customers feel more comfortable reaching out to the brand with any question they might have, no matter how small.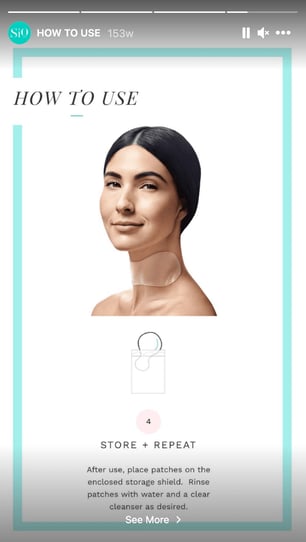 Source: Instagram
Key takeaways for engaging with customers on various channels
Ultimately, the marketing channels you choose to use for your brand should be dependent on what kind of product you're marketing, what channels will work most naturally with the kind of advertising your product requires and what channels you and your team feel most comfortable with and most ready to invest in.
At the end of the day, brands should optimize their channels to be helpful above anything else. Email and social media aren't just for announcing your latest product releases and sales—they're tools for building deeper customer relationships.
Ensure every interaction with customers is engaging and educational. This way, you're providing value. And don't forget to connect back with your customers too. Leverage the UGC they create and find opportunities to show them love.
This was a snippet of the conversation between Lillie, Audrey and Andrew, and if you want to access the full guide and video you can find it here.