Ryan Pamplin is the CEO of Blendjet, which is referred to as "the asteroid of blenders."
Why? Because Blendjet is on a mission to wipe out the old style of blenders—those big, clunky machines lingering in kitchens everywhere.
"We're not a blender company. We're a convenient food company."
The idea for Blendjet started with an accident: Ryan smashed his head against a concrete pillar when running backwards and suffered from severe brain trauma and post-concussive syndrome. It took him years to recover.
Many times, Ryan thought he was going to die. Every night he'd fall asleep wondering if might just not wake up. No one knew when he'd get better. The doctors kept telling him his brain would heal, but that it could take two weeks, two months, or even two years.
Ryan had been a vegan for twelve years, but after the accident, he went into hyperdrive. He ate a healthy green smoothie packed with protein every day, and with the help of his wife and cutting-edge nutrition, was eventually able to recover.
While recovering, he also reconnected with an old friend John Zheng, an expert in the tech industry. They had a lot in common:
They came to realize that they both relied on smoothies as part of their daily diet.

They both had the drive to help people live longer and healthier lives.
As a result, they decided to create a portable blender to give people a healthy and convenient option for when life gets busy.
They had a few key ideas for the device that they wouldn't compromise on:
It had to be powerful enough to crush ice.

It had to be USB rechargeable.

It had to be easy to take and use anywhere.
Blendjet filed 60 patents, and 20+ were granted. They shipped in June 2018 and sold out (7,000 units) in the first few weeks. By the end of 2018, they sold over 100,000 in over 100 countries.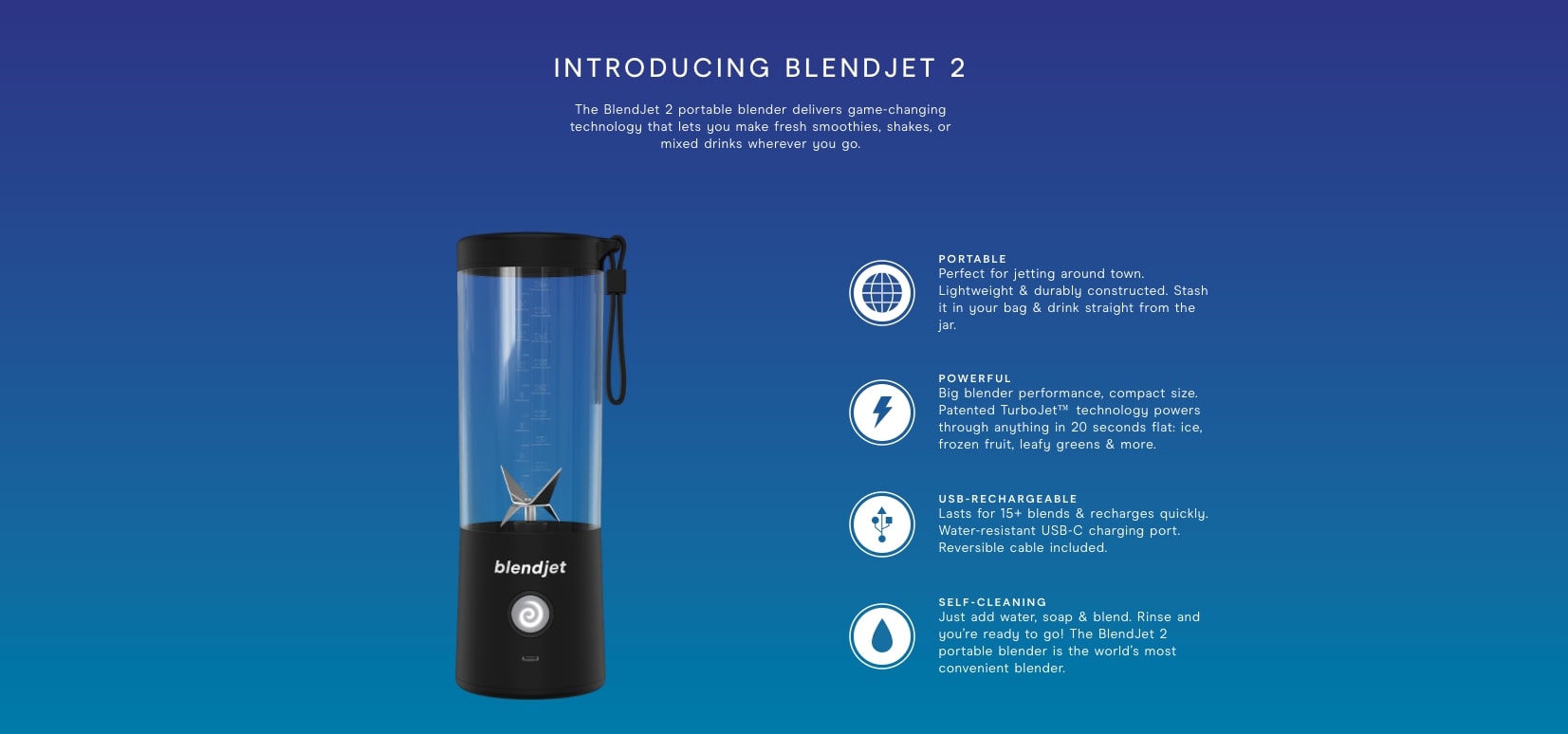 Source: Blendjet
But it wasn't quite the vision Ryan and John had in mind.
They went back to the drawing board and came up with the Blendjet 2.0. It's five times more powerful than the original. Ryan said, "It's the blender I wish we could have made initially, but there were just so many things we didn't know and had to learn along the way."
"Blendjet is about making an impact, not making money. I'm interested in leaving the world a better place when I'm gone; a sort of 'activism through capitalism.' My competition isn't other blenders...it's McDonald's drive-through."
There are a couple of core beliefs that drive Blendjet's business and design process.
What problem are you solving? For them, it was bad food choices. No one spends as much on marketing as fast food companies, so their mission became to save people from diabetes, heart disease, and obesity.

Focus. You can't afford anything else in your life taking up your time or you'll never achieve success on a level you might dream of. Set an example to your team by working hard. No matter what it takes.
When it comes to marketing, social media is a cornerstone of their strategy. Especially Youtube. They have a huge team of people responding to each and every comment. The ROI of doing so, Ryan says, is incredible. The company spent a lot of time crafting a funny, dark, but politically correct brand voice. Other brands fail to do this. As a result, they have a passionate and fanatical fanbase.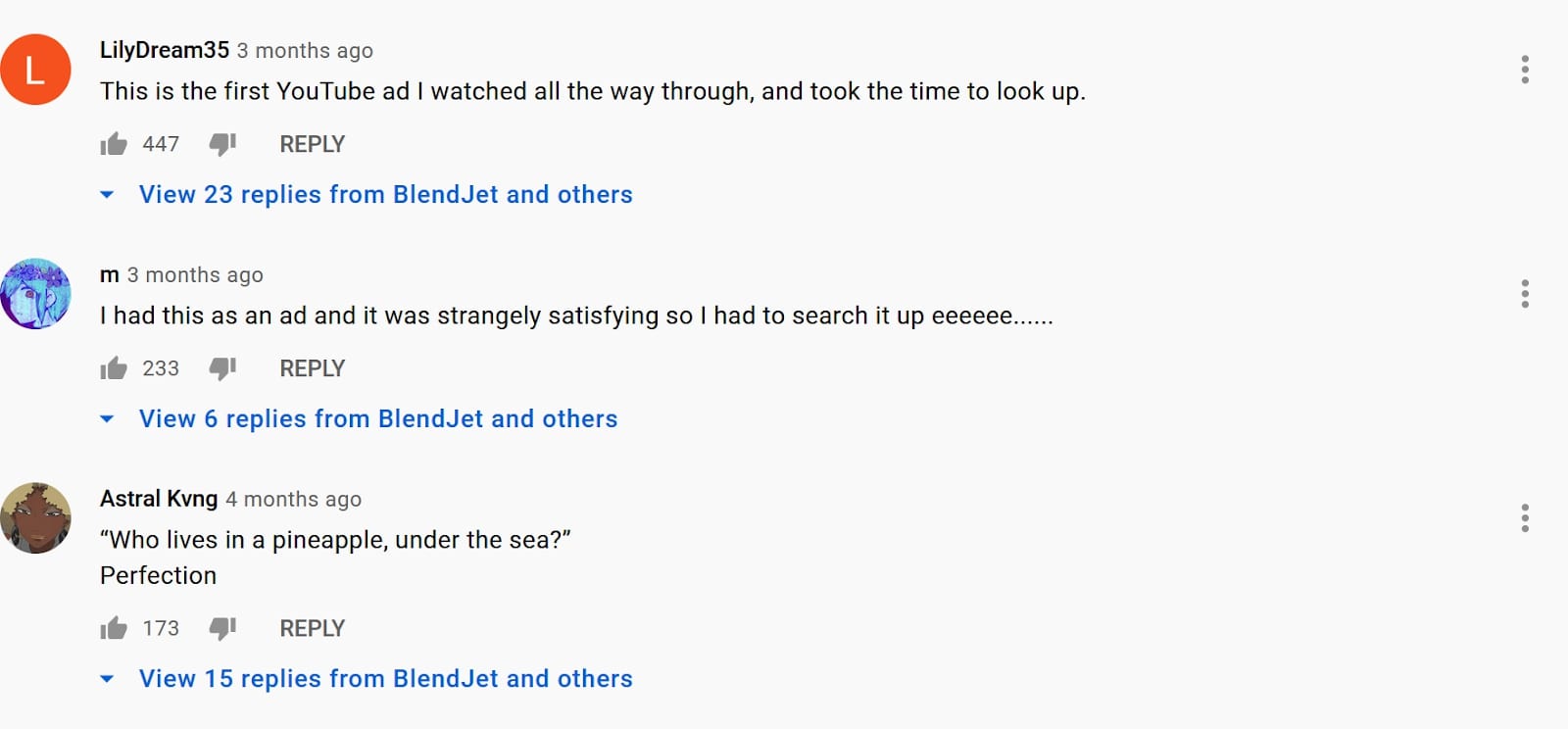 ---
Want to hear more of the top tips from founders and marketings from DTC brands? We have a strategy bundle with 6-hours of video content and 8 guides that are jam-packed with tips for free:
---
Blending into the market with a subscription model
A jetpack subscription-based purchase is $2.99 per pack, or $3.99 to buy individually. The average customer who buys it once repeats the purchase. Subscriptions now account for around 10% of company revenue.
Ryan considered selling ingredients to customers, but shipping costs meant average order values would need to be sky-high. After mulling it over for a while, they stumbled upon the idea of selling packets of freeze-dried fruits.
Busy office workers or those who travel a lot can just grab a jetpack blend of fruit, mix it with milk or water, and have a genuinely healthy meal made with real fruit. That's a product on par with anything you could buy at a smoothie store...and a lot more cost-effective.

The first six flavors dropped in 2019, and they did one million in sales on the first day.
"People weren't taking blenders to the gym, car, or beach. We gave options to people who live in Ohio who might not be able to eat something healthy on-the-go. It's life-changing. We've given them a superpower that they didn't have before."
But the biggest problem for Blendjet has been the supply chain. Maintaining a thirty ingredient supply chain during COVID was and is a challenge. There's a shelf life to think about: a four-month lag between wanting more and getting it. They're also meticulous about quality, ensuring their ingredients are way above FDA standards.
"The real secret to success? Just make your product exceptional."
Blendjet ships jetpacks in beautiful envelopes that people post on Instagram. They like to think of it as a luxurious, VIP experience. If they shipped them in ugly, cheap, and wrinkly labels, Ryan explained that they wouldn't have been nearly as successful.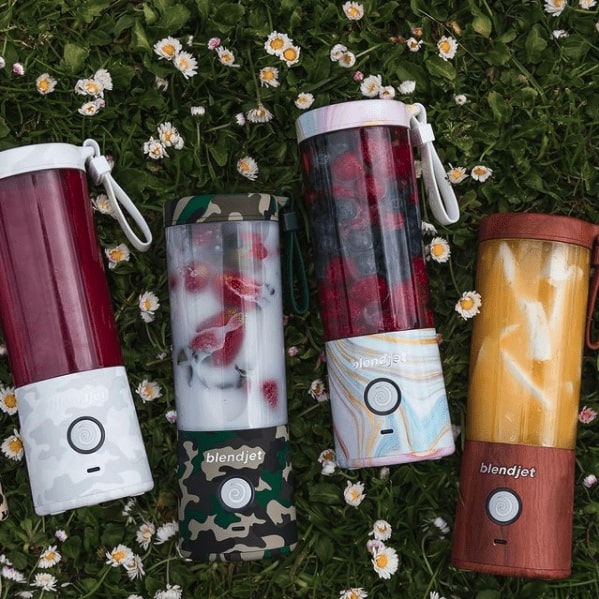 Source: Instagram
Surround yourself with great people
No man is an island. And no company is either.
Blendjet wouldn't have had the success they had if it wasn't for a team of highly talented individuals who bought into their mission.
Ryan emphasized the importance of having a world-class in-house media buyer. That's something most agencies just don't have—possibly because it's hard to get them to be super passionate about what's just another project for them.

Having a trusted and close relationship with their factories was another pillar of Blendjet's success. They interviewed thirty different manufacturers but ended up going with a smaller tier entity. Why? Because they believed in Blendjet.

The manufacturers even created a new facility dedicated just for their use. So, now their business lives are entwined, and they're the number one priority for each other.

Today, the people working at Blendjet believe in the company's mission, and they're proud to be there.
Three ways to take a brand from just OK to amazing
Protect your product: The first piece of advice Ryan mentioned is to make your product fantastic...then protect it with patents.
If you fail to do so, you might end up like Allbirds. If they'd had design patents protecting their shoes, they might have been able to stop Amazon from copying their product.
Utility patents are valuable if it comes to litigation or acquisition.
"Crappy products with great marketing don't last long. Great products with crappy marketing can do ok. If we turned all Blendjet adverts off right now, we'd still make great revenue."
Make it reasonably priced: The next point was about price. If a product is too expensive, you'll never gain that mass-market exposure. So the challenge is to make the best product at the most reasonable price. Of course, it's not an easy thing to do. If it was, then everybody would be doing it.
Use social media strategically: "DTC brands should be doing giveaways. Find other brands with aligned audiences and collaborate with them," Ryan said.
Blendjet scrapped customer information together, ran campaigns, and found a 1-3% exchange in followers both ways. However, you have to make sure both brands' voice, quality, and values align. If you push the wrong things to your customers, you're going to end up damaging your brand equity.
Tiktok and Youtube are difficult nuts to crack.
Brands need native content made by people who understand the platform. Just copying your Instagram content won't work on TikTok, but they've both been huge parts of Blendjet's overall success. Ryan recommends investing time and energy into figuring out how to make them work for your company.
If you want to learn more tips for growing a brand from founders, don't forget to download our free strategy bundle with 6 videos and 8 guides!

Katie Krische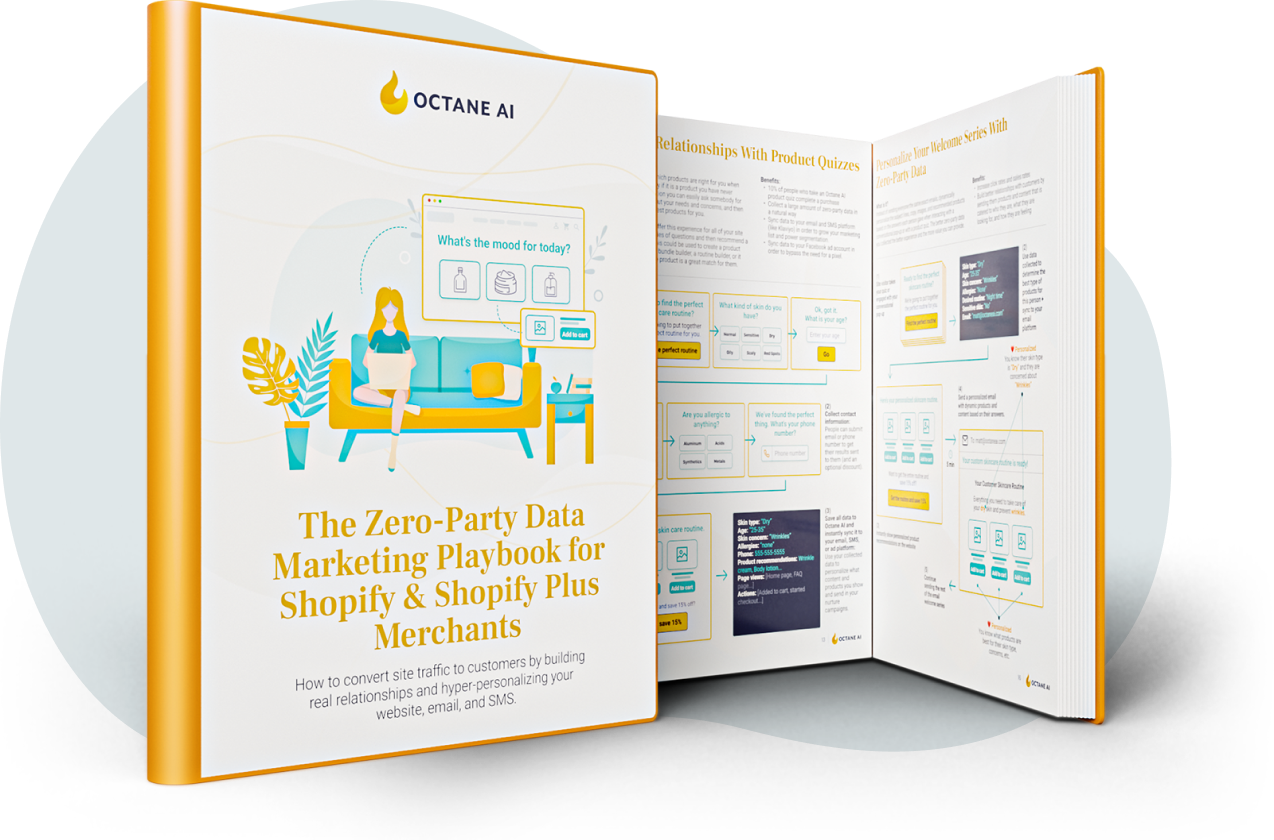 How Much Revenue Are You Missing Out On Because Your Marketing Isn't Personalized?
Fast-growing DTC brands implementing this playbook, and personalizing the customer journey with zero-party data, have connected with 16x more customers on email and SMS, seen 6x sales conversions, and increased revenue by over 50%.