What is LOLA? What products do they sell and how does their business work? What are their top strategies for connecting with customers and building community?
Here's what they had to say.
LOLA joined as a guest on the Fire Show (hosted by Commerce Club on Clubhouse), and shared their answers to these questions.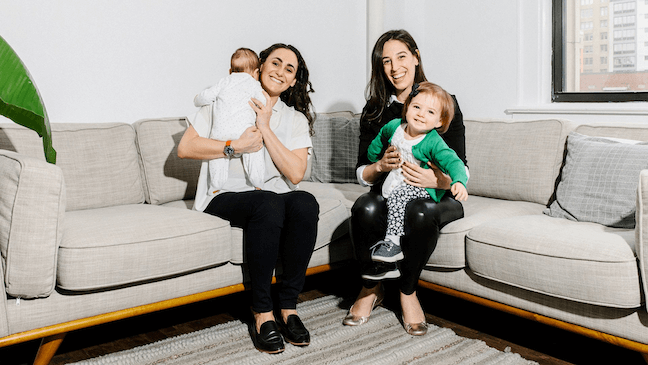 Source: Inc Magazine
What is LOLA?
It all started five years ago when the brand's founders, Jordana Kier and Alex Friedmen, realized they had no idea what the heck was in their tampons. They decided to change that for themselves and every other person with a period.
Thus began LOLA.
LOLA is changing the market. They are an innovative period and sex essentials brand intent on not only creating products that are transparent when it comes to their ingredients, but also on nurturing community and conversation in the hopes of de-stigmatizing all aspects of sex and period health. They use their Instagram, which has over 160,000 followers, to educate and support customers.
"Why do we have to put these products inside of us when we don't even know what's in them?"
– Anna Stearns, Director of Digital Products at LOLA
Five years back, 100% cotton tampons weren't as common as they are now, so LOLA's initial move was to educate consumers to build awareness.
The next was ensuring every ingredient used in the making of their period products was accounted for, shared with their customers and gynecologist-approved.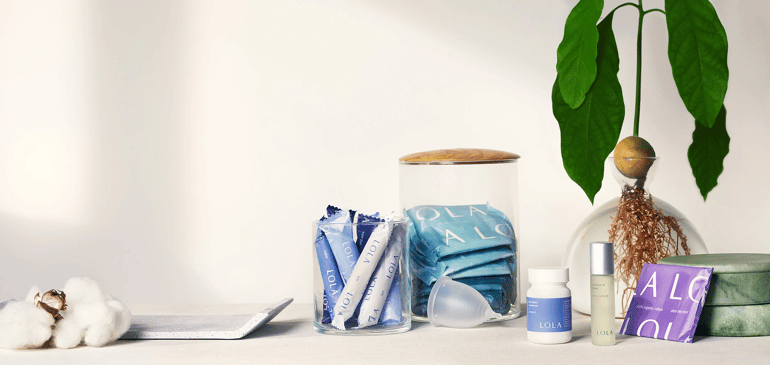 LOLA wanted to make a different kind of subscription box for women
When they first launched, the LOLA team had to navigate a space (period health) where it wasn't common to have subscription-based brands.
Before LOLA, most people just got their period products at a grocery store whenever they happened to need them. But LOLA found that offering customers the option to customize their boxes — choosing an assortment of pads and tampons of differing sizes and absorbancies — and setting up recurring delivery dates, was hugely popular. It was also unique to LOLA alone.
Since the beginning, ReCharge, a leading subscriptions payments platform for Shopify merchants, has been the brand's trusted and chosen platform to manage recurring bills for their valued customers.
(Quick aside: Here at Octane AI, we have a deep integration with ReCharge with our Facebook Messenger tools to support enhanced communication with subscription customers.)
"LOLA uses ReCharge to create subscriptions in a customizable way that works for their customers. Additionally, they're continuing to grow their community by engaging ReCharge to build out their loyalty program and build retention"
- Leya Leydiker, Director of Technology Partnerships at ReCharge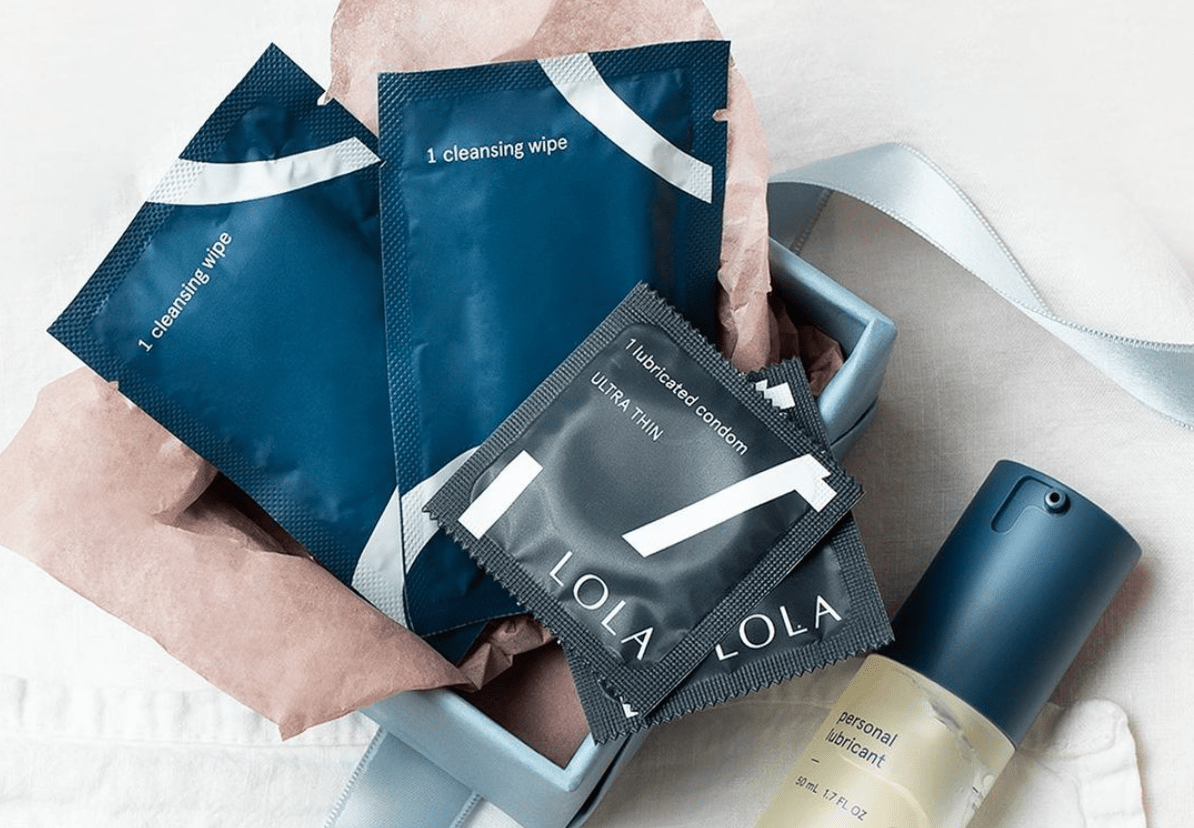 Source: LOLA
Expanding into the sexual wellness sphere
While maintaining the centrality of its subscription nature, LOLA now also sells products without a subscription required directly on its DTC site and has recently expanded to retail by way of Walmart.
Now that they've moved into the sexual health and wellness territory, you can also pick up condoms, lubricant and cleansing wipes, each one gynecologist-approved and complete with a full list of natural, non-irritating ingredients.
"We make things that we stand by, believe the customers can stand by as well, and are safe for them to use."
– Anna Stearns, Director of Digital Products at LOLA
Source: LOLA
5 strategies LOLA uses to connect with customers
In a world where every company can sell online, one of the number one ways to differentiate is by building a community with your customers. LOLA has done an incredible job with this since they launched. Here are five specific tactics they implemented that are worth considering for any brand.
1. Created a top-tier publication for their company
Interest in LOLA's PDP (Product Detail Pages) revealed to them that their consumers were looking for education around what products they should be using and exactly why they should be using them.
Along with having several gynecologists on staff to help test products and provide expert advice, LOLA founded a blog called The Spot, a safe space to ask questions about periods or sex that you might be afraid to ask your gynecologist. This gives customers access to informational articles and community support.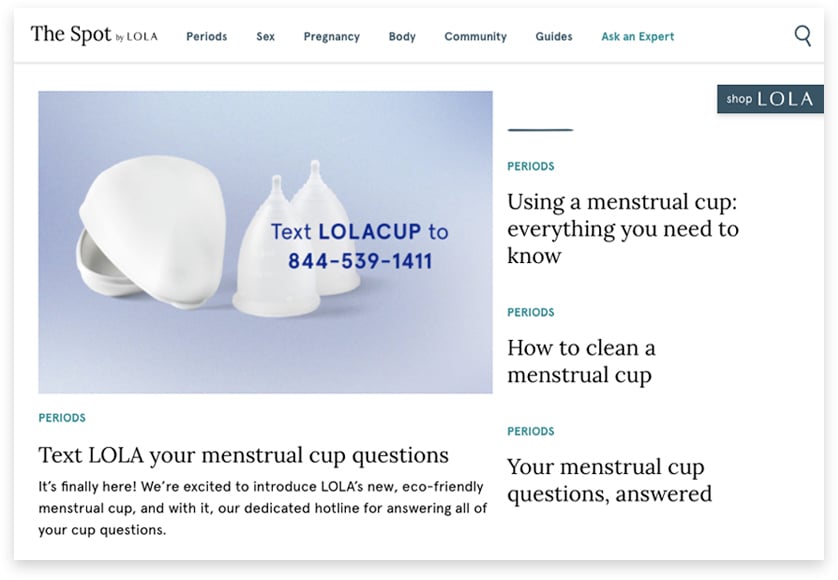 Source: The Spot
2. Leveraged customer buying habits to create new subscription options
In the early days of COVID-19, people were nervous about mail deliveries, and LOLA noticed an increase in their customers' shopping carts — they were buying more product at one time.
As a company forever devoted to its customers' specific needs, the brand decided to build value packs so their customers had the option to choose product delivery every three or six months, rather than just once a month: a win-win for those interested in saving money and the environment.

Source: LOLA
By paying attention to its customers' purchasing behaviors and interests, LOLA was able to pivot quickly to offer the product bundles they knew customers would purchase, leading to a better customer experience and an increase in AOV.
"Part of centering education has been creating this community space around the transparency of our ingredients and bringing our customers into the community to be part of that education."
– Anna Stearns, Director of Digital Products at LOLA
3. Used a loyalty program to reward top customers
LOLA offers a rewards program that encourages customers to create an account so they can earn redeemable points through purchases, referrals, writing reviews, taking surveys, visiting the blog or simply following the brand on social media.
A recent launch for them was a subset of LOLA Rewards in the form of an annual membership program called LOLA Plus.
For $20 a year, you get free shipping, 2X the reward points, first access to new products and even a say in new product development.

Source: LOLA Rewards
To top it off, for every membership purchased, LOLA donates a product to their partner I Support the Girls.
LOLA's rewards program has been a key part of how the brand has driven customer retention and loyalty, while also fostering their community of customers that eventually become brand advocates by referring friends and family in order to earn more points.
"When working with LOLA, we understood a key goal for their brand was to become a resource hub — not just an ecommerce store — so when building the loyalty program it was critical to ensure LOLA Rewards focused on community vs. transactions."
- Shirley Sui, Enterprise Customer Success Manager at Yotpo
4. Offers exceptional real-time customer support
In addition to their blog, LOLA prides itself on giving customers access to their customer experience team, guaranteeing quick responses to questions or comments. Customer queries and requests are often siphoned through to internal team chats so LOLA can stay on top of what their customers are most concerned and curious about.
One of their newest product launches, for example, was a menstrual cup, a product Anna told me was based on a multitude of requests from customers.
"With all the products we develop and explore, we're leveraging our consumer base and listening to them around what they might want," she said.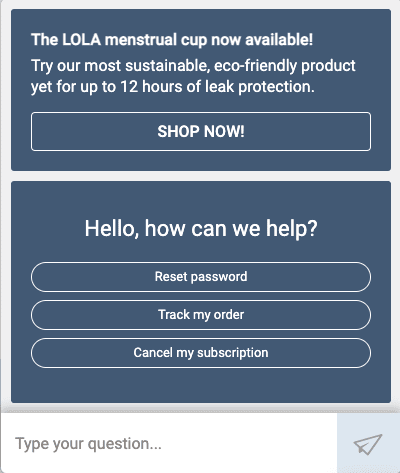 Source: LOLA
5. Creates micro communities within their community
The blog is what really brings LOLA's customer base together.
Along with access to expert information, LOLA runs period support groups to encourage conversations people are often discouraged to have publicly.
LOLA has not only succeeded in developing a successful brand, but is also doing its part to make the world a better place.
From offering thoughtful and personalized products to ensuring there is always a safe, communal space to feel supported in all things relating to periods and sex, LOLA has built a strong community of women that feel empowered to share their stories and openly talk about topics that were previously seen as taboo.
"We want to break down those walls and make periods and sex easy to talk about."
– Anna Stearns, Director of Digital Products at LOLA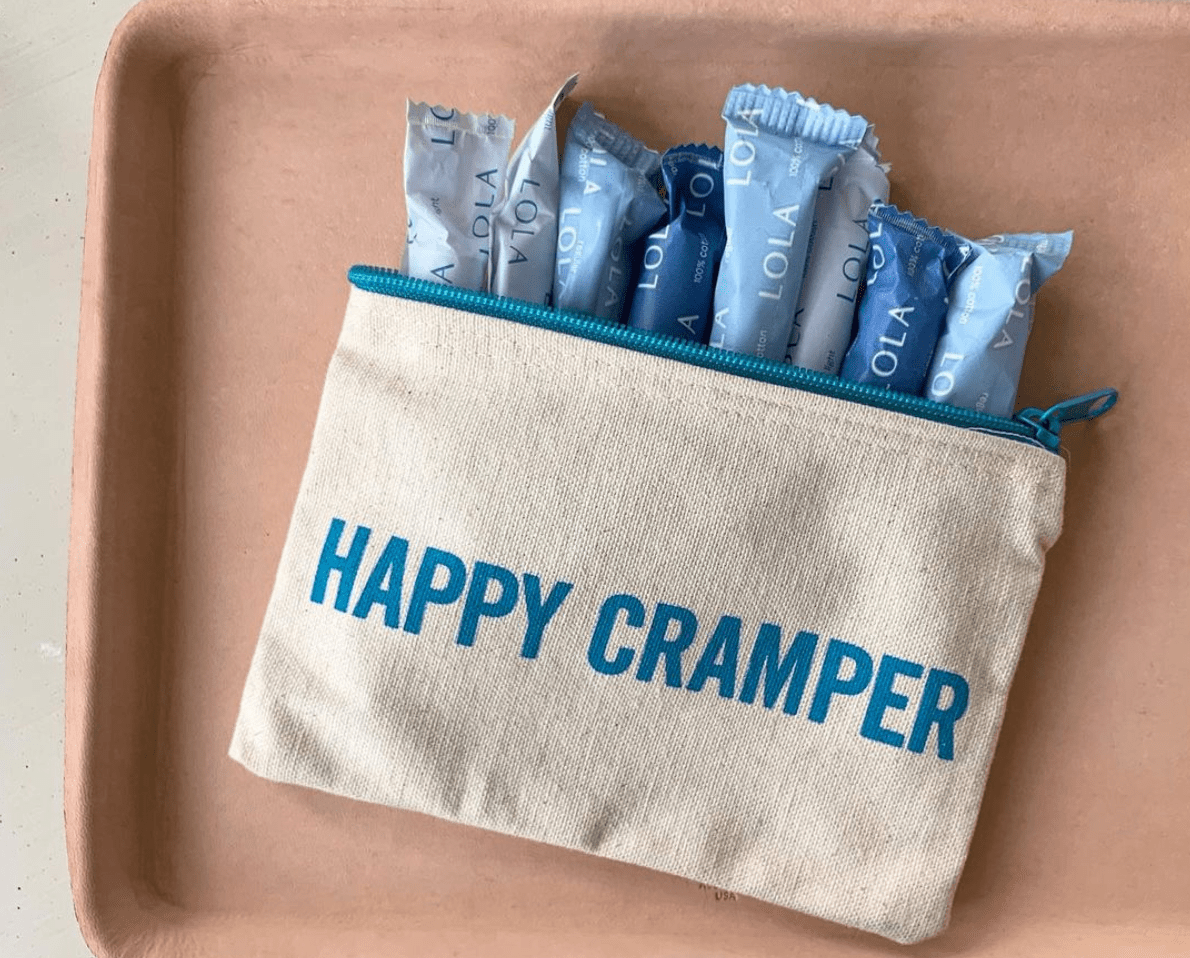 Source: LOLA
Key lessons from LOLA to build your community
While these strategies have worked well for LOLA to build its community, there are many other ways they engage with their customers in meaningful ways. For one, LOLA's Instagram features period support group shows on their IGTV. These educational bits bring in experts to teach customers about period and sexual wellness — and it's just one more way LOLA has successfully helped customers feel free to engage in the space.
So what are five ways you can start building a community like LOLA? Again, here are the 5 tactics that worked for LOLA, and any brand can do too:
1. Create high-quality content to educate your customers on your products and industry.
2. Review your customer's purchasing patterns to find ways to improve their shopping experience.
3. Offer customer loyalty to drive retention and foster your community.
4. Help customers navigate your products with quick customer support and learn from every customer inquiry.
5. Encourage your customers to engage with your brand's mission through micro-communities and open discussions.
If you'd like to stay up-to-date on the Fire Show, including upcoming episodes and Clubhouse conversations, visit joincommerceclub.com and sign up for our newsletter.
---
The Fire Show is a show on Clubhouse within Commerce Club hosted by Matt Schlicht and Ben Parr: the co-founders of Octane AI. Giving Shopify brands the ability to offer conversational commerce to customers on their sites, Octane AI helps brands replicate the experience of an in-store consultation by leading customers to curated product recommendations.
Each episode of the Fire Show focuses on one successful brand and dives into their origin story, the strategies for finding customers, problems encountered, solutions discovered, product-market fit, tools, where they're headed next and more. This episode featured LOLA's director of digital product Anna Stearns, ReCharge's director of tech partnerships Leya Leydiker, tech partnership ReCharge team member Kevin Lew and Shopify's Strategic Partnership Manager Alli Burg.
If you'd like to be on the Fire Show, let us know by filling out our short form here.