It's official: Black Friday and Cyber Monday are right around the corner... literally. What campaigns do you have planned? Although you probably have an amazing email campaign ready, are you prepared for all the competition during this busy time?
For your Black Friday and Cyber Monday sales, you can cut through the noise by sending targeted Facebook Messenger and SMS messages that will bring customers to your site. With over 80% average open rates on Messenger and 95% average open rates on SMS, using these direct messaging channels is the most effective way to reach your audience.
Running SMS and Facebook Messenger marketing campaigns under one roof gives you the ability to use data collected on both channels to send more personalized messages about your holiday products or sales, post-purchase retargeting, personalized content and more. In this article, we'll show you a few ways you can leverage both channels to drive more sales during the biggest holiday shopping period!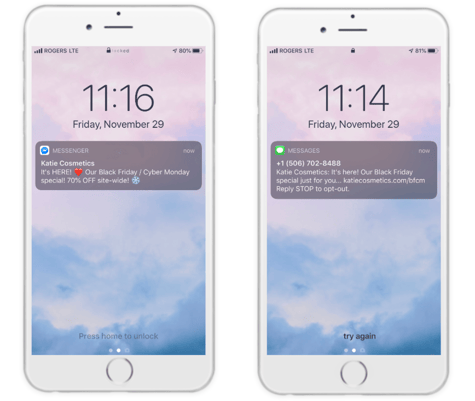 P.S., If you want to get access to a full 2020 BFCM strategy for free, download our new guide about winning BFCM with personalization here:
But first, connect with your customers
Connecting with your customers is important to do before the holiday season. Make sure you have your tools set up and be ready to engage with customers when they're ready to start shopping.
An ecommerce quiz: An on-site tool that asks customers about their likes, dislikes, preferences and needs. With every question answered, the quiz calculates which products in your catalog are best-suited for that customer's needs. At the end of the quiz, it recommends relevant product, bundle of propersonducts or content.
A loyalty program: A rewards program creates positive experiences that lay a foundation for strong, emotional relationships that only improve every time customers engage with your brand.
User-generated content and reviews: Social proof is a form of advertising that uses the real opinions to build trust. User-generated content (UGC) and reviews are two forms. As customers search for products and gifts online, they'll look for reviews and honest opinions. Add review content in your campaigns to build trust.
Pop-ups: Pop-ups are an excellent tool to capture the attention of your potential buyers on every website page. Tailor pop-ups to offer unique discounts or share targeted messaging for every product page to make the experience more personalized.
If you start growing your email, SMS and Facebook Messenger subscribers now, and start collecting preference and intent data, you'll be in a better position to engage with your customers to share meaningful information and relevant products during the holidays.
Sending SMS broadcasts to drive customers to your store
Send customers directly to your Black Friday/Cyber Monday sale from an SMS message. You can send it to all subscribers or segment messaging using data collected from your Shop Quiz and Facebook Messenger convos to make the SMS message more personal. Make sure you recommend relevant products to make sure the message actually feels personalized to each customer.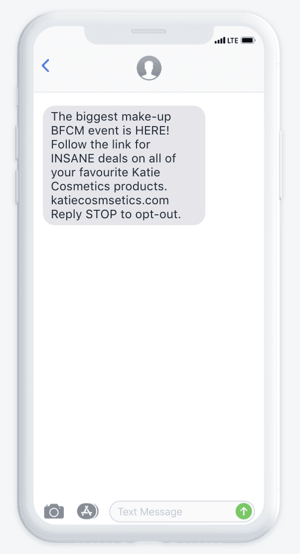 You can schedule your SMS message directly from the Octane AI back-end to send at a specific time. This allows you to align different marketing channels so customers receive the message at the right time.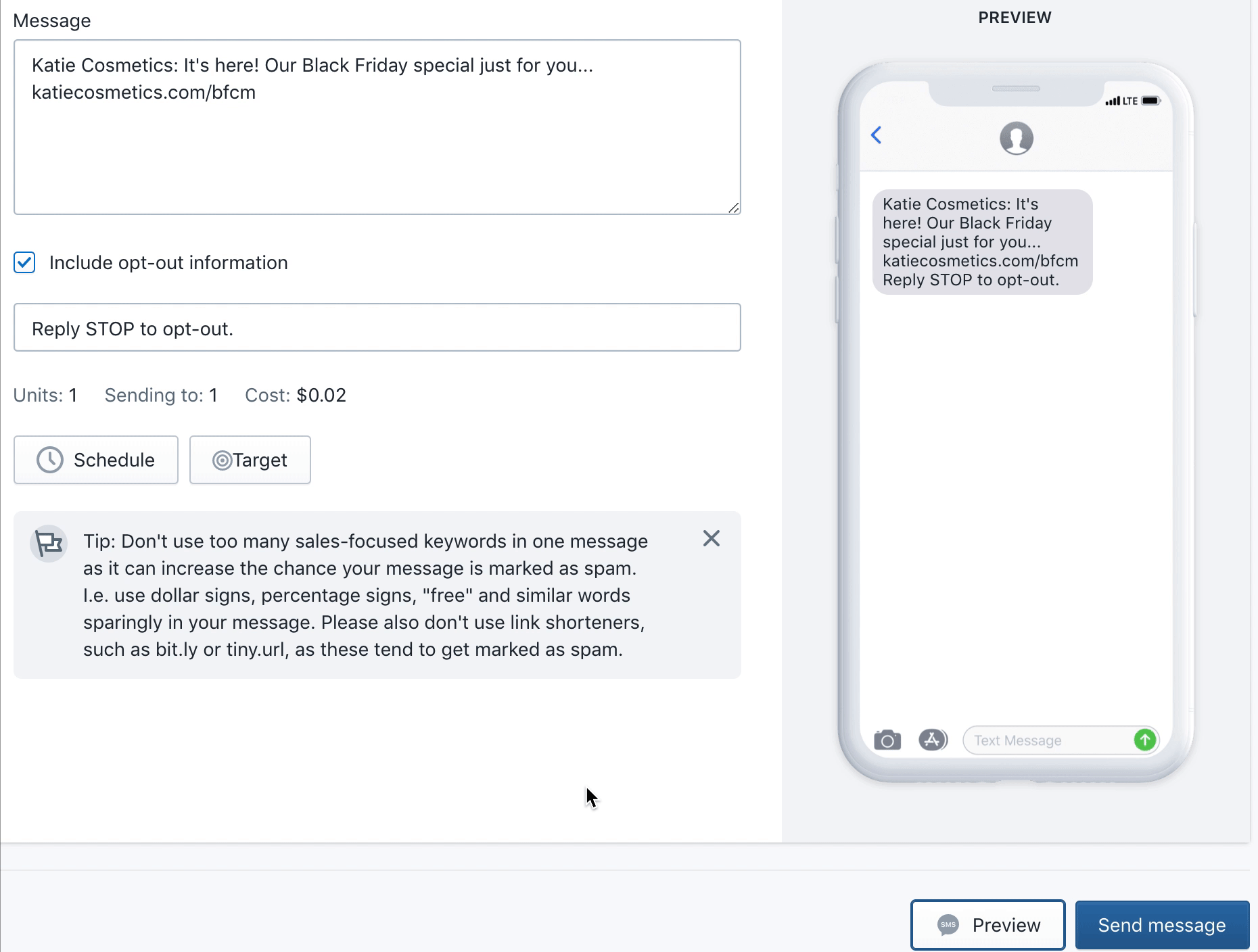 Sending Sponsored Messenger ads to announce your sales
When you connect with customers on a variety of channels and collect data, you can leverage that data to create extremely personalized Black. Friday and Cyber Monday campaigns. In the Octane AI back-end, creating a Sponsored Message using Facebook ads allow you to dive deep into targeting the message, meaning your customers are more likely to drive customers to your site and make a purchase.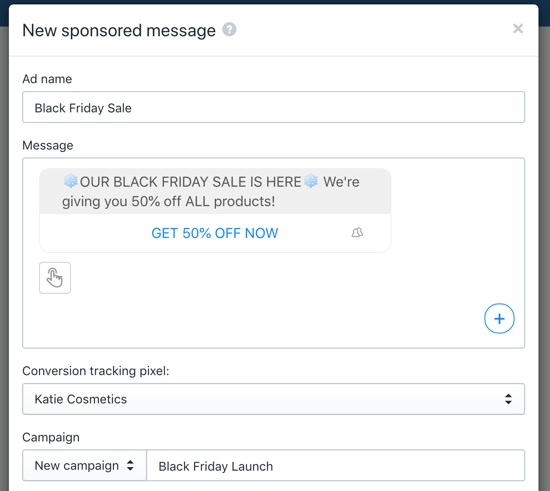 The more targeted the message is with personalized content, the more likely a customer is to convert to purchase. Using messaging channels means you can send a message directly to customers where you know they'll read it and engage with it.

Get ready to win Black Friday and Cyber Monday this year
The holidays are approaching fast, and you don't want to miss out on the chance to personalize your holiday campaigns.
Acquisition AND retention are going to be more important this year than ever before. If you start now, you'll have the right data to personalize throughout all of 2021. Start next year ahead of the game—get the tools to personalize your customer experiences this holiday season.
If you want to learn more about how to win Black Friday and Cyber Monday with personalization, check out our free BFCM guide to get started!

Katie Krische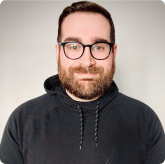 Hey there! Do you have a product quiz on your store?
You could be increasing your average order value by 15% to 45%.