Facebook Messenger broadcasts are an important part of your Messenger marketing strategy. Facebook Messenger chatbots are quickly gaining popularity among ecommerce merchants.
Messenger gives you the ability to send videos, images, product recommendations and plenty of content to a highly targeted audience with just a few clicks. Not only does this approach increase the performance of your marketing, but also enables you to attract potential customers.
Relying entirely on email marketing just doesn't work in 2018. Inboxes have become flooded with spam messages and many email platforms are now filtering promotional emails into a section of the inbox that gets completely ignored. Messenger Broadcasts are a new way to reach a large amount of targeted customers quickly and effectively.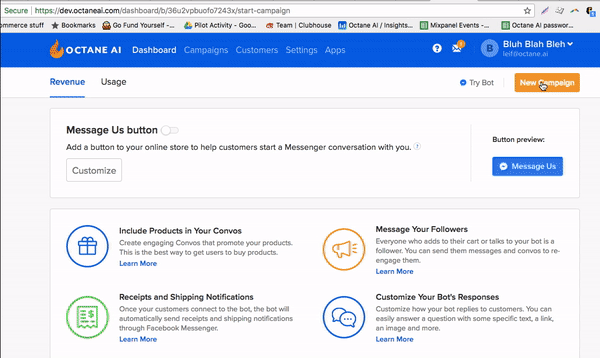 Many marketers have experienced an immediate increase in open rates and click-through rates (CTR) after switching to Messenger marketing apps like Octane AI. These companies have even reported a CTR of 70-80%, leaving the standard email CTR of less than 20% in the dust.
Following the advice laid out here can help you establish your own Messenger marketing strategy.
What are Facebook Messenger Broadcasts?
Messenger marketing is still a relatively new concept. Many companies still have no idea what it means and how to translate it into sales. A Facebook broadcast is a one-time manual message that you send to selected people on FB Messenger. Similar to asking a friend if they are free to hang out on Saturday night.
However, with the use of chatbots, automated software you can pre-program with your interactions, this single Facebook broadcast can run on autopilot. The bot can help your customers feel like they are getting personal attention, even when there is no one available to help them out.
For more information on how to send messages to your Facebook Messenger subscribers, check out our 250-page playbook on Email, Messenger, and SMS.
How do you send Messenger Broadcasts?
There are two types of broadcast messages. Let's take a look at both.
Subscription Broadcasts
Subscription updates are non-promotional messages. These interactions allow you to engage with your subscribers on a more personal level. It helps keep your brand top of mind even when you aren't specifically selling them something.
The messages are typically used to inform your customers about new developments in your business, like a new location or new hires. You can also simply give them tips and advice on something related to your business, like packing away the winter clothes when Spring hits. These messages can be sent at any time whether your subscriber is online or not.
Promotional Broadcasts
As the name suggests, these broadcasts are sent out to promote your business. They contain ads and other promotional material.
Unlike subscription broadcasts, you can only use them in a given time-frame. You are also required to send them to your followers with whom you have interacted with in the past 24 hours.
How to Send FB Messenger Broadcasts on Octane AI
Using Facebook Messenger to communicate with your customers is an excellent idea. However, you can become even more productive by using broadcasts with Octane AI.
Integrating the above listed broadcast messages in Messenger is very simple with Octane AI.
Open Octane AI's main user interface and go to Dashboard> New Campaign.

Select the type of broadcast you want to send out.

Type the message you want to send to your subscribers, add videos, audios pictures or even products, whatever you prefer. You can also target an audience or schedule your posts.
When you're done, click send message to send the broadcast to all your subscribers.
For detailed video instructions, check out this video: FB Broadcasting with Octane AI
Best practices for Facebook Broadcasting That Sells
1. Write short, clear and engaging messages
Do not confuse your subscribers with complex details. Otherwise, they are bound to lose interest. The sole purpose of your broadcast message is to get the attention of your audience and get them to respond.
Keep it short and simple.
2. Personalize your Messages
If people feel like they are talking to a machine, they may leave the interaction with negative feelings about your company. Siri and Google Assistant are successful because the interactions feel natural, like you are speaking to an actual person instead of a machine.
Make sure your messages use natural language and try to personalize them to match your customer's interests and browsing habits to make the interaction more conversational.
3. Make your Audience give Answers & Opinions
A great way to engage customers is to ask them questions they feel compelled to answer. This allows you to continue the conversation and built a relationship of trust with your customers.
Steer clear from "sale-sy, overly promotional" language.
What's Next?
Messenger broadcasts can make a huge impact on your sales and marketing campaigns. Through a combination of subscription, promotional and follow-up broadcasts you can engage with your customers in a way that email marketing has never been able to deliver.
Octane AI can help you take this a step further by automating these interactions, while still maintaining a conversational tone. Try out Octane AI today to bring your Facebook Messenger broadcasts to a whole new level.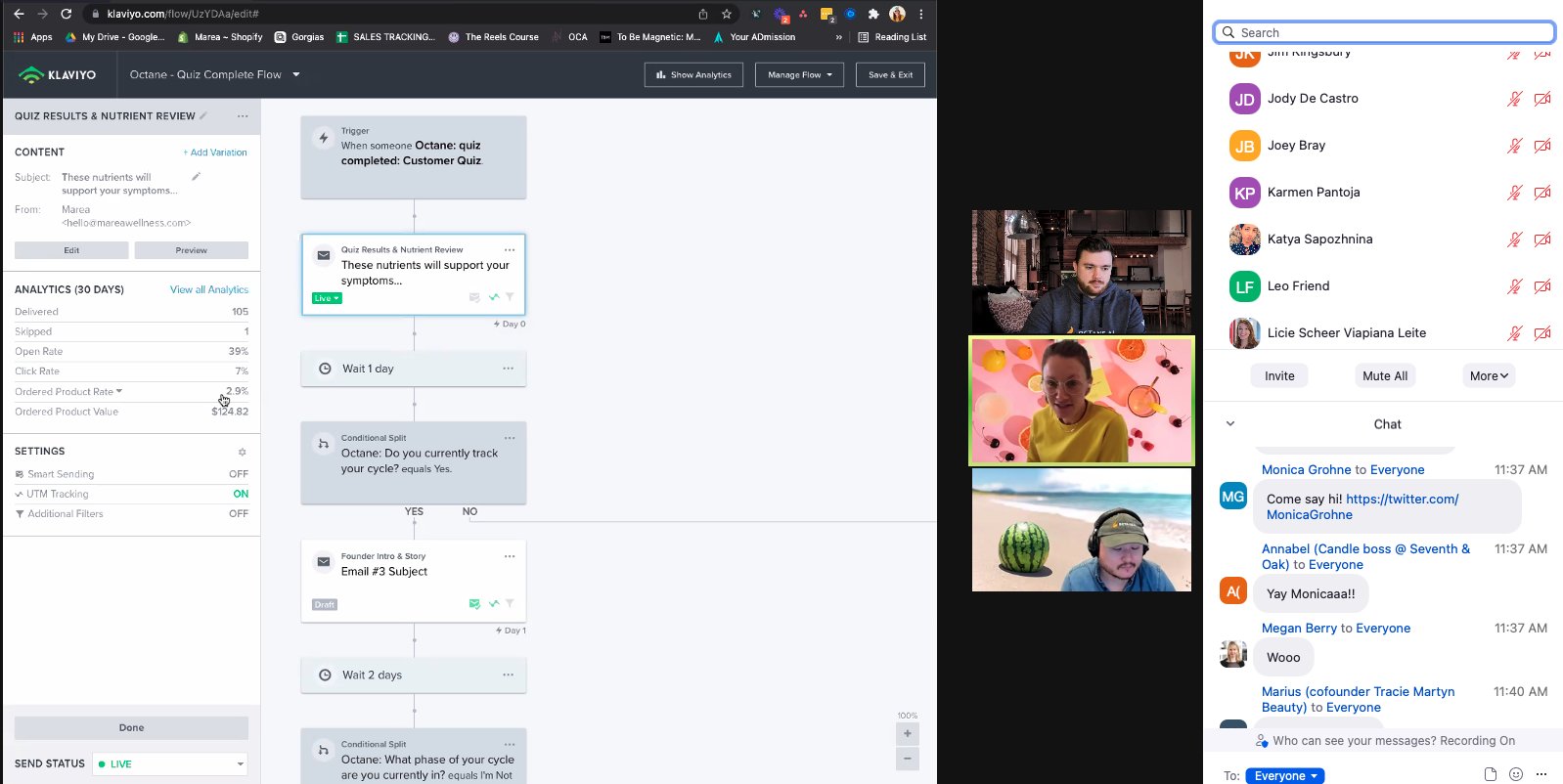 Join the Octane AI community
Join 10,000+ ecommerce operators who receive weekly tips on quizzes, zero-party data marketing, and increasing revenue with personalization.