What is Comment Capture?
One of the most difficult parts of Messenger marketing is getting people to make that first connection with your brand. In order to be able to send these potential customers messages, they need to opt-in. To grab that initial interaction, you need to be creative about how you approach them.
Using a feature called Comment Capture, available through Octane AI, you can reach out to these potential customers with customized messages that require little to no manual effort from you. Many customers feel more comfortable commenting on a Facebook post, than they do reaching out via Messenger to a brand. This tool can help bridge that gap, and allow you further interactions with your fans.

When you create a specific type of post on your Facebook page, anyone who comments on that post will automatically receive an instant message from you in Facebook Messenger. If the message is engaging enough, and they respond, they will automatically become a follower, which will allow you to send additional messages.
How Do I Use Comment Capture?
In order to use Comment Capture you will need to login to your Octane AI account, and create your Facebook post in the Comment Capture section. Once you have your post created, you will need to enter the messages that your customers will see if they comment on your post. You can create an entire sequence of responses specifically for this interaction, or direct them to another sequence you have already created.
Once you have the entire interaction set up, simply press "send to Facebook" and let it run automatically.
You can also add this functionality to Facebook posts you have already created by selecting an "existing post" instead of using a new post. This is a great addition to a post that is already performing well on your page!
Using Octane AI's Comment Capture feature, you also have the ability to only send replies if specific keywords are or are not used in the comment. So if you want to make sure you don't respond to anyone who uses the word "hate" in their comment, you have the ability to just that. However, if you only want to respond to people who use the keyword you created for a specific contest, you can do that as well.
Comment Capture Ideas
As we previously mentioned, if you already have a post on your page that receives a lot of interaction, utilizing this feature is a great way to take advantage of the post's popularity. All of those potential customers who are already interacting with your brand can have a much more customized experience through messenger. Being able to translate these interactions into better click through rates is an invaluable resource.
If you don't already have a great performing post though, there are a few post types that are almost guaranteed to receive comments that can be used for Comment Capture responses.
Facebook Contests
Nothing gets more comments than a great giveaway! Typically, the entry into the giveaway is a comment, so anyone who enters the giveaway is sure to leave one. Make sure the giveaway is relevant to your brand, and something that many people would want. It could be anything from your own products to the latest gadget people are trying to get their hands on, like smart home devices.
Tagging Friends
If you post something humorous, that is still on brand, and people can relate to, they will tag their friends to make sure they see the post. The best kind of humor to gather this type of response is observational humor. When people read it, they should think to themselves that they NEED to tag their friend because it is exactly what they always joke about.
You can also get people to tag their friends through a contest where they can earn additional entries by tagging friends.
Finally, people will tag their friends when they find something useful that will help their friend. If my friend is struggling with a particular parenting topic, and you are able to offer advice for that exact issue, I will definitely tag my friend so they can see the advice you have given.
Ask for Advice
Along with getting people to tag their friends in posts where you are offering a solution to their problems, another great way to encourage responses is to ask for advice. Everyone loves to offer up what works for them and what they would do in certain situations. Giving them the forum to humblebrag about their own techniques or style allows them to feel like they are helping people, which many people love!
Many people will comment on a Facebook post, even if they are not currently following the brand. This is the perfect opportunity to allow them further interactions with your brand over a platform that consistently performs above expectations in marketing efforts, Messenger. With Octane AI's Comment Capture feature, you will be able to capitalize on these integrations and help turn those comments into sales!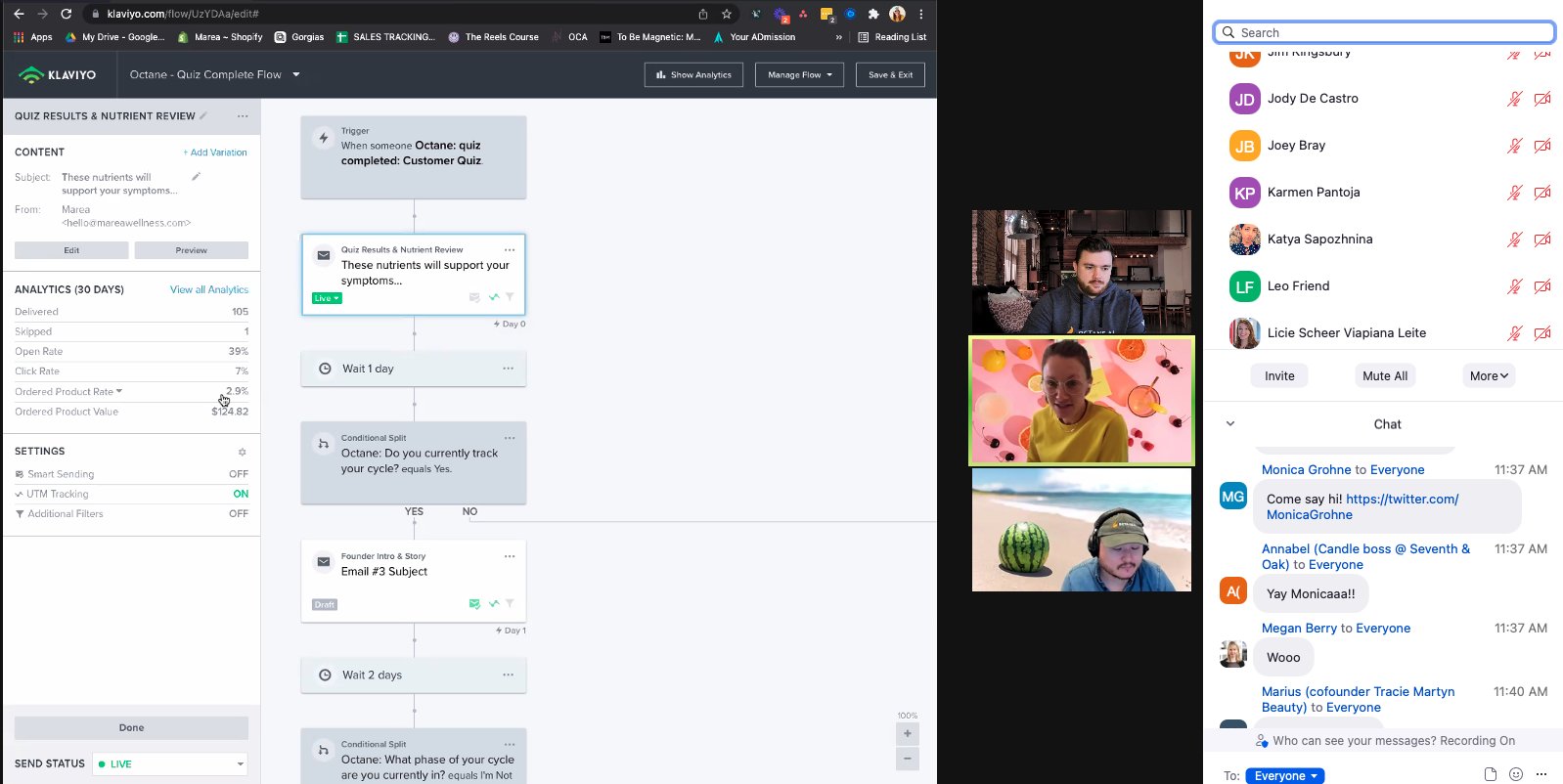 Join the Octane AI community
Join 10,000+ ecommerce operators who receive weekly tips on quizzes, zero-party data marketing, and increasing revenue with personalization.